Qingdao, a beautiful port city located in Shandong Province, is famous for its beautiful beaches, Tsingtao Beer, seafood, and the easygoing attitudes of the local residents. Drinking beer, eating seafood and swimming in the ocean are the three things Qingdao's residents like best.
Every evening the residents of Qingdao have seafood for dinner. Being located on the ocean, Qingdao is a seafood lover's paradise. The locals like eating their seafood while drinking cold Tsingtao Beer. In their minds, Tsingtao Beer is the best beer in the world and they are very proud of this, their most famous export. Qingdao residents have a very unique way of drinking their famous beer. In most places, people use glasses for drinking their beer, but Qingdao locals like to drink their beer in plastic bags. They head to the local bar, and the bartender fills a plastic bag with beer. The beer is then drunk with a straw or poured directly into the mouth. Most tables in Qingdao restaurants and bars have hooks to hang the bag of beer on. Older men can often be seen walking the streets with their bags of beer.
Qingdao residents love the sea. Qingdao has several beautiful beaches for them to enjoy themselves. Whenever they have spare time, Qingdao locals can be seen walking to the beach in their swimsuits. They feel it saves time to wear their swimsuits instead of trying to change at the beach. Because of their love of the beach, Qingdao residents love all sports associated with the ocean. Beach volleyball, sailing, snorkeling, and diving are popular sports in Qingdao. Because of the favorable climate and the local's love of sailing, the sailing and beach volleyball events of the 2008 Beijing Olympics are being held in Qingdao. The residents are proud of this and have spared no expense in building the best facilities for sailing in Asia.
Another unique aspect of Qingdao life is that it is infrequent to see a person on a bicycle. Most people walk to get around. Because Qingdao is such a hilly city, it is faster and less strenuous to walk than ride a bike.
Qingdao residents have a great love for life. They are very laid-back and friendly. They are always quick with a smile or welcome visitors. They love to hang out at the beach and enjoy eating seafood and drinking their local Tsingtao Beer. They visit the beautiful city of Qingdao all the more special.
Related Posts You May Like
What Our Clients Say
"Great Customized Service", "Trip of A Lifetime", "Exceed All Expectations"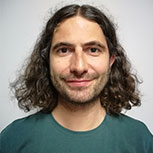 CONTACT A TRAVEL EXPERT
1-to-1 Service | Reply within 24hrs | Expert's Advice
SUBSCRIBE TO WIN A FREE TOUR
Subscribe to our newsletter for a chance to win a free 7-day Peru tour! And more insider travel news, exclusive offers, and inspiration will be sent straight to your inbox.