Mt. Emei, located in Leshan City 150 km away from Chengdu, is one of China's best-known summer destinations due to its pleasant weather, gorgeous natural scenery, and ancient Buddhist architecture. Emei Shan is one of the four Buddhist sacred mountains of China. At 3,099m, Mt. Emei is more than 1,000m higher than the other three Buddhist sacred mountains. The mountain is characterized by ancient pines, clean brooks, and picturesque waterfalls. Standing on the summit, visitors can enjoy an unforgettable view of snowy mountains and vast plains in the distance. Mt Emei was added to UNESCO's Natural and Cultural Heritage List in 1996.
Mt. Emei is noted for its weather differences between different spots on the mountain. It is not uncommon for it to be extremely hot at the foot of the mountain, and at the peak, it is necessary to wear a jacket.
Being one of China's four most important Buddhist mountains, it is said that Buddhism was brought to Mt. Emei in the first century BC. After over 2,000 years of development, Mt. Emei has become a place rich in Buddhist heritage making this mountain extremely popular with visitors and pilgrims. Every morning streams of pilgrims climb the steps of Mt. Emei and swarm into its temples.
Mt. Emei is covered with rich vegetation all year round. Due to plentiful rainfall, varied climate, and excellent soil, Mt. Emei is home to a large variety of plant and tree species including many rare flowers and herbs, making a perfect habitat for a variety of animal species.

What to see:
Baoguo Temple:
Located at the foot of Mt. Emei, Baoguo Temple is the largest temple on the mountain. This temple is normally the starting point for tours up the mountain. Build during the Ming Dynasty (1368-1644), Baoguo Temple is home to the Mt. Emei Buddhist Society. The entire temple complex is built in a typical courtyard home style and covers an area of over 10 acres. Each courtyard has its own individual style, and the views of Mt. Emei change as visitors travel deeper into Baoguo Temple.
Wannian Temple:
Built during the Eastern Jin Dynasty (317-420), Wannian Temple contains five halls in a tiered style. One highlight of this temple is a bronze statue of Puxian riding an elephant which was cast during the Song Dynasty (960-1279). The statue which was built in Chengdu is over 7 meters high and weighs over 62 tons and is of superb craftsmanship. It is amazing to think how such a large and heavy statue was transported using simple tools and how it was done remains a mystery. Outside Wannian temple is a cable car that can take tourists up to the Golden Summit.
Qingyin Pavillion:
Located mid-way up Mt. Emei, the whole area surrounding the pavilion is like an ancient Chinese painting of green hills, and clear blue water. There are two bridges located near Qingyin Pavilion which cross the Black Dragon and White Dragon Rivers respectively. The water of the Black Dragon River is dark green, and the White Dragon River's water is very clear. The two bridges appear like a pair of wings, so they have been called Double Flying Bridges.
Golden Summit:
The summit of Mt. Emei is known as the Golden Summit. With an elevation of over 3,000 meters above sea level, the Golden summit is the highlight of any visitor's trip to Mt. Emei. The landscape spreading out before visitors is truly awe-inspiring. Visitors standing on the Golden Summit are truly among the clouds, as clouds can be seen above and below them adding to the splendor of the place. The Golden Buddha located on the Golden Summit is a golden statue of Puxian. It is the highest golden Buddha statue in the world. Cast in copper, and plated in gold, the Golden Buddha is 48 meters in height and has a Buddhist temple located inside.
Mt. Emei's Sunrise:
The sunrise at Mt. Emei is nothing short of amazing. Before the sun rises, the sky and ground are the same dark shade of purple, and gradually wisps of rose-colored clouds begin to appear. As the sun rises higher, the sky suddenly explodes with color. With the varied weather conditions and different seasons, the sunrise is never the same twice. When the sun is almost completely visible the whole of Mt. Emei is lit in golden color, giving the Golden Summit its name.
Contact us to tailor-make a China tour.
Recommended China Tours Including Chengdu
What Our Clients Say
"Great Customized Service", "Trip of A Lifetime", "Exceed All Expectations"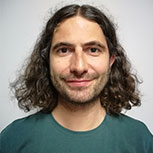 CONTACT A TRAVEL EXPERT
1-to-1 Service | Reply within 24hrs | Expert's Advice
SUBSCRIBE TO WIN A FREE TOUR
Subscribe to our newsletter for a chance to win a free 7-day Peru tour! And more insider travel news, exclusive offers, and inspiration will be sent straight to your inbox.