China Odyssey Tours Frequently Asked Questions
Miscellaneous:
Can I use my mobile phone in China?
You can use your mobile phone in China after it's unlocked by your carrier. Any calls you make will be considered long-distance and the charge can be very high, so it is suggested that you buy a SIM card from the Chinese carriers according to your phone's network mode. There are mainly three carriers in China, China Mobile (TD-SCDMA), China Unicom (WCDMA), and China Telecom (CDMA2000). Usually, when you buy a SIM card, your passport is required.
Please note: Using your passport to register and buy a SIM card is available in some major cities like Beijing, but unavailable in some small cities like Guilin. If possible, our local travel guides can help register a SIM card for you using their ID card upon your request and at your cost. The policy may change from time to time, so please contact us for the latest and most detailed information.


How to access the Internet in China?
In China, a FREE internet connection is available throughout most of the hotels. With wired or wireless access, you can connect up to your devices in your room, lobby, or Café. Upon check-in, you will receive a password to access the WiFi network. You can check with your travel consultant or the Front Desk of the hotel to make sure if the internet service is available.
In addition, you can also use free WiFi connections in restaurants, shopping malls, airports, and other public places. But when you use a public WiFi network, please protect your information from being stolen.
Some websites like Facebook and Google are not available in China because of the policy.


How can I make the complaints if I am not satisfied with some of the services during my tour?
Though we would not let this happen, if you're not satisfied with our service and want to make complaints, please inform us via email or fax in writing within 15 days after the completion of your tour. When you make a complaint or claim for compensation, please send us relevant receipts and substantial evidence along with the letter of claim. Beyond 15 days, China Odyssey Tours shall not be liable for the claims.
Please feel free to contact China Odyssey Tours customer service center at or phone at 0773-5854000, facsimile at 0773-5841166.


What kinds of phone cards are available for us? How can we call back home with these cards?
Phone cards are fading out in China. In addition to making phone calls in hotels, you can opt to contact your family via email or instant messengers like Skype and WhatsApp underpaid Internet service or WIFI provided by the hotel.
Carriers in most countries offer inexpensive international roaming packages for your cell phone. Check out if there are specials for money-saving before your trip to China.


Any precautions that can bring me a safe and pleasant journey in China?
Yes. Generally, China is a safe and friendly country to tourists; however, some simple precautions can make you stay far away from any possible trouble, we strongly suggest you follow them while you travel around China:
a) Documents are very important when traveling overseas and loss of them can be very troublesome; so before you depart, always make several copies of your relevant documents like passport, credit cards, flight tickets, and your itinerary (we always put the cell phone number of your tour guide, travel consultant on your itinerary), bring one set of copies with you and leave one set of copies to your trusted ones back at home.
b) Passport is only requested when you check in at a hotel or board a flight, train, or Yangtze cruise ship or when your tour guide reminds you to bring it. Otherwise, it's better to leave it in the safe of your hotel room or at the front desk. If you have to bring your passport with you, do put them in a safe place, e.g. a pocket or money belt on the inside of your clothing.
c) Always keep your hotel room and window closed and locked, especially when you are out. Never let strangers in your room unless you are sure who he or she is.
d) Drink boiled water (most hotels offer kettles for guests) or bottled water in China as tap water is not drinkable, nor those in hotels.
e) Only bring the necessary credit cards and leave the rest at home, remember the telephone number of your credit card company in case you need to do the report once the card gets lost or stolen. If you use traveler's checks, it's not smart to sign your name on them before you use them.
f) The Bank of China or the exchange counters at hotels and airports are trustworthy to exchange money, otherwise, it's illegal and you are probably getting ripped off.
g) Small shops or street vendors don't accept credit cards, it's handy to take some small changes all the time.
h) In a public place, it's not suggested to show large amounts of cash or traveler's checks. Expensive items like jewelry and watches are better left at home.
i) In case you have to take a taxi, it's better to use the taxi service offered by hotels. Bring a hotel card with you or let your tour guide or hotel staff write down the names & locations of your hotel and your destination both in English & Chinese beforehand. Before you get off, always request a receipt from the driver or remember its plate number, it will be very helpful in case you leave things in the car.
j) Respect local customs, and inquire your tour guides about suitable etiquette and taboos to avoid any possible offensive behavior or words. Do ask permission if you would like to take pictures of people though most of them are very friendly.
k) It's a pleasant thing to make friends during a tour but never go anywhere with a stranger.
l) Avoid going out on the streets too late at night.


What to do if I lose my property?
We sincerely hope everything will be going smoothly on your China tour. If unfortunately, you lose your properties, China Odyssey Tours will try our best to help you with it through our local tour guides in each city. If necessary, our tour guide will go to the police station or related office with you and help you report the issue.
In case you lose your passport in China, please report to the local public security office as soon as possible, it will provide you with a certificate necessary for you to get an exit document at the embassy or consulate of your own country.
If your credit card gets lost, please immediately call the issuing bank to report the loss of your card.
What Our Clients Say
"Great Customized Service", "Trip of A Lifetime", "Exceed All Expectations"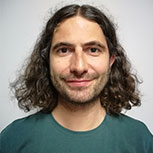 CONTACT A TRAVEL EXPERT
1-to-1 Service | Reply within 24hrs | Expert's Advice
SUBSCRIBE TO WIN A FREE TOUR
Subscribe to our newsletter for a chance to win a 5-day Japan tour for two people! And more insider travel news, exclusive offers, and inspiration will be sent straight to your inbox.