China, located in East Asia, covers an extensive land area of nearly 96 million square kilometers and is fringed by a coastline stretching for thousands of kilometers. On the one hand, China is blessed with a wide variety of natural scenery, from desert and mountainous terrain to forests and islands. On the other hand, it is home to a large collection of time-honored cultural sites. As a result, China has a charm that tourists from overseas find irresistibly attractive. For many tourists, deciding when to visit China has become a focus. The country spans 50 degrees of latitude from south to north and 60 degrees of longitude from west to east, with the weather varying considerably from region to region. Here, we recommend the best time to visit China. If you're planning a trip to China, read this now!
The climate of China
With a vast expanse of land, China has different climates, which make it one of the destinations that abound in tourism resources across the globe. China is divided into three major climate zones. North and Northeastern China belong to a temperate monsoon climate, hot and rainy in summer and cold and dry in winter. The Yangtze River area in southeast China has a tropical and sub-tropical monsoon climate with hot and rainy summers but warmer winters. Among cities, Kunming has a pleasing climate all year. Northwestern provinces, like western Inner Mongolia, Xinjiang, Gansu, and Shanxi, belong to the warm temperate zone characterized by dry conditions and low rainfall. Located on the Qinghai-Tibet Plateau at an average elevation of 4000 meters, Tibet and parts of Qinghai Province feature abundant sunshine and low temperatures.
When is the best time to visit China?
Generally speaking, spring and autumn bring China pleasingly warm weather. They are the tourist peak seasons throughout the country and are thought to be the best time to visit China. However, even during the same season, city-specific weathers differ, and China has a variety of attractions that offer visitors scenery that changes from season to season. As a result, there is no single best time to visit China. You can visit beautiful landscapes and experience memorable events all around the year in China, if you like.
Visiting China by Season
Spring (March-May) Spring is one of the best times to visit China. Between March and May, the weather warms up and becomes comfortable, with temperatures averaging 10–23 °C (50–73 °F). Many cities begin drizzling, though north China is relatively dry. During the spring, China's most populated cities are full of green scenery, colorful flowers, and fresh air. In a word, China's spring is a painting-inspiring and pleasant season.
Must-visit Cities:
Xi'an (Shaanxi): Xi'an is an ancient capital rich in Chinese civilization and culture. It has a long history of over 7,000 years. The best time to visit this ancient city is from March to May, when the weather is warm and relatively pleasant. In spring, you can visit many old historical sites in quite comfortable conditions. Many flower species begin to bloom in the city's parks, including the tulip, peony, cherry blossom, peach blossom, pear blossom, and winter jasmine. Besides, some of the most famous attractions, like the Ancient City Wall and the Qin Terracotta Army, will host outdoor activities. Xi'an in springtime is an ideal place to have an outing and enjoy beautiful flowers and its antique flavor.
Hangzhou (Zhejiang): Hangzhou in the spring has been a paradise for poets and literati since ancient times. The color of spring in Hangzhou is greenish-blue. The spring brings the city a fine drizzle, a gentle mist, lucid waters, and lush mountains. One of the most alluring sights in Hangzhou during spring is the West Lake. The dreamlike attraction has been praised for over 1000 years. Its dramatic fascination is the Su Causeway, tucked among the mist as dawn breaks. Besides, breathtaking flowers, including peach, cherry, and quince blossoms, are blooming along the banks of the lake. In short, spring adds an elegant and quiet temperament to Hangzhou.
Huangshan (Anhui): There is little doubt that Huangshan city is very famous for Mount Huang. And spring only adds to the mountain's beauty and vigor. During this time, Mount Huang is interspersed with mangnolia flowers. The grotesque and towering mountains offer the area a warm and pleasant temperature. Along the way leading to the mountain top, you will joyfully meet green buds, blooming flowers on the trees, and hear birds singing in your ear. From ancient to modern times, the beautiful landscape of Mount Huang in spring always appears in Chinese traditional paintings and literature. Besides, traveling around Xidi Ancient Villages and Tunxi Ancient Street is another fine option.
Yunnan: There are so many cities that are blessed with idyllic spring scenery in Yunnan Province, in the southwest of China. In March every year, canola blossoms are the highlight in Luoping. The spiral terraces are painted golden by spring. The spectacular scene of an extensive sea of flowers attracts numerous visitors from home and abroad. Yuanyang is famous for its glass-like rice terraces in March and April. The layers of terraces have been cultivated by Hani people for generations. The sunset will draw a stunningly beautiful picture for photography lovers. Kunming is embellished by diverse flowers, like cherry blossoms and azaleas.
Wuyuan: Located in Jiangxi Province, Wuyuan, known as "China's most beautiful village," is best known for its amazing rose flower scenes. The rapeseed flower begins to bloom from early March through April. You can see wide expanses of golden terraces all over the hillsides and a poetic Hui-style village fringed by a misty rose flower field.
Yili (Xinjiang): Yili boasts a surprisingly beautiful apricot blossom created entirely by nature. The best time to visit the scenic flowers is around April 20. The wild apricots are lined along the north bank of the Gongdas River. You will see a broad, fascinating pink against the spotless backdrop of snowy mountains. Apricot blossom is short-lived, so you need to keep abreast of the weather in Yili.
Must-experience Festivals:
Tomb-Sweeping Day: It is a public holiday observed throughout the country. It falls on April 5, 2023. Chinese people visit graves and sweep tombs to pay their respects to ancestors. It's a good time to go on an outing and fly kites.
Water Splash Festival: It is a Chinese ethnic minority festival celebrated by the Dai people in Xishuangbanna, Yunnan, on April 15, 2023. Dai people enjoy themselves by getting each other soaked. You can join one of the wildest water fights and have lots of fun.
Luoyang Peony Festival: The Culture Festival is held by the Ministry of Culture and the Henan government from April 5 to May 5, when peony flowers burst into bloom. You can enjoy graceful peony flowers and partake in many exhibitions.
Summer (June to August) China's temperatures average 18–28 °C (64–82 °F) in summer. Daily temperatures in the southern and eastern areas can reach 25–33 °C (77–91 °F). It is hot and rainy in most regions. The southeastern part may be hit by the typhoon. But in this season, hot sunshine revitalizes most cities in China, and the constant rainfall offers fresh greenery and endless waterfalls to mountain and highland attractions. It is fair to say summer brings renewed vigor to China.
Must-visit Cities:
Chengdu (Sichuan): Although Chengdu is hot in the summer, it's full of cultural sites and beautiful nature. It is always recommended to experience Chengdu's colorful nightlife while shopping and eating there in the summer. Chengdu Panda Base is your best place to watch precious pandas. In the summer, you can also visit Xiling Snow Mountain to see spotlessly white snow.
Hulunbuir (Inner Mongolia): Even in the height of summer in July and August, the temperature in Hulunbuir is around 15–25 °C, making it one of the most popular summer resorts in China. The most charming summer scenery in the city is the endless grasslands of Ulan Mountain and the winding Morgelle River. In July and August, wildflowers and ragweed bloom in the grasslands and pastures, and cows, sheep, and horses can be seen everywhere.
Qinghai: Qinghai is a highland destination where the summer weather is cool. It has Qinghai Lake, which looks like a mirror, and Chaka Salt Lake. In summer, the soft white clouds floating in the clear blue sky form a paradise-like picture for tourists. From July to August, one billion rapeseed flowers bloom on the bank of Qinghai Lake. The gleaming golden sea of flowers entices visitors from all over the world.
Zhangjiajie (Hunan): Summer paints the mountains and valleys in Zhangjiajie stunningly green. Zhangjiajie is famous for its mysterious and magical mountainous scenery, which is the real-life version of "Hallelujah Mountain" in the movie Avatar. The mountains and forests in National Forest Park keep the sun at bay, allowing you to enjoy a pleasant hike around the attractions.
Guizhou: Even on hot summer days, most cities in Guizhou Province are cool in the morning. Guiyang is covered by flourishing forests and dotted by emerald lakes. The summer rains give Guizhou the magnificent Huangguoshu Waterfall. You will cool off while enjoying the raging water flow. If possible, you can hike to the summit of Mount Fanjingshan to see the ancient temple. Visiting the ethnic minority villages of the Miao people is also a memorable experience.
Must-experience Festivals:
Dragon Boat Festival: It takes place on June 22, 2023. In every region of China, people eat Zongzi, pyramid-shaped dumplings made of glutinous rice with meat, peanuts, or other delicious food wrapped in bamboo leaves, and watch dragon boat races. The festival has historical significance. You can celebrate it with Chinese people.
Torch Festival: It is a regional festival celebrated by the Li people of Yunnan, Guizhou, and Sichuan. It falls on August 10, 2023. People will parade along the mountain with a small torch in hand at night. You can join them, sitting around the big torch, to watch various performances.
Double Seventh Festival: The festival is also referred to as Chinese Valentine's Day, or Qi Qiao Jie. It is a public festival celebrated on August 22, 2023. You can observe it by giving your sweethearts flowers, chocolates, and other gifts, as young people do, and by seizing moments of coming-of-age ceremony for children in some areas.
Autumn (September-October) Autumn, like spring, is thought to be the most pleasant time to visit China. The temperatures remain between 15 and 27 °C (59 and 81 °F). It is warmer than spring and cooler than summer. Autumn brings China lower rainfall, a softer breeze, and more clear days, and it provides ideal conditions for Chinese people to enjoy outdoor activities. In short, autumn turns China into a sunset-like fairyland that is decorated with red and golden leaves.
Must-visit Cities:
Guilin: A picturesque city in Guangxi Province's northeast, Guilin has its own distinctive gingko and maple forests and the painting-inspiring beauty of the Li River in autumn. Even in autumn, the Longji Rice Terraces in a golden color is quite a beautiful sight to behold. Autumn bestows sunny but cool days, red-golden mountains, and clear water upon the Li River and makes it a fairyland under the heavens. You can take a special Li River cruise by bamboo raft, to take a relaxing view of maple leaves. The sunny and dry weather offer Guilin dazzlingly azure sky. You can wander around villages embellished with golden gingko leaves, and attend the Red Clothes Festival.
Suzhou (Jiangsu): The city, coupled with Hangzhou, was a favorite of officials and literati in ancient times. Suzhou is home to a variety of classic gardens. It's a wonderful experience to walk around these exquisite ancient gardens in the autumn, when many species of leaves turn yellow and red. The gardens are joyfully quiet because of fewer people. You even have a chance to possess the poetic and picturesque landscape of gardens alone. Another highlight of this city in the autumn is the Tianpingshan, which features spectacular maple trees. The color of maple leaves in autumn changes with the seasons, from green to yellow to orange, then red, and finally purple. You can find that the scenery in Suzhou varies from day to day.
Jiuzhaigou Valley (Sichuan): Located in the north of Sichuan Province, it is a world heritage site and national park. From September to October, colorful leaves embellish the park, making up the most appealing scenery. The Rizegou Valley is the best spot to show the autumn beauty of red, yellow, and green foliage with scattered old villages and trestles. Its cascading waterfalls and emerald-green rivers captivate visitors.
Kanas (Xinjiang): Kanas has the most beautiful autumn scenery, as voted by National Geographic magazine. The area is blessed with a wide variety of natural beauties, including lakes, valleys, rivers, and forests. It is covered by a wide expanse of latifoliate forests. The autumn paints the forests golden, red, and green, lined with a clear blue river. There are cabins scattered along the hillsides. The graceful landscape of Kanas is an absolute paradise for photography lovers.
Must-experience Festival:
Mid-Autumn Festival: One of the most well-known traditional Chinese festivals takes place on September 29, 2023. At night, Chinese people worship the moon and eat mooncakes. You can enjoy delicious mooncakes and cakes made from sweet-scented osmanthus. Don't forget to admire the full moon that night.
Double Ninth Festival: It is a special day that calls for respect for the elderly. The festival takes place on October 23, 2023. It has been a custom to climb and enjoy the beauty of chrysanthemums with parents on this day.
Winter (November to February) The weather in winter has an average temperature of -1°C to 8°C (30°F to 46°F). Northern China usually has temperatures below zero and snows. In southern China, it's typically above zero and has occasional rainfall. China has totally different scenery in the north and south during the winter. The north is covered with snow, while trees with fallen or green leaves remain in the south. Winter is the best time to visit China if you want to avoid the tourist crowds because it is the low travel season.
Must-visit Cities:
Beijing: Snow falls for about eight days per winter, and rainfall is almost absent. Winter may not be the best time for you to visit Beijing due to the cold weather, but during the season, most famous attractions are packed with fewer crowds, and their tickets have lower prices. Main attractions covered by snow, like the Forbidden City, the Summer Palace, and the Great Wall, hold their distinctive appeal too. Winter in Beijing is full of snowy festivities, including skiing, snowy sightseeing, and major festivals like Christmas and Chinese New Year.
Shanghai: Acclaimed as "Paris of the East," Shanghai is the most dynamic city in China. Actually, Shanghai is suitable to visit all around the year, but the city is worth a visit in winter. Despite the cold weather, Shanghai is full of many kinds of folk festivals at this time, like the Laba Festival and the Lantern Festival. At this time, many parks in Shanghai are suitable for visits. You can watch a spectacular lantern show at Yuyuan Garden, admire white plum blossoms at Century Park, or view the wonderful migratory birds and reeds at Dongtan Wetland Park. When visiting Shanghai in the winter, you can save money on flight tickets, lodging, and admission fees. What's more, winter brings fewer tourists to popular scenic spots, which may add new fun to your trip.
Harbin (Heilongjiang): Winter's Harbin is a snow kingdom, which is considered one of China's most beautiful snow towns. It has wonderful snowy landscapes and forests, making it a good winter destination for those who prefer skating, skiing, and snowboarding. You can't miss Harbin's International Ice and Snow Sculpture Festival in the winter, where you can admire various snow sculptures and build a snowman by hand. Here you can enjoy yourself with snow-related festivities.
Sanya (Hainan): As a joke goes, "People in north China wear down coats while people in Sanya wear T-shirts." Given the tropical maritime monsoon climate, Sanya's temperature in winter averages around 20 °C (68 °F). So if you want to escape the cold while visiting China in winter, Sanya is the best destination for you. From November to February in Sanya, you can take a pleasant sunbath and enjoy a comfortable temperature on the beach.
Must-experience Festival:
Spring Festival: It is the most popular celebration in the world, as well as the most magnificent festival in China. It falls on January 22, 2023. You can put Spring Festival couplets on the door and dress beautifully on that day. If you're lucky, you will get a red packet containing money as a gift from local people. A dragon dance and a lion dance are held. You can also watch various types of regional theaters and major New Year's Galas on TV with your family.
Lantern Festival: It is another significant festival following the Spring Festival. It is observed on February 5, 2023. Eating tangyuan (glutinous rice balls) and watching a lantern parade are must-experience traditions. You can try your hand at making tangyuan and releasing floating lanterns on the river or lake. The lantern riddle is another interesting activity you can't miss.
Notes
During the public festivals and holidays, including Labor Day Holiday (May 1-3), Chinese National Day Holiday (October 1-7), and Spring Festival (in late January or early to mid-February), most of the well-known attractions are swarming with Chinese tourists. If you plan to travel during the above periods, book well in advance.
China, proud of its cultural diversity and natural beauty, has long been one of the world's most popular tourist destinations. Knowing the difference between the seasons among cities and attractions enables you to enjoy a wide variety of impressive scenery and festivals at any time you visit China. But the country is full of attractions and celebrations all around the year, so there is no fixed date to visit it. The best time to go depends on the region you'd like to visit. Whenever you visit, making a planned itinerary is essential. If you cannot make a choice, please contact us. Odynovo specializes in the organization of customized routes, and we'll design a customer-based itinerary for you according to your preferences. Odynovo will provide a matchless travel experience for you.
What Our Clients Say
"Great Customized Service", "Trip of A Lifetime", "Exceed All Expectations"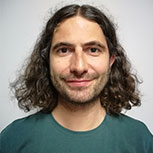 CONTACT A TRAVEL EXPERT
1-to-1 Service | Reply within 24hrs | Expert's Advice
SUBSCRIBE TO WIN A FREE TOUR
Subscribe to our newsletter for a chance to win a 5-day Japan tour for two people! And more insider travel news, exclusive offers, and inspiration will be sent straight to your inbox.