With China's growing economy and abundant tourism resources, a very large number of domestic and foreign tourists are attracted to the vast land of China every year. Then there are a lot of luxury hotels in China for tourists to choose from, which can give you a different hotel experience. This article will introduce you to the top 10 of the most luxury hotels in several cities in China, all of which are five-star. Each hotel has a different character and focus on the facilities and equipment offered. Therefore, you can choose which hotel to stay at according to your actual needs.
1. The PuXuan Hotel and Spa, Beijing
Location: Dongcheng District, No. 1 Wangfujing Street, Beijing, China. The location is in the center of Beijing, which means you can walk to famous landmarks such as Wangfujing Street or the Forbidden City.
This hotel is ideally located next to a hutong, which will give you a dual combination of tradition and modernity with a distinctive sense of style. The hotel has more than 100 rooms and suites, some of which have a magnificent view of the Forbidden City and the National Palace Museum, while the other side of the hotel has a view of the National Art Museum of China. The hotel has a 24-hour check-in system, which means you can check-in or check-out no matter what time of day, which is very user-friendly. There are also two special restaurants in the hotel, with French cuisine that is different from the regular design, and classic Cantonese cuisine that breaks with tradition, so you can try them according to your preference.
2. The Opposite House Hotel, Beijing
Location: Building 1, No.11 Sanlitun Road, Chaoyang District, Beijing, China. The hotel is located just 80 meters from the 3.3 building, and there are even more shopping centers or popular landmarks nearby.
The Opposite House Hotel is located in the middle of the bustling downtown area, which means it's in a great location to enjoy the city's conveniences. The hotel offers a very good car rental or cab service, so you can easily plan a tour of nearby landmarks such as the Yonghe Palace, the Forbidden City or Wangfujing Street whenever you need it. In addition, the hotel's green glass box-like exterior gives you a strong sense of contrast, and the warm decoration of the room gives you a sense of tranquility with a high level of comfort. If you don't want to go out but want to spend time, then you can consider attending some of the regular art parties or art exhibitions held by the hotel, as well as trying out the fitness center, spa or yoga activities. If you don't want to do anything else, the convenient 24-hour food delivery service will also allow you to enjoy your time at the hotel.
3. Waldorf Astoria, Beijing
Location: 5-15 Jingyu Hutong, Wangfujing Area, Beijing, China. This hotel is just 1.4 km from the Forbidden City and 3.1 km from the Temple of Heaven and is within walking distance of these cultural attractions.
The Waldorf Astoria Beijing's guest rooms are not big in size, but the overall environment and style are luxurious and elegant, especially the 270-degree view of the VIP Suite and the VIP Terrace Suite with floor-to-ceiling windows that can let you feel the beautiful Beijing scenery and overlook the Goldfish Hutong at different times. The iconic screens are also utilized in each room for functional partitioning, making it convenient for everyone's daily routine. On a relaxing afternoon, you can go for a thematically updated afternoon tea and feel the innovation and exquisite presentation of the products. In addition, the stable and rich variety of breakfast is also praised by many visitors and is worth trying.
4. Conrad, Shanghai
Location: 789 East Nanjing Road, People's Square and South Bund, Huangpu District, Shanghai, China. Visitors can walk just a few hundred meters to see the glittering and glamorous Bund and take in the period architecture along the way.
The hotel has five different styles of restaurants to meet the dietary needs of different people. In addition to the French, Chinese and Mediterranean-style restaurants with a wide variety of dishes, the all-day dining restaurant and high-rise bar favored by young people are also able to provide a richer demand and a more diverse dining experience. The Bund View Suite allows you to enjoy the colorful night view without having to leave home. The hotel's sauna and massage services can also help you get rid of fatigue after a long day of sightseeing, and the on-site hair salon can meet the needs of visitors.
5. Bulgari Hotel, Shanghai
Location: Lane 108, North Shanxi Road, Jing'an District, Shanghai, China. In addition to the famous Bund, visitors can easily visit the Oriental Pearl TV Tower and the Shanghai Museum, and learn about the city's unique charm.
The hotel's room types focus on city-view rooms, which means that a large part of your choices will allow you to enjoy the city at different times of the day and even overlook the entire city through the large corner floor-to-ceiling windows. On top of that, if you want a suite with a larger area of activity for a comfortable experience, then this hotel will serve you well, as it has a rare over 60 square meters of suite space among many hotels in Shanghai. The warm welcome of the staff will take away your sense of unfamiliarity with the city and their detailed introduction to the in-room facilities will make you feel good about the service experience. In addition to outings, guests can also have activities within the hotel. The indoor pool or library is perfect for all ages, especially for families with young children.
6. Capella Shanghai, Jian Ye Li
Location: No. 480 Jianguo West Road, Jianye Li, Xuhui District, Shanghai, China. The location of this hotel is very attractive, as it is just a few hundred meters from the city center.
This hotel is mainly in the Shikumen style, which is a blend of Western culture and traditional Chinese residents, and the rooms are all offered in the form of villas, which not only have a large area for activities but are also located in a very advantageous location. The rooms are also decorated with different decorations to give a different experience and freshness. The mini-bar in the villa is free of charge and has a wide variety of items to meet most people's needs. You can try the nutritious breakfast provided by the Michelin restaurant in the hotel, which is appreciated by many guests for its quality. The hotel will provide personalized decorations based on the information provided by guests, such as toys and children's decorations for families traveling with children or flowers and ambient lights for couples on their wedding anniversaries.
7. The Temple House, Chengdu
Location: Chunxi Road Business District, Chengdu, China. This hotel is located in the heart of the Chunxi Road business district, where travelers can enjoy wandering around.
The overall style of the hotel is antique, but the rooms are decorated in a modern style, especially the courtyard suites, which provide a very clever combination of Chinese culture in an urban setting. The hotel offers a very comprehensive service to help guests get around, and if you choose to travel by car, the hotel also offers free parking to save you time and money. If you like to cook your own meals or if you are a family with young children and want to involve them in some hands-on activities, then the hotel offers barbecue facilities that will definitely please you. If you are a fitness enthusiast, then the hotel's excellent fitness facilities will also keep you exercising regularly during your trip. Don't panic if you don't have time to go out and buy souvenirs before checking out, the hotel has a souvenir store where you can buy some memorable items for yourself or your friends and family before you leave.
8. St. Regis, Chengdu
Location: No. 88 South Taisheng Road, Qingyang District, Chengdu, Sichuan, China. This location is just a few minutes away from both the subway and the downtown mall. The hotel is in the central location that is very convenient, so if you choose to go out for shopping or dining, you can basically walk to your destination.
The hotel offers a variety of different room types such as family rooms or the St. Regis suites, so you can choose according to the actual situation. The beds in each room are very special, which are longer and wider than the standard beds, in order to provide guests with a more comfortable sleeping experience. If you are planning to visit a certain attraction, the hotel will provide relevant booking services to help you facilitate your travel. On an unscheduled evening, guests can spend time at the open-air bar, located 27 floors up, enjoying a glass of wine while taking in the city's night view. Furthermore, the hotel offers a swimming pool with a shallow pool for children and warm water, which is perfect for families traveling with children.
9. The Ritz-Carlton, Hong Kong
Location: No. 1 Austin Road West, Yau Tsim Mong District, Kowloon, Hong Kong, China. The hotel is conveniently located on the upper level of a plaza and is within walking distance of many nearby shopping malls.
The hotel offers personalized catering services, you can choose the size, indoor or outdoor venues according to the situation, such as engagement ceremonies, various anniversary events, birthday parties or graduation parties and so on. The hotel will help you set up the venue, and prepare music and meals. Most of the room types are able to view the Victoria Harbour, especially from high overlooking the sunset is very spectacular, and different room types with the angle to see the Victoria Harbour is still different, so each has its own characteristics. In addition, the hotel's infinity indoor swimming pool is also favored by many guests, because compared to other ordinary pool, the infinity pool gives you a new experience.
10. Four Seasons Hotel, Hong Kong
Location: No. 8 Finance Street, Central, Hong Kong SAR, China. The location is easily accessible and only 1.8 km from the Peak, which means you can visit this attraction effortlessly and have easy access to shopping and dining.
The view from the hotel's rooms is top-notch, with most of them offering a panoramic view of Victoria Harbour. The facilities are also very comprehensive, with coffee machines, snacks, or fruits all available to provide guests with thoughtful service. In addition, the services provided by the hotel are also very humane. If you are staying with children, the facilities of the rooms will also be changed, for example, for the safety of children, the hotel will prepare in advance the anti-bumping corners of tables and chairs and toiletries for children. The location of this hotel is very close to the beach, so you can pick a suitable time to relax and have some fun.
The above ten hotels are able to provide you with perfect services in terms of both hardware and software, which can greatly improve your unforgettable stay and avoid a lot of unnecessary travel troubles. No matter which one you choose, it should be based on your actual needs, because the best one is the one that suits you. If you still have any questions or needs, you can look for us to be able to help you achieve a perfect vacation.
What Our Clients Say
"Great Customized Service", "Trip of A Lifetime", "Exceed All Expectations"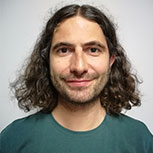 CONTACT A TRAVEL EXPERT
1-to-1 Service | Reply within 24hrs | Expert's Advice
SUBSCRIBE TO WIN A FREE TOUR
Subscribe to our newsletter for a chance to win a 5-day Japan tour for two people! And more insider travel news, exclusive offers, and inspiration will be sent straight to your inbox.