A typical Huangshan itinerary would include Mt. Huangshan and the ancient villages at its foot of it. Finding a place to stay during your trip there isn't a hard job. But if you are fed up with stereotyped hotels and looking for some authentic experience, look no further than these characterful hotels with the look and feel of traditional Hui-style houses and the comfort you can find in normal 3 or 4-star hotels of Huangshan.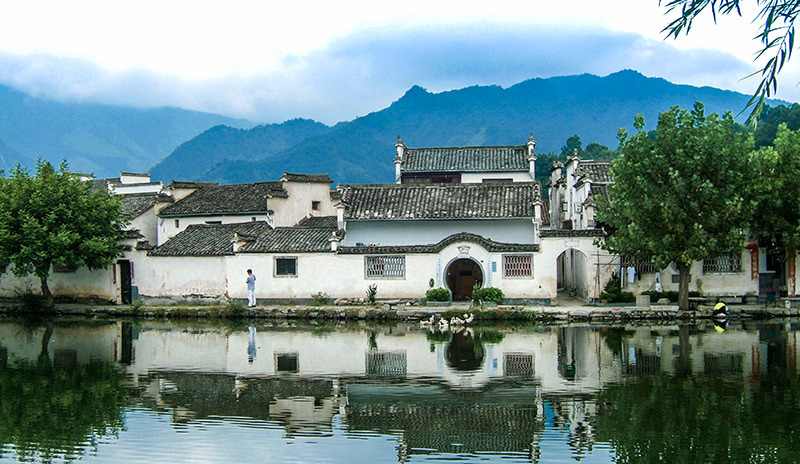 Travelers can stay in old Hui-style houses and enjoy a journey of ancient architecture.


1. Huangshan Tang Mo France Family Inn, Tangmo
Old Hui-style houses are combined well with French glamour in this quaint family inn in the ancient village of Tangmo. Antique mix with all mod cons in its 40 inviting rooms and suites. It still feels like a house rather than a hotel, albeit a rather grand one. There is a bar transformed from a Huizhou ancient resident house where you can drink, read and take a nap.
Note:
1. To stay in the hotel, an admission ticket should be bought to enteringTangmo Village. The ticket is valid during your whole stay.
2. Tangmo Village is 13 km from the historic town of She County, only 3 km from Tangyue Memorial Archways, and 43 km (about 50 mins' car ride) from Mt. Huangshan.
Location: Tangmo Village, Qiankou Town, She County, Huangshan, China


2. Hui Boutique Hotel/Huangshan Hui-style Hotel, Tunxi
If you opt to stay at Tunxi overnight before heading to Mountain Huangshan the next day (just as most travelers would do), the Hui Boutique Hotel can be a good choice. This little gem is tucked in a small alley close to Tunxi Ancient Street, the main draw of Tunxi District. It offers an in-depth look at Hui-style architecture, furniture, and antiques. Attention to detail can be seen everywhere in its 9 guest rooms.
Note: Tunxi Ancient Street is only 7 km away from Huangshan Tunxi Airport, and 57 km from Mt. Huangshan.
Location: No.3 Lihong Alley, Tunxi District, Huangshan, China


3. Tunxi Lodge, Tunxi
The Tunxi Lodge is perfectly located at the western entrance of Tunxi Ancient Street, just 5 km from the airport. Opened in 2010, the 3-story lodge has 38 rooms and suites. While no two are the same, most are decorated in rustic chic style with wooden furniture and views of the old street. The cafe on the ground floor offers international coffee and delicate cuisine.
Location: No.15-17 Old Street, Tunxi District, Huangshan, China


4. Pig's Inn or Pig's Heaven Inn Xidi, Xidi
Located in the pretty Xidi Village, this old three-story Ming Dynasty (1368-1644) house has been lovingly brought back to life by its owner, a Shanghai artist. It's more of an inn than a hotel. The pigsty in the courtyard was transformed into a lovely bar, with the personal touches of the owner. There are CDs and books for guests in the music hall and library, and a third-floor lounge with wonderful views of the village. The six charming bedrooms have antique beds, chairs, and wash basins, as well as textiles handmade by the owner. No wonder its reputation has stretched overseas.
Note:
1. An admission ticket is required for entering Xidi Village. The ticket is CNY104 for each person, valid during your whole stay in Pig's Inn.
2. Xidi is 64 km away from the Huangshan Airport and only 43 km from Mt. Huangshan.
Location: Renrang Li, Xidi Village, Yi County, Huangshan, China


5. Xidi Travel Lodge, Xidi
Xidi Travel Lodge is also located in Xidi Village. Designed to reflect the architectural style of Huizhou, it consists of six separate buildings that capture different local architectural styles combining Hui-style garden landscapes. The lodge has preserved traditional ancestral halls, ornamental lattice windows, intricate wooden carvings, and "horse head" walls, making the whole environment full of a cultural atmosphere. It is a living museum showcasing the residential houses of the Ming and Qing (1644 - 1912) dynasties, where you can experience the true essence of Huizhou culture. The Xidi Travel Lodge has 48 rooms of different styles, a restaurant offering private home cuisine, a charming coffee bar, and exhibition areas.
Note: An admission ticket is also required.
Location: Xidi Village, Yi County, Huangshan, China


6. Pig's Inn or Pig's Heaven Inn Bishan Village, Bishan
The owner of Pig' Inn Xidi purchased the second property (a salt merchant's home of the Qing Dynasty) in Bishan Village and transformed it into a ten-bedroom inn in 2008. The building is of typical Hui style, where original features are pepped up by interesting antiques the owner scooped from the countryside (including a spectacular red and gold Qing-era wedding bed for one bedroom). The library on the second floor is ideal for reading, enjoying music, or chatting. The terraces on the second and third floors offer beautiful views of the old village against the mountains. The delicate layout, ancient buildings, and beautiful surroundings make it very hard to leave the hotel.
Note: No ticket is required for entering Bishan Village, which is around 103 km from Mt. Huangshan.
Location: Bishan Village, Yi County, Huangshan, China


Staying in a characterful hotel is a good travel experience in itself as you can get close to Huizhou culture and meet the people. If you are intrigued by one of those hotels and want to know more information, please let me know via .
What Our Clients Say
"Great Customized Service", "Trip of A Lifetime", "Exceed All Expectations"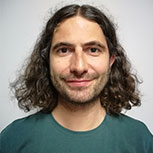 CONTACT A TRAVEL EXPERT
1-to-1 Service | Reply within 24hrs | Expert's Advice
STAY IN TOUCH WITH US
Subscribe to our newsletter so we can provide you with insider travel information, exclusive offers, and discounts.