Are the concerns about food and using the toilet stopping or ever stopped you to visit China? If you answer "yes", such worries are probably unnecessary.
According to an inbound tourist report released by Google at a China tourism summit in late September, the majority of foreign visitors say their actual experience in China has far exceeded expectations, with 72% considering their dining experience the most satisfying of all (as shown in the following below).
But if you take a look at their previous concerns before landing in China, these people don't appear to be always optimistic about things:
To obtain a clearer picture of how the visitors' attitudes towards food and toilets changed before and after their visit, I have combined the two graphs as demonstrated below.
It can be seen that prior departure, food, and bathroom were the biggest concerns that turned out with the highest traveler satisfaction. (Toilets are normally considered to belong to the catalog of accommodation.)
When asked what contributes to their high level of satisfaction, visitors stated that the diversity of food, the hospitality of local people, as well as the good tourism infrastructure, greatly eased their previous worries. *Both data were collected by Google from respondents who visited China in the past two years and who are planning to visit China within a year. The complete report can be downloaded at gtravel.b0.upaiyun.com/fullreport.pdf.
Mainly from South America, Europe, Japan, and Singapore, 1,311 respondents participated in the online survey. The answers have provided a powerful fight back against worries generally stirred by the media and prejudice, which cleverly word to draw views to their "view" on the situation in China.
Numbers don't lie. From this post, I intend to show people a view, one based on proven facts and information collected throughout my living in China and working experiences in the tourism industry.


The food in China is safe, diversified, and tasty.
I know, I know, what you are told might be entirely the opposite of what I am stating, especially when it comes to concerns about China's food safety. But as long as good sense stays, you should not easily buy the exaggerated facts from mass media or from those who have never set foot in China.
Yes, food poisoning is possible, the same as in any other country around the world. And people who haven't developed an immune system to resist the local "bugs", are more likely to get parasites from food. Sounds horrifying? Truth is, there hasn't been a news report following foreign tourists suffering from food poisoning in Google in the past few years. If one of your friends just returned from China and complained of her/his unpleasant dealing with the food there, I can assure you that it was a very isolated experience.
Having been working in the inbound tourism industry at Odyssey Tours for over 10 years, I've handled hundreds of thousands of people's private tour arrangements but received very few complaints of food issues from them, with the worst case being a girl hugging the bowl after she insisted trying spicy food despite her food allergy. Taking a private tour enables one to either follow our recommendation or eat at where they feel like, so meals are what they cannot praise enough after the travel consultant and the tour guides. This comment made by one of Odyssey Tours travelers, Jessica C., is a norm of the most customer feedback:
"We loved experiencing a variety of foods here. We ate Dim Sum, Korean, Indian, and Chinese. There are so many choices and it is all good. When we were with our guide she did a great job taking us to local places to eat that were clean, affordable, and delicious."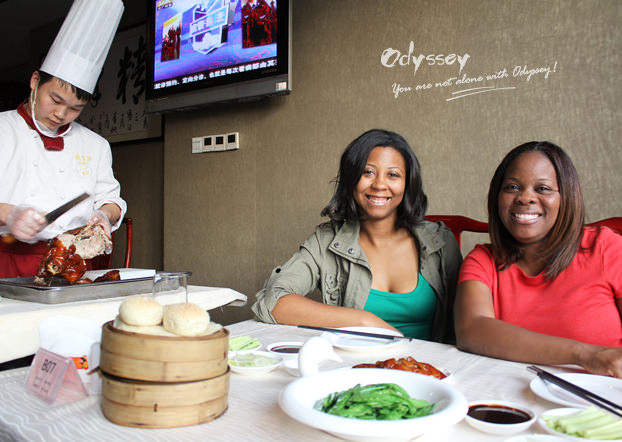 Delicious Peking duck meal our guests quite enjoyed in Beijing. (Photo: Odyssey Tours guests Karen & LaShawnda)


Or this review from Rita M.: "We ate local foods every day and had a wonderful experience."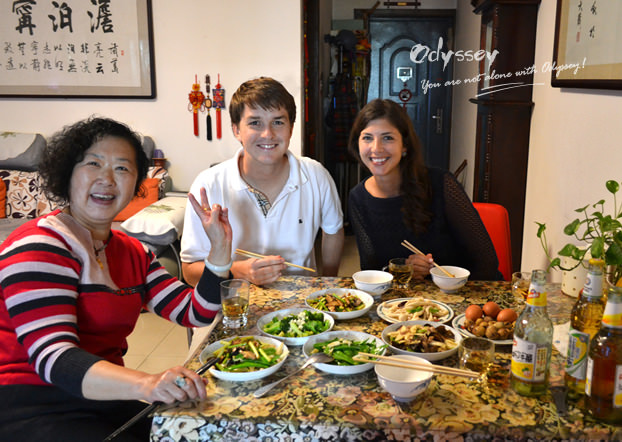 Yes, the wonderful experience can be one meal arranged by a local family with the host! (Photo: Odyssey Tours guests Elizabeth & Robert)


These guests didn't get poisoned not because of sheer luck, but because they used sense to choose what to eat and avoid what would cause allergy, along with the suggestion of their travel consultant and private guide, who "vet" the restaurants on regular basis. Taste is important, but hygiene is the priority. The "rule" to follow can be simple: drinking tap water or eating at filthy diners doesn't ensure a safe food journey. And I believe 72% of respondents, who gave positive comments on the food in Google's survey, didn't try undone snails or raw meat too.
In many China travel forums, though it is not unusual to discover threads asking about food questions, replies by expats and frequent China visitors support that such worries are unnecessarily reasons to stop them from traveling to China and enjoying the food. That's a good sign. Here is a comment from TripAdvisor user Oisaan that I personally would very much agree with:
"I'm not convinced that the risk there is so much greater than elsewhere in the developing world. Admittedly I have broken all these "rules" at various times, but I have built up years of resistance! For a traveler, my advice would be to be sensible, not scared."
Fair enough.


The toilets in China are not nightmares
Excuse my switching the topic from food to loo, but this question raises its head from time to time and if you remember, it tops the second concern just after food in Google's survey. So we assume the basic needs of man still rule.
It is true that China once deserved a less favorable reputation for unpleasant bathrooms, but not these days. The government is doing a lot to give a facelift to the public facilities, especially those in the major cities. Some public toilets are even rated with stars.
Clean western toilets are often available in airports, starred hotels, popular attraction sites, higher-end restaurants, foreign-owned chains like KFC or McDonald's, and malls. These establishments and properties usually employ western sanitation techniques. Signs meaning western toilets can be found on the stall doors. Sometimes if you encounter a "disabled" toilet, quite often it is western style.
When traveling with Odyssey Tours in cities, finding a sit-down toilet is never a problem. The hotels we recommend have modern toilets, and some are equipped with disabled-friendly ones. Touring out doesn't mean you have to hold it - your private guide well knows where these lovely bowls are located. If it's not available in sight or within walking distance, your driver is always happy to take you there.
Even when you've "got to go", the traditional style facilities are really not that bad. The squat is widely used not only in Asia but also can be found in some places in Europe and the Middle East. Likely as not, you won't have to use one; if you do, it's all part of the experience. Suggestion from our past guests is that an open mind and a sense of humor make things easier. Just be prepared and you will be fine. Tissues are no fuzz either - your Odyssey Tours guide will carry enough packets for your convenience and make sure the toilet is safe to use.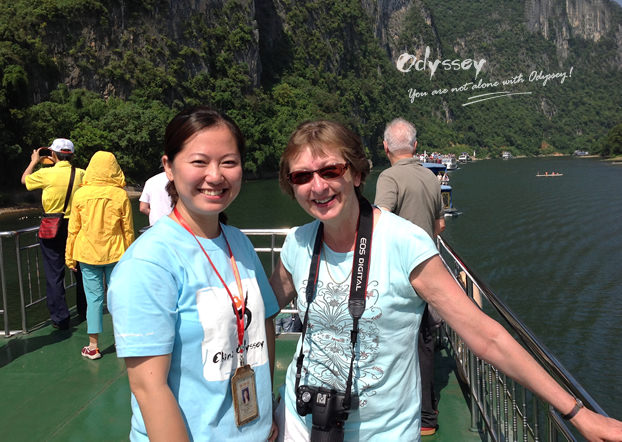 Having a passionate local as a private guide saves a lot of hassle! (Photo: Odyssey Tours guest Jane Taylor)


The real situation mentioned above explains why people changed their views on bathrooms in China. There is a toilet revolution going across the country, and Odyssey Tours' private assistance will put your overactive worrying mind at ease. No doubt the squat toilets are different, but I love what our guest Jacquelyn C. thinks that one of the joys of travel is celebrating our differences. Right on.
I hope Google's survey makes more sense of my additional information and accurate light on how things are going in China. It'd be sorry to see people drop their travel plans due to imaginative setbacks ahead. Some came only to find strange food and foreign bathrooms, while others see Great Walls, Terracotta Warriors as well as infinite mind-blowing landscapes. I will use an American motivational speaker, Wayne Dyer's inspirational quote to end the article:
"If you change the way you look at things, the things you look at change."


You have been hesitating for too long. Write to to turn your longing China tour into reality. The worry-free tour you are going to have with Odyssey Tours is nothing but seeing great sites, wolfing down delicious food, and creating wonderful memories!
What Our Clients Say
"Great Customized Service", "Trip of A Lifetime", "Exceed All Expectations"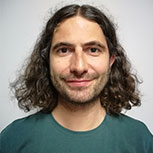 CONTACT A TRAVEL EXPERT
1-to-1 Service | Reply within 24hrs | Expert's Advice
STAY IN TOUCH WITH US
Subscribe to our newsletter so we can provide you with insider travel information, exclusive offers, and discounts.