Shanghai's got its fame as the "oriental pearl" for its prosperous modernization. Meanwhile, the city is also one of the headquarters which has kept numerous classical and traditional Chinese cultures that well. For a tour in Shanghai, it's always regretful not doing any shopping there, since shopping in Shanghai is an amazing way of experiencing both the old and the new of the city, and even the country.
Here we listed some assistive information about shopping in Shanghai, hope it will help with your joyous and memorable stay in Shanghai.


1. Main Shopping Streets
Nanjing Road: Known as China's number one shopping street, it offers an endless variety of items from centuries-old shops to modern fashions. Here you can find not only almost anything you want as a shopper but also a chance to experience the culture of modern Shanghai, a great representative of modern China.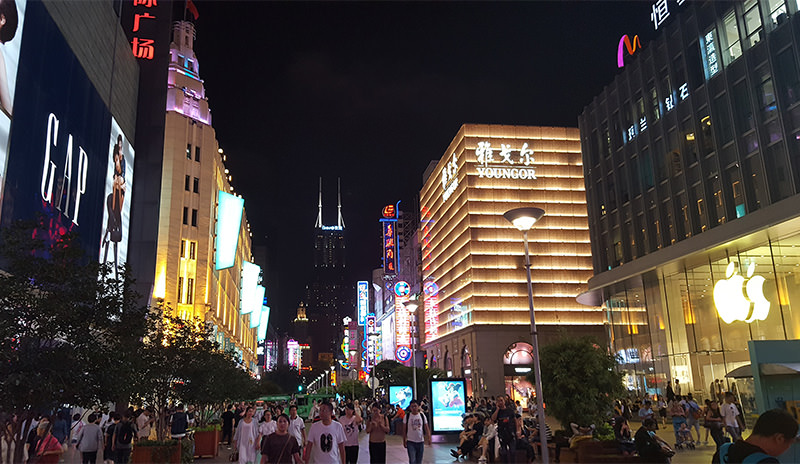 Prosperous Nanjing Road with tons of shops.


Huaihai Road: Equally as famous as Nanjing Road but less touristy and more upscale, Huaihai Road is popular among not just Shanghai citizens but also rich people outside the metropolis. Featuring top-end designers' brands from all over the world, it is a paradise for lovers of the latest fashions from both Chinese and western.
North Sichuan Road: Fully filled with entertainment and diversified stores along this 3.7km street, it has long been popular with the locals looking for a huge variety of good inexpensive merchandise.
Middle Tibet Road: With tons of travel agencies, entertainment, restaurants, and shops spreading on it, Middle Tibet Road provides tourists with all kinds of delicacies, local snacks, arts, and crafts, which make it another choice for a wonderful shopping experience in town.
2. Other Shopping Centers
Yu Garden Bazaar: This area is considered the "kingdom of arts and crafts and small commodities of Shanghai", it's the best place for purchasing some classic Chinese goods such as chopsticks, mahjong sets, and various kinds of daily commodities, local arts and crafts, jade wares, and gold and silver jewelry.
Address: #269, Middle Fangbang Road, Huangpu District, Shanghai.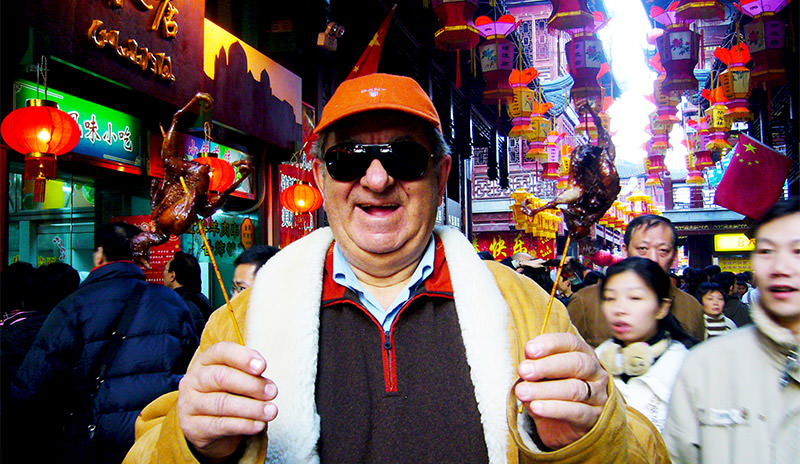 Odynovo client is enjoying street food in Yu Garden Bazaar.


Xin Tian Di: One of the busiest urban tourist attractions and the best place to appreciate the historic culture and modern life in Shanghai, where you can enjoy a tour with numerous restaurants, cafes, and bars of international standard.
Address: #123, Xingye Road, Huangpu District, Shanghai.
Xu Jia Hui: As a newly-established shopping and entertainment plaza which embodies 7 long streets with an area of 120 hectares, Xujiahui consists of several large stores where you can obtain both costly and middle-range priced goods in abundance. What's also worth noting is that electronics are by far the products that most visitors come here to purchase.
Address: Xujiahui, Xuhui District, Shanghai.
New Shanghai Shopping Areas: Located in the middle of Pudong Lujiazui Finance and Trade Zone, New Shanghai Shopping City offers the best facilities and amenities. And it's surrounded by a variety of retail outlets.
Address: New Shanghai Shopping City, Pudong District, Shanghai.


3. Special Shopping
1) Clothing & Tailoring
Qipao: Qipao is one of the classical Chinese dresses that come from Shanghai in China. Famed as typical Chinese national raiment, Qipao is praised as the eternal fashionable dress for Chinese women. If you are searching for a traditional Chinese Qipao dress, try the boutiques on Changle Road and Maoming Road. Especially on Changle Road, there're about 20 Qipao shops, and most of them provide tailoring services. Li Gu Long Qipao and Han Yi Qipao are two of the best ones over there.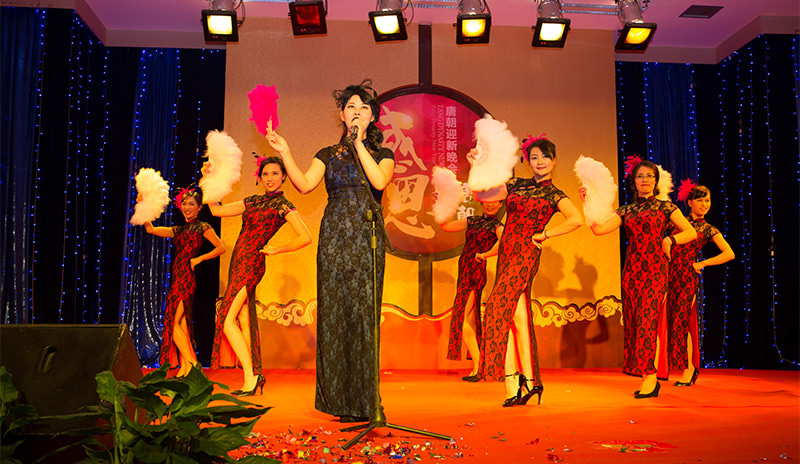 The traditional Chinese Qipao dress.


Fabric Market with Tailors: The South Bund Fabric Market is the most popular place for buying fabrics, which also has some of Shanghai's best tailors under the same roof. This is a perfect place for anyone who wants to have tailor-made beautiful clothes or home accessories. Do remember to bargain to get a good price.
Address: #399 Lujiabang Road, Huangpu District, Shanghai.
Yatai Clothing and Gifts Market: Shanghai Yatai Clothing and Gifts Market is one of the largest subway markets in Shanghai. It covers an area of 19,022 square meters (4.7 acres), with hundreds of shops selling various kinds of products like clothing, accessories, fabrics, suitcases, hats, shoes, handicrafts, etc.
Address: #2002, Shiji Avenue, Pudong District, Shanghai.
2) Prescription Glasses
3 Ye Optical Glasses Market
3 Ye Optical Glasses Market is one of the biggest glasses/sunglasses markets located nearby the Shanghai North Railway Station. Once you make a trip there, you'll be amazed at the great styles of glasses and sunglasses available and the shops can whip up a pair in a few hours. And if you've forgotten your prescription details, they can even examine your eyes for you in the shop. It's a great place to pick up prescription glasses and sunglasses for a fraction of what you used to pay at home. The market opens daily from 10 am to 6 pm.
Address: #360, Meiyuan Road, Zhabei District, Shanghai.


4. Shopping Tips
1) Buy some "CHINESE" things.
You don't want to bring back home only some LV, GUCCI, and PRADAs after a trip to a country like China with such a long history and abundant produce. So, buy some Chinese things. Our recommended choices are something, especially the silk in Shanghai, which is one of the oldest known textile fibers and, according to Chinese tradition, was used as long ago as the 27th century BC. And Shanghai has long been one of the most important manufacturing and exportation places for Chinese silks due to its geographic location and waterways. Besides silk, porcelain and tea are also perfect choices for shopping in Shanghai.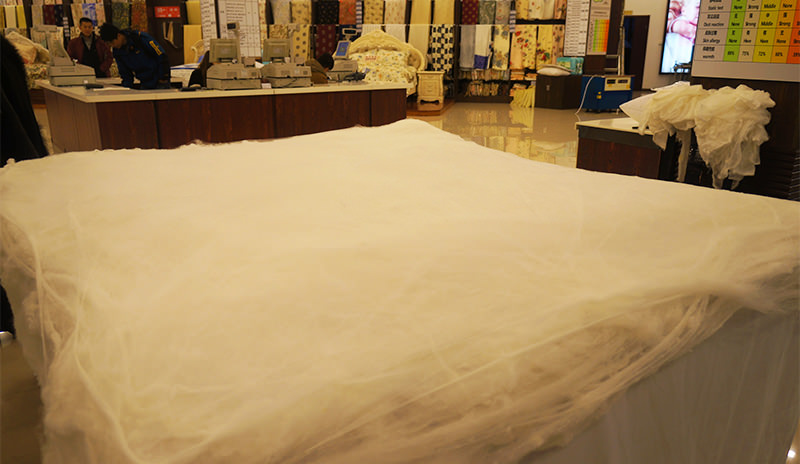 A silk quilt in a shop in Shanghai
2) Bargain properly.
Firstly, bargaining is a common thing in China when you shop but not everywhere. Generally, department stores, big shopping malls, and most chain stores won't be prepared for any bargaining. But you get a chance to practice your bargaining skills when you're in a street market or a small independent shop. When you have spotted something you like, approach the vendor and tell him/her a price whatever you think the product is worth. But remember that after you offer a price, you can never go lower, only higher. After this, it's your decision to just stick to the price you offered, or to make it a little up until the business is done. But if you feel like you are not getting anywhere, don't be afraid to walk away. That way, you might find that the vendor has a sudden change of heart and says OK it's a deal. What's more, always keep yourself cool and be polite. Finally, keep it all in perspective. The 20 Yuan you saved by spending 10 minutes bargaining equals the cost of the vendor's lunch meal.
3) Find a guide.
Shanghai is such a big metropolis with so many shopping centers, malls, and markets. If you want to do your shopping in an efficient way, the best choice is to find a local expert, like any of our local guides in Shanghai. With deep knowledge about their hometown city, they will help you get rid of any shopping traps, and make the most value with the least time and cost.
Already got a plan of doing some shopping in Shanghai? Or do you want to be assisted to shop like a local? To get a professional guide who will be at your service to help you find whatever you want, or for any further information on a tour in Shanghai, feel free to contact us at .
What Our Clients Say
"Great Customized Service", "Trip of A Lifetime", "Exceed All Expectations"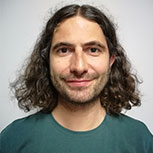 CONTACT A TRAVEL EXPERT
1-to-1 Service | Reply within 24hrs | Expert's Advice
STAY IN TOUCH WITH US
Subscribe to our newsletter so we can provide you with insider travel information, exclusive offers, and discounts.