Taking trains in China can be challenging for families traveling with kids. But if you really have a low budget or want to experience a train ride in China, it's a good idea to combine air travel with some comfortable train rides. Still, some prep work shall be done. Here are some tips to make your train trip with kids a smooth one.


Use an Agent to Buy the Ticket
You might think of going to the train station to take potluck queuing for the train tickets. That might be OK if you're traveling solo. But if you're traveling with one or even more kids, the stress of juggling them and ticket offices can be too much trouble, not to mention the language challenges that entails (major stations in big cities may have an English-speaking window catering to foreign tourists but most stations will not). Also, don't count on online booking. The official train ticket booking website is only available in Chinese and requires paying online with a Chinese bank card. Hopefully, there will be an English version in the near future, but before that, I recommend booking via an agent, who can do the legwork for you. China Odyssey Tours has a host of tour packages that include train trips and can tailor an itinerary for you upon your request.
Note: tickets usually can be purchased 10-20 days (subject to rules and regulations) prior to departure.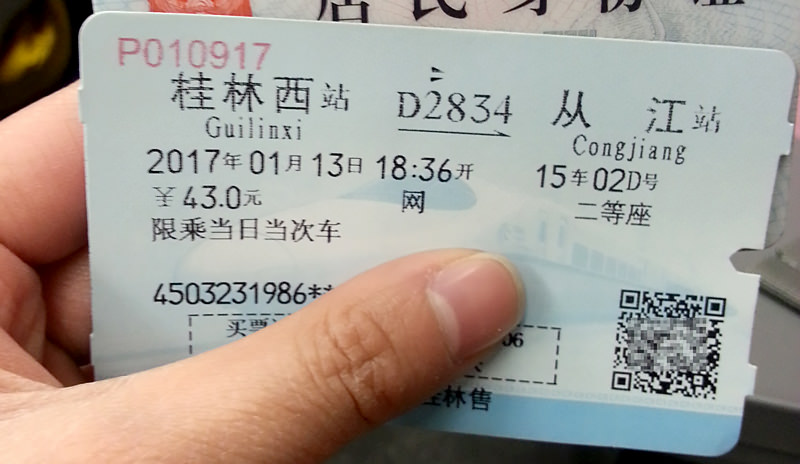 Buying China train tickets


Buy the Best Class Ticket
When you're traveling with kids, it's especially important to choose the best-class ticket. In China, most trains have four classes of train tickets: Soft Sleeper, Hard Sleeper, Hard Seat, and Soft Seat. Buy Soft Sleep tickets if possible. Otherwise, buy the Hard Sleep tickets.
Soft Sleeper is comparatively expensive but is wonderful for a family with kids. Both you and your kids will feel comfortable in a 2- bunk or 4-bunk private compartment with a locking door. There are even individual TV and outlet for your laptop in some newer trains. In the Hard Sleeper carriage, there are several open compartments, each with 6 sleeping berths (lower, middle, and upper bunk). Pricing is based on bunk position. The bottom bunk is relatively expensive (I suppose because you don't need to climb up).
Unless you really have a very low budget or don't mind rubbing shoulders with the large crowds, I would recommend avoiding Hard Seat. As you can imagine, you will squeeze shoulder to shoulder to your seat with others and there is little room to stretch your legs. A Soft Seat is a bit better than a Hard Seat, meaning you can have more elbow room and a cleaner toilet, but this kind of seat is only available on a limited number of trains.


Know about Ticket Price for Children
In China, tickets for children are priced according to their height.
1. Children shorter than 1.2 meters (3.9 feet) in height can travel free when accompanied by an adult, although they do not have their own seats or bunks. But if they need a hard/soft seat, the ticket can be purchased at half the full fare; whereas if they need a bunk, a hard/soft sleeper ticket for kids (regardless of their heights) needs to be purchased at full fare. If there are two or more accompanied children under 1.2 meters in height, only one child enjoys a free ride and the rest will have to buy tickets.
2. Children between 1.2 meters and 1.5 meters (4.9 feet) are required to buy half-priced child tickets and the child will have his or her own seat. Even if a kid shares a bunk with a parent, 50% of a hard/soft seat fare will also be charged. In case the child occupies a bunk alone, a full-fare ticket for a hard/soft sleeper should be purchased.
3. Children above 1.5 meters in height have to pay the full fare.
4. When booking a child ticket, a valid identity document such as a passport is required. If a child does not have an identity document, it's OK to use the identity of the parent
Note: There are lines for measuring the height of children at train stations. A child's height is measured with shoes being removed. So it is possible that your child is asked to measure the height and fill price difference if his/her height is around 1.2 or 1.5 meters.


Choose High-speed Trains
There are several types of trains in China according to their speed, including "G" (High-speed Rail), "D" (Electric Multiple Units Trains), "C" (Intercity EMU Trains), "Z" (Direct Express Trains), "T" (Express Trains) and "K" (Fast Trains), "L "(Temporary Train) and PuKuai or PuKe. Comfortable and high-speed, G, C&D trains are awesome ways for a family with kids to have an enjoyable train ride.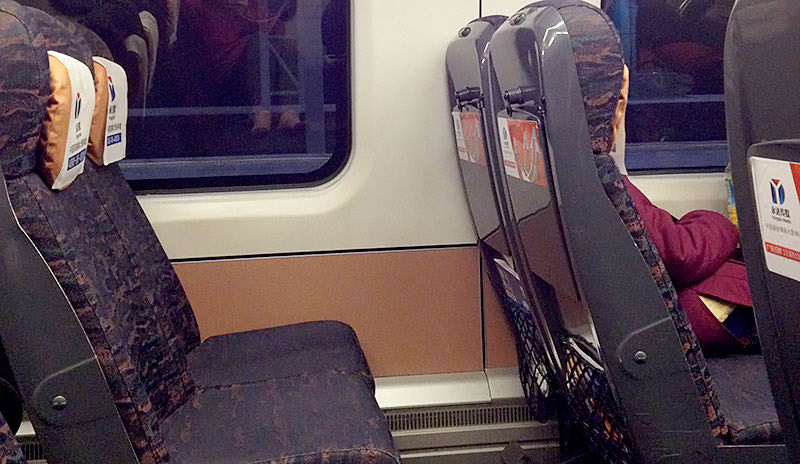 Second-class seat carriage on a bullet train in China


Packing Good Items for Your Kids
Food
As always, when traveling with kids, it's much better off to bring your own food and beverages. While food and drink are sold in dining cars, it's often expensive, not that good, and with limited selection. And the dining car may shut up just when your kids announce that they are starving.
Clothing
The temperature on the train is usually very different from that outside. So dress your child in layers if possible. Bring a spare coat/sweater and a short-sleeved shirt.
Pastimes
Your kids are likely to enjoy looking out of the train window or exploring the train, but there will be other times. So bring small toys, books, cards, and other bribery items to keep them entertained.
Sleeping
Even if your trip is not overnight, you're recommended to bring a blanket and a pair of comfortable slippers or socks to keep your child comfortable as the temperature on the train may be cool. While a pillow will help them sleep better.
Pharmacy
Just in case, bring medicine and other products that deal with common maladies like ear pressure, sudden colds, cuts, allergies, or rashes.


Every journey is a unique experience for kids to discover the world. So if you're interested in train travel in China or have any questions, feel free to contact me at What Our Clients Say
"Great Customized Service", "Trip of A Lifetime", "Exceed All Expectations"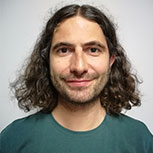 CONTACT A TRAVEL EXPERT
1-to-1 Service | Reply within 24hrs | Expert's Advice
STAY IN TOUCH WITH US
Subscribe to our newsletter so we can provide you with insider travel information, exclusive offers, and discounts.