Shanghai is never short of fun things to do - there are so many to be discovered that many visitors miss. Apart from the glamorous Waitan (the Bund) to the ultra-fast Maglev Train, breathtaking views from Jinmao Tower to ancient water towns and more, now you are seeking something a little different. I've got the insiders' scoop on the off-the-beaten-path Shanghai to-dos that outperform the guidebooks. Ready to experience Shanghai like none of your friends or relatives did? Here are five unique city alternatives to get you started with Odynovo (Formerly Odyssey, the same hereinafter)!


1. Shanghai City Center Walking Tour I: Maoming Rd. (S.) - Bugaoli Lane - Fuxing Park
This walking tour provides a straightforward glimpse into what Shanghai local life is like. Start at the Okura Garden Hotel Shanghai on Maoming Road (S.), a historical road located in the original French Concession, run into bars, theaters, and international boutiques along the road, all showing old-fashioned architectural style. Later, reach Bugaoli Lane, which was designed by French merchants in 1930 to reside. Decades passed, and now the lane is home to many Chinese generations. With a stroll under the company and story-sharing of the Odyssey guide, you'll get a taste of Shanghai's glorious past and soak up the modern-day's daily life of its inhabitants.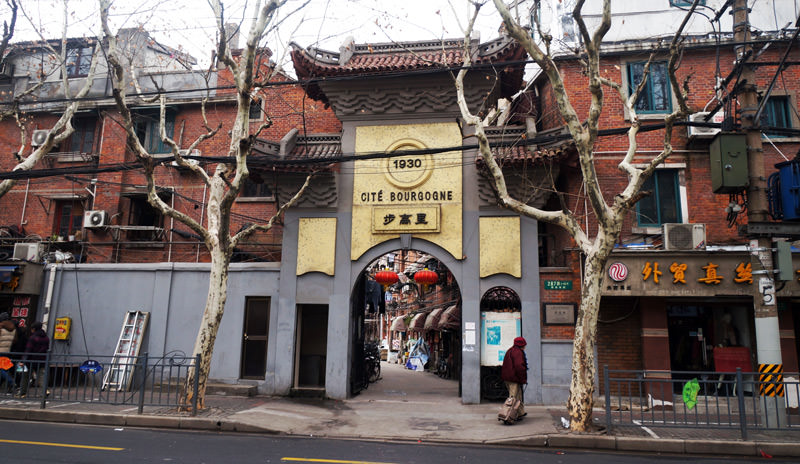 Bugaoli, also known as CITE BOURGOGNE, was originally built to host the wealthier French class


End the excursion at Fuxing Park, in which you will see how the locals make excellent use of their green spaces: dancing, storytelling to groups, practicing Tai Chi and calligraphy, with a lot of others simply standing watching card playing, and giving their opinions. The best thing is those who are doing their own thing welcome the participation of strangers! Even during winter, the park is nonetheless popular. The tout can easily fit into any Shanghai stay. If you don't want to go back to the hotel too early, this is the walk to take!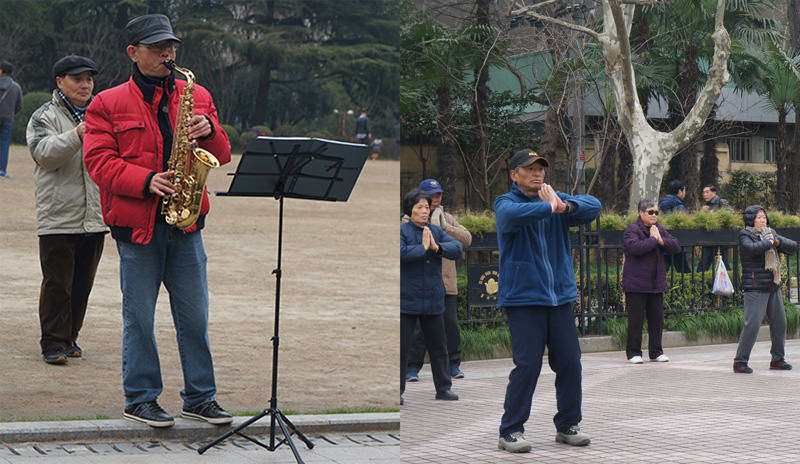 An aimless stroll at Fuxing Park would be a great escape from the city


2. Shanghai City Center Walking Tour II: Sinan Rd. - Tianzifang - Taikang Market
The tour begins in another aged residential stretch of road, Sinan Road, which is within walking distance from Xintiandi. Nestled in the tree-lined road is Sinan Mansions, where you may stop to appreciate the new entertainment area housing exclusive shops and restaurants for expats. Its neighbors include museums of the founding Premier of PRC, Zhou Enlai; founding father of PRC, Sun Yat-sen; the famous Peking opera artist, Mei Lanfang…Walk toward the south and meet Tianzifang, an arts and crafts enclave that embraces the old Shanghai feel. These narrow lanes will remind you of the hutongs in Beijing, but it's more romantic and vibrant, good for a rest with a cup of coffee, or just watching people enter shops and go out with goodies, some of which may be great souvenirs to buy. Next, we'll guide you to Taikang Market, a wet market that sells fresh produce and lives animals by independent stalls to meet the demands of nearby residents and restaurants. There you will be jostling with smiling grannies and raising your eyebrows by seeing every Chinese foodstuff imaginable.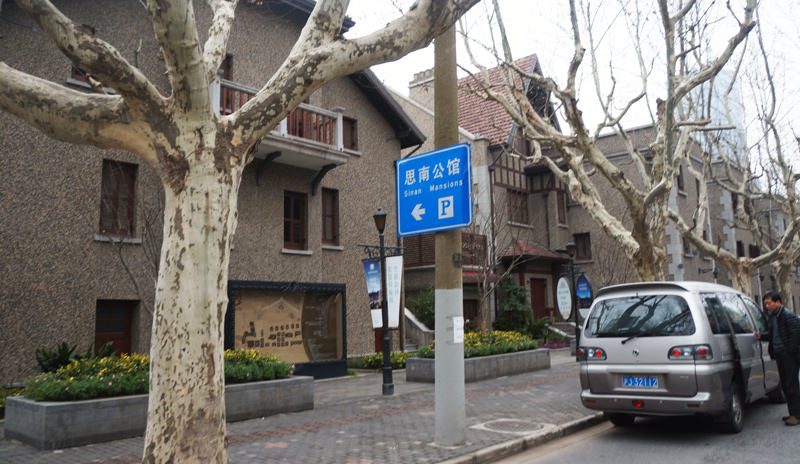 Many Chinese artists and celebrities were located in Sinan Mansions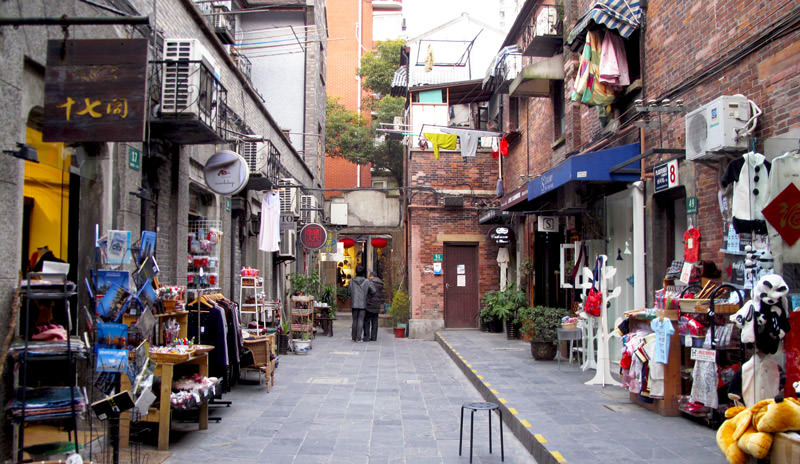 Tianzifang provides a cultural experience and perfect gifts!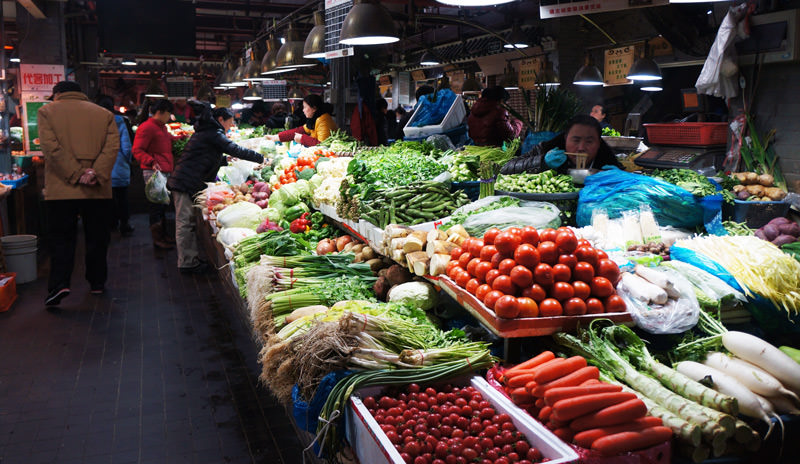 There's more to see and believe when you go deeper into Taikang Market


*The two walking tours take one hour respectively and may vary depending on personal will.


3. Shanghai Propaganda Poster Art Centre
Set inside the basement of an unmarked apartment, this small private museum has amassed an amazing collection of over 6,000 striking Chinese propaganda posters from 1910 to 1990, recording a great recent history lesson of the country. With an admission fee of 20RMB (less than four dollars), you are entering a world of artworks that are often ignored by bigger museums. Many of the collections were rescued from recycling centers or trash cans, while some were bought from remote rural places in China. These posters are hung out in order of the different years, with a little story written also in English under each. Here you will read how Chairman Mao and his red soldiers restored the collectivism of the Chinese people, learn the stories behind the Big Leap, and the cold war, and appreciate some folk art paintings. The fantastic gift shop in it has original and copy posters for sale, along with some felt posters and postcards. At a reasonable price, you can get an original space race poster of the 1970s or an English learning textbook for Chinese students of the 1960s, just to name a few. Many western visitors refer to it as "one of the best collections in the world".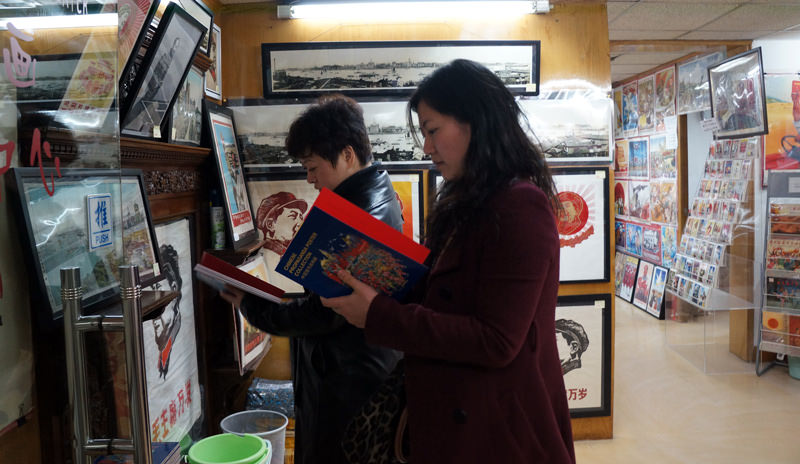 Shanghai Propaganda Poster Art Centre


4. Cycling through the French Concession
I know I am being repetitive about the French Concession, however, an interesting place is well worth exploring in different ways. Sign up for a half-day French Concession bike tour arranged by Odyssey, you are going to places that most tourists will never see in the shortest period of time, including the "real" Shanghai of back alleys, parks, shops, and tenements. Cycle further you can stop to visit the local bird and flower market and antique street, where the traffic is a bit busy though. Riding in the city streets may appear scary, but our experienced guide (who is also a cycling buff) will make you feel safe under his/her directions and observe everything from a local perspective. Insurance, helmet, and angle bands are provided at no extra cost as well as bottled water. Some bikes are equipped with child seats that work great for you and your little ones.
5. Shanghai Disney Resort
Built near Shanghai's Pudong International Airport and first opened to the public in 2016, this themed resort is the first Disney Resort in mainland China. It includes Enchanted Storybook Castle, the largest and most immersive Disney castle so far; a Toy Story-based theme hotel; a smaller replica of the Downtown Disney in Florida; and most thrillingly, a high-tech reimagined world of Pirates where you will be on a pirate adventure with Caption Jack Sparrow and Caption Davy Jones. Doesn't it sound like nothing you can experience anywhere else? About three times the size of the Hong Kong Disneyland, the site was designed in an elegant Art Nouveau style with a strong touch of the Chinese Zodiac's 12 signs presented by Disney characters. If you're traveling to Shanghai with kids, schedule one day for this wonderland and have a blast.


How is it for a unique Shanghai holiday? Share my suggestions with those who are going to explore the city with you! Odyssey would be happy to fit any of the above things into your tour itinerary. Reach us at or just try me for questions regarding travel in China.
What Our Clients Say
"Great Customized Service", "Trip of A Lifetime", "Exceed All Expectations"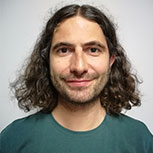 CONTACT A TRAVEL EXPERT
1-to-1 Service | Reply within 24hrs | Expert's Advice
STAY IN TOUCH WITH US
Subscribe to our newsletter so we can provide you with insider travel information, exclusive offers, and discounts.