Best China Spring Travel Destinations
Spring, a season when everything comes back to life again after the harsh winter, is the right time for you to see the thriving nature and enjoy outdoor activities. No idea about your spring travel to China? Here China Odyssey Tours recommends a list of the best China spring travel destinations for you.


Why recommend: Cruise along China's mother river at a lower price with fewer crowds
As commented by many, a China tour would not be complete without a Yangtze River Cruise. Spring is a relatively low season for the Yangtze Cruise, which means better prices and fewer tourist crowds. But the scenery is no means of lowering the landscapes.
Taking a cruise on the Yangtze, the world's third longest river, you will see intact countryside life and the amazing natural beauty of Three Gorges that have inspired Chinese poets and novelists for years; visit the mysterious Fengdu Ghost City, paddle through Lesser Three Gorges, explore the world-famous Three Gorges Dam in close.
Recommended China tour with Yangzte Cruise: 11-Day China's Golden Triangle with Yangtze Cruise


Why recommend: the finest scenery under Heaven; a paradise for outdoor activities
Spring might be the very season that Guilin shows her amazing karst landscape wholeheartedly. With drizzles floating in the fresh air, the picturesque Li River flows with elegance and soaring peaks &pinnacles on the riversides are entwined with thin mists, like a child hiding and propping out all of a sudden. Taking a Li River Cruise, with limpid waters, thriving groves, rustic views of rice paddies, water buffaloes and people farming or fishing, you feel like you are traveling in a Chinese painting. A fairyland could be the exact words to describe the scene.
Besides, if weather permits, roaming the famous West Street, rafting along Yulong River, climbing up Elephant Trunk Hill, cycling along the peaceful countryside roads, flying kites on city plazas, and other outdoor fun will make your tour in Guilin a memorable and enjoyable one.
Recommended Guilin spring tour: 4-Day Guilin Highlights Tour
Why recommend: the most beautiful mountain in China; enchanting countryside views
With its misty beauty and ethereal verve, Mt. Huangshan never ceases to bestow inspiration on poets, painters, and photographers. It is the model of Chinese ink paintings; the steep mountains, venerable pine trees, ocean-like layered clouds, and multi-shaped rocks come alive right before your eyes.
Not far from Huangshan city, there survive two World Heritage-listed ancient villages which are well preserved as they are centuries ago, along with the folk's customs and lifestyles. The village planning, courtyard design, decoration, and furnishing make them the top level of housing and residential environment construction in China.
Recommended Huangshan spring tour: 3-Day Huangshan and Surrounding Area Tour


Why recommend: the so-called paradise on the earth; nice weather in spring
Just as there is a paradise in Heaven, there are Suzhou and Hangzhou on earth. This is an old saying which describes the lasting charms of the two cities. The spring weather of the two cities is usually good and the temperature swings are rather small. So it is wise to visit the two in spring.
In Suzhou, you can take a leisurely walk along the winding corridors in a classical garden, unfetter your thoughts with the wonderful constructing wonders and changing views, listen to traditional music and find yourself an oasis from the hustle city; while touring Hangzhou, you could take a boat paddling on the picturesque West Lake, pay a visit to the ancient Lingyin Temple, sip some fragrant Chinese tea on a tea farm and enjoy the colorful nightlife of Hangzhou. You will surely be pleased with the leisure atmosphere of the cities.
Recommended Suzhou and Hangzhou spring tour: 6-Day East China Garden and River Tour
Why recommend: a land of flowers; a place of brilliant ethnic cultures.
Known as China's Spring City, Kunming, the capital of Yunnan, has a comfortable temperature all year around which makes it possible for its prosperity in flowers and other plants. Thus a stroll in the flower market will get you the splendor of Yunnan color.
Various appalling flowers are not the only ones that Yunnan people take great pride in. As home to 25 minority groups, Yunnan also boasts unrivaled sources of precious ethnic cultures. The minority people scattered here and there all over Yunnan: some dwelling remote near sacred mountains like Jade Dragon Snow Mountain and great rivers gorges like Tiger Leaping Gorge; some living in ancient towns like Dali and Lijiang where their traditions have been kept for hundreds of years. Differing from each other, the ethnic cultures in Yunnan are really something not to be missed.
While spring might not be a good time to visit the reputed Shangri-la because the weather there is still rather cold. The other parts of Yunnan will definitely prepare you for a nice spring journey.
Recommended Yunnan spring tour: 9-Day Yunnan Tour
Why recommend: seas of rape-seed flowers, diversified minority cultures
Relatively unknown to foreign tourists, Guizhou is a hidden world with amazing natural beauty and diversified minority cultures. For its natural beauty, the famous Huanguoshu Waterfall, the fabulous Dragon Palace Cave, the beautiful Malinghe Canyon, plus the endless seas of rape-seed flowers in spring, make more than just proving samples. Moreover, Guizhou offers you an ideal place to appreciate the flavored minority cultures of China which have been kept unchanged and untouched for centuries. Take a spring tour to Guizhou, you can personally see their colorful clothes, try some culinary delights and take part in their traditional festivals (Sister's Meal Festival on April 17; Siyueba Festival on May 10), which makes a pleasant contrast to modern city life.
Suggested Guizhou spring tour: 17 Days China Highlights with Guizhou Minority
Of course, if you have other plans to travel to China in the spring, you can customize a China Tour that catering your every requirement.
What Our Clients Say
"Great Customized Service", "Trip of A Lifetime", "Exceed All Expectations"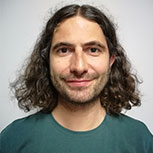 CONTACT A TRAVEL EXPERT
1-to-1 Service | Reply within 24hrs | Expert's Advice
STAY IN TOUCH WITH US
Subscribe to our newsletter so we can provide you with insider travel information, exclusive offers, and discounts.