Best China Summer Travel Destinations
In recent years, traveling to China is a preferable choice for overseas tourists when they're planning tours. China tours are becoming hotter and hotter. So hotter is the weather in China's summer. However, there are some ideal destinations in China, for tourists to enjoy a cooler summer and gain unforgettable memories and experiences in this ancient oriental country. Below are the Best 5 China Summer Travel Destinations voted out by tourists at home and abroad. Maybe it will do you some favor in planning your summer tour to China.
Eulogized as a world of magical fairytales, Jiuzhaigou has for years enchanted tourists with its mountains and luxuriant forests, colorful lakes, gushing waterfalls and abundant wildlife. Located in the forestry mountains to the north of Chengdu, the valley is 50 kilometers in length, rich in fantastic natural beauties and rare animals. It is often referred to as a place composed of various colors, or the color world. Neighboring Chengdu in the southwest, Jiuzhaigou is the first choice for those who want to have intimate contact with the national treasure Giant Pandas and explore the myths of nature.
(Average Temperature in summer: 16 centigrade)
Recommended Tour: 5-Day Chengdu and Jiuzhaigou Tour


No.2 The Imperial Summer Villa in Chengde City
It started to be built in 1703 and finished in about 90 years, the Imperial Villa is now the biggest Imperial Garden in China covering 590 hectares. The area, encircled by a splendid 10 kilometers wall, was where the emperors and dignitaries in Qing Dynasty (1644-1911 AD) retreated from the summer heat, and where they would also handle political affairs and meet envoys during their stay, so the Villa actually served as the second political center of the Qing government. Set in a mountain valley, with its own lakes, pine forests, hunting grounds and pavilions, now it is a great place to get away from the heat of summer.
(Average Temperature in summer: 22 centigrade; Best travel time: from April to October)
Recommended Tour: 6 Days Beijing Tour with Chengde


No.3 Lushan (Lu Mountain)
Lushan, also known as Mount Lu or Lu Shan, is one of China's most beautiful & popular mountains. Situated in the south of Jiujiang City, Jiangxi Province, Lushan mountain enjoys a fantastic location, with Poyang Lake, the hugest fresh-water lake in China, in the south and the Yangtze River in the north. It is the unique location that helps Lushan boast amazing landscapes like the reputed Lushan Waterfall and famous scenic areas such as Wulaofeng (Five Elderly Men Peaks) and Xianrendong (Immortal's Cavern). Lushan treats its visitors not only with the above irresistible wild views but also with brilliant cultural sanctums. Bailu Academy (White Deer Cave Academy), China's earliest institute of higher learning with a history of 1400 years, Dongli Temple, and one cradle of China Buddhism built in 384 AD, are just two outstanding samples. A tour to Lushan provides you not only a shelter from the unbearable summer heat but also an ideal place to appreciate natural wonders and cultural feasts.
(Average Temperature in summer: 22.6 centigrade)
Customize a private tour to Lushan


Guilin, famed as "the finest scenery under heaven", is one of the regions you must visit in China. Guilin is excellent for either a leisurely vacation or an outdoor adventure. Picturesque Li River flows through Guilin and Yangshuo, with fascinating Karst peaks along the way. The magnificent Longji Rice Terraces in the minority mountain area of Longsheng have never failed to amaze its visitors. Cycling in the intact countryside, trekking through serene village paths, bamboo rafting on the picturesque Yulong River, taking a local family visit to see their normal life and spectating the gorgeous Impression Sanjie Liu minority night show will fulfill your schedule with continuous fun and rejoice. Moreover, Guilin is a family-friendly destination where you could enjoy these highlights with your family.
(Average temperature in summer: 25 centigrade)
Recommended Tour: 4 Days Guilin Highlights Tour


No. 5 Beidaihe Scenic Spot (Beidai River)
Beidaihe Scenic Spot, a famous scenic spot and summer resort, is located in the southwest of Qinhuangdao City, Hebei Province. Situated in a warm temperature zone, Beidaihe is a popular destination with a mild climate and beautiful scenes, cool in summer and warm in winter. Blue sea water and white soft sands on the long beach make the scenic spot an excellent place to sunbathe, swim and have other water funs. Lots of modern holiday villages and public bathing places have been well constructed, where you can taste local snacks & delicious seafood, ride in a speedboat, or relax in a ballroom dancing. Lots of celebrities have been there for holidays. For instance, Chairman Mao, the great former China leader, loved to spend his vacations in Beidaihe swimming in the sea. Easy to access, only 3 hour's drive from Beijing (260 kilometers to Beijing), Beidaihe Scenic Spot is listed on many China summer tour plans.
(Average temperature in summer: 23 centigrade; Best travel time: from June to October)
Tailor-make a personal Beidaihe Tour


Useful China Summer Travel Tips for Tourists
1. Tourists should be dressed in flexible, light-color clothes.
2. Tourists should keep a light diet in summer. Tourists should not have much oily or too spicy food; instead, they should eat more vegetables and fruit.
3. Tourists should drink moderate water each day, to compensate for the loss of water in one's body and prevent dehydration on heat days.
4. Tourists should bring suntan oil or take an umbrella or hat, to prevent heatstroke.
5. Tourists should take some anti-mosquito powder to prevent the bothering of insects during their tour, especially in the evening.
6. Tourists should be sure of enough sleep. Sound sleep will get one soon refreshed and energetic for a tour the next day.
7. Tourists should bring along some basic medicines in case of common thickness, such as cold, headache and diarrhea.
8. Tourists should ask their travel consultant whether special preparation should be done in advance for their tour.
You can take a China tour, covering one or two of the best summer destinations in China; otherwise, you can customize a private China tour to get whatever would satisfy you and enjoy a cooler summer in China.
What Our Clients Say
"Great Customized Service", "Trip of A Lifetime", "Exceed All Expectations"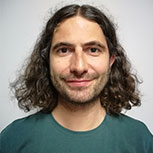 CONTACT A TRAVEL EXPERT
1-to-1 Service | Reply within 24hrs | Expert's Advice
STAY IN TOUCH WITH US
Subscribe to our newsletter so we can provide you with insider travel information, exclusive offers, and discounts.