China's National Museum Reopens to Visitors for Free
National Museum of China reopened to the public in Beijing after renovation and provided free admissions to visitors starting March 27th, 2011.
Starting in March 2007, the renovation work takes four yours in improving the equipment and decoration, during which the museum was partly closed. Now the national museum has been expanded to nearly 200 square meters and holds 49 exhibition rooms, reportedly making it the largest museum in the world.
Recent Essential Exhibitions
To celebrate the reopening, the NationalMuseum had well-prepared seven exhibitions for visitors: Road to Renaissance, AncientBronze Artworks, Art of Ancient Chinese Buddha Statues, Chinese Porcelains, and other three exhibitions displaying elaborate paintings of reputable painters PanTianshou, Li Keran, and Huang Zhou. Each exhibition was themed on a special topic, demonstrated with hundreds of precious cultural relics.
Museum Entrance Notice
Though it is free to visit the museum, visitors need to get free-admission tickets to enter the national museum. In the meantime, considering protecting these cultural relics, the operating committee of the museum has planned to limit the daily number of visitors to only 8,000. Thus it would be better for visitors to get a free-admissions in advance to ensure a smooth visit.
Museum Visiting Tips
The museum also suggests that visitors should arrange their visiting on weekdays, to avoid the predictable pushing crowds on weekends and public holidays such as Qingming Festival, Labor Day, and so on.
Background Knowledge of China's National Museum
Museum History
As a landmark of Beijing, the National Museum of China lies on the eastern side of Tiananmen Square. It was first founded in July 1912 as a history museum, and then it was renamed the National Museum of China on February 28th, 2003. With dozens of years of development, the museum has become the largest museum in China and in the world, with a fine collection of 1,000,000 pieces of relics and artistic works. No wonder it is called a treasure house of Chinese arts and history.
The most known collected pieces include Houmuwu Ding (also called Simuwu Ding, the earliest bronze was discovered in China and the heaviest bronze ware in the world), Siyangfang Zun (an ancient quadrate bronze vessel decorated with four sheep), Jin Lv Yu Yi (a suit of jade pieces tied together with gold wire) and Tangsancai pottery (tri-colored glazed pottery of the Tang Dynasty).
Open Time
8:30 - 16:30 (Last Entry at 15:00) for March 1 - June 30
8:00 - 18:00 (Last Entry at 17:00) for July 1 - August 31
8:30 - 16:30 (Last Entry at 15:00) for September 1 - October 31
9:00 - 16:00 (Last Entry at 15:00) for November 1 - February 29
Address
No. 16, East Chang'an Street, Dongcheng District, Beijing, China
How to get the National Museum of China
By Bus: you can take No. 1, 2, 10, 20, 37, 52, 54, 120, 728, 802 buses to Tian'anmen Square and then walk to the museum.
By Subway: you can the No.1 subway line to Tian'anmen Square and the museum is at the east of the square.
By taxi: there are thousands of taxis in Beijing and they can take you to the museum from any corner of the capital.
Useful Links
Customize a Beijing Tour to enjoy the national treasures displayed at China's National Museum.
What Our Clients Say
"Great Customized Service", "Trip of A Lifetime", "Exceed All Expectations"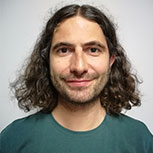 CONTACT A TRAVEL EXPERT
1-to-1 Service | Reply within 24hrs | Expert's Advice
STAY IN TOUCH WITH US
Subscribe to our newsletter so we can provide you with insider travel information, exclusive offers, and discounts.