China Pavilion to Reopen in December and Visiting Tips
China Pavilion, one of the best-loved pavilions of Shanghai Expo, will reopen to tourists on December 1st, 2010, according to a press conference held in Shanghai yesterday.
As the Shanghai Expo Committee had scheduled, China Pavilion, together with other four permanent pavilions (Expo Axis, ExpoThemed Pavilions, Expo Center and Expo Performance Center), would not be torn down like the other pavilions, but close for one month for essential maintaining work and then reopen to the public from December 1st, 2010 to May 31st, 2011.
Pavilion Highlights
All the exhibitions will be staged on just as they were shown during the Expo period. So the pavilion's centerpieces such as the Bronze Chariot and Horse of Terracotta Warriors, the outstanding painting Riverside Scene at Qingming Festival, and other newly-added cultural relics will still be appreciated by visitors.
Exhibition Divisions
Themed as "Chinese Wisdom in Urban Development", China Pavilion presents highlights of a 5000-year urban civilization, 60 years of quest for prosperity and an unparalleled pace of growth over the past three decades. There are 3 divisions inside the Pavilion.
Section I: Oriental Footprints
This section is further divided into three sub-divisions: A Story of Spring, A River of Wisdom and A Land of Hope.
A Story of Spring: with an area of 1,071 square meters, the theatre of China Pavilion has three 22m-long and 7.5m-high projection walls and a dome of 24m across. Two thematic movies Harmonious China and The Road to Our Beautiful Life are shown alternately.
A River of Wisdom: Based on the painting of "Riverside Scene at Qingming Festival", the artistic representation and the display of precious cultural relics transport visitors back in time to a classical Chinese city.
A Land of Hope: A world of greenness symbolizes the harmony between the people as well as that between Man and Nature in future Chinese cities. The Chinese-style development strategy of urban-rural integration is a key message here.
Section II: Discovering Journey
In an area of 3400 square meters and on a 340-meter-long track, visitors will enjoy a 6-minute ride of surprise and discovery.
This section includes two parts: Warning from Nature and Proper Exploration, providing a vision to pursue harmonious relations between human beings and nature.
Open time
09:00-17:00, every day except Mondays (from December 1, 2010, to May 31, 2011).
Note: The ticket selling and entry will be ceased at 16:00 every day.
Ticket Types, Prices, and Regulations
There are two types of tickets: Regular Admission (20 RMB); Special Admission (15 RMB).
Special Admission tickets are only available to the disables, senior citizens (born before December 31, 1951), students, children (whose height is more than 1.2 meters) and military personnel.
Children less than 1.2 meters high are free to enter the pavilion in an adult's company.
Notice: Valid IDs are required upon ticket purchase and entry; one ticket per person, valid for one entry on the day of admission.
How to Book
1. Individual Ticketing: An individual visitor could only buy tickets at the Book Office at the Pudong South Road (near the No.1 and No.4 subway exit of Yaohua Road). And the office time is from 08:45 to 16:00.
2. Group Ticketing: If visitors want to book tickets (more than 30 tickets), they should download a form from the China Pavilion official website (http://cp.expo2010.cn/english/Appointment.html) and fill it. Then upon entry, they will be able to take the special quick passage to the Pavilion.
How to Get to China Pavilion
Buses: You can take No.82, No.177, No.454, No.576, No.734, No.786, No.974, No.978, No.974 or No.981 bus to get to the entrance.
Subways: You can take the No.7 or No.8 Subway and get off at the Yaohua Road station to enter the park and the pavilion.
China Pavilion Official Services
Free maps of China Pavilion, consultancy, consignation, wheelchairs and baby trolley renting services are available at the pavilion. The expo shops continue to open to visitors for their buying souvenirs and expo merchandise.
Official Website: http://cp.expo2010.cn/english/Default.html
Service Hotline: 86-21-20202010
Useful Link
Take a Shanghai Tour and arrange a visit to the impressive China Pavilion.
What Our Clients Say
"Great Customized Service", "Trip of A Lifetime", "Exceed All Expectations"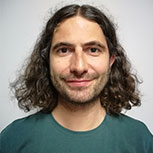 CONTACT A TRAVEL EXPERT
1-to-1 Service | Reply within 24hrs | Expert's Advice
STAY IN TOUCH WITH US
Subscribe to our newsletter so we can provide you with insider travel information, exclusive offers, and discounts.