In order to create a better living environment for threatened animals, the Chinese government has planned to establish new national parks for giant pandas, Tibetan antelopes, Asian elephants, Siberian tigers and Amur leopards in the next five years.
In 2015, the Chinese government announced a plan for the first national park system in nine provinces over the next three years. The five-year plan for threatened species has improved the national park system before.
The panda park will cover areas of three neighboring provinces- Sichuan, Shaanxi, and Gansu, integrating pandas' native habitat with existing nature reserves and scenic areas. In addition, a 15,000-square-kilometer national park will be designed to protect Siberian tigers and Amur leopards in Jilin province near the North Korean and Russian borders. Tibetan antelopes, a medium-sized bovid native to the Tibetan plateau, will be protected in Sanjiangyuan National Park (expected to be finished in 2020) of Qinghai. The accurate location of the national park for Asian elephants, the largest living land animals in Asia, hasn't been reported.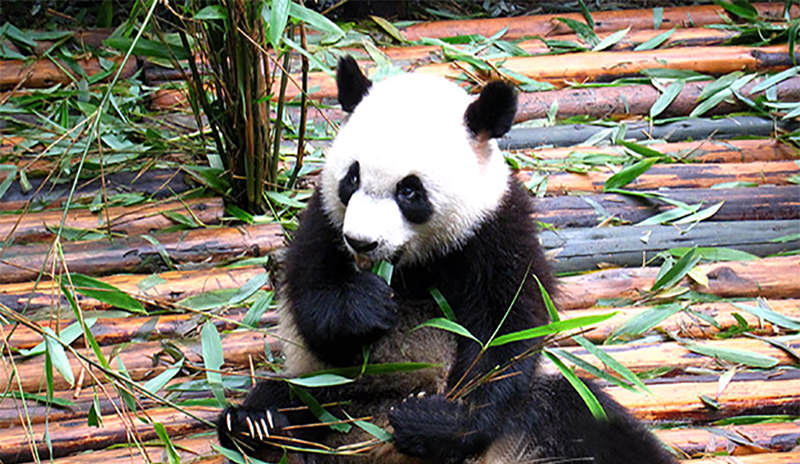 The giant panda, known as "living fossil", is China's national treasure.
Although it still takes time to complete these national parks, Chengdu Research Base of Giant Panda Breeding, the world's largest giant panda conservation center, has already been a popular destination for travelers all over the world. The base is located in the north suburb of Chengdu and gives visitors the chance to get closer to the rare giant pandas. There are large open areas for the species by imitating the wild ecological environment, which is suitable for the living of them.
If you want to learn more about these threatened species, you can start from China's national treasure- giant pandas. Chengdu Research Base of Giant Panda Breeding is a place shouldn't be missed. It is reassuring that the giant panda is no longer an endangered species thanks to decades of work by conservationists. Welcome to contact us anytime for a tailor-made tour and we'll take you to observe giant pandas closely!