2009 China Top 10 Travel Events
Yesterday is history, tomorrow is a mystery, but today is a gift. That's why it is called the present. As the Spring Festival is coming, aged Chinese usually recall what they have gained and lost in the passing year and make resolutions for the coming New Year. Now, at the beginning of 2010, let's have a look at the 2009 China Top 10 Travel Events, which is voted out under a nationwide poll, and see the milestones of China tourism.
1. Regulation of Travel Agencies Enacted
Regulation of Travel Agencies had come into effect on May 1st, 2009. It is the first law that makes specific regulations on travel agencies, which could efficiently secure the rights of tourists and improve the development of China tourism.
2. Tourism Increased despite H1N1 Flu
Once upon a time, Flue was a red light to travelers. However, with the release of anti-flu medicines and restrictive controls, most tourists heading to or out of China made their trips smoothly, safely and sound. Because of the flue, tours, hotel rooms and flights at a lower price were available to tourists, which was great news to tourists as well as tourism.
3. Hotel Check-out Time Prolonged
Check out before 12 a.m.? NO! Travelers in China DO NOT have to check out before 12 a.m. now. According to the new regulation of hotels, travelers could require prolonging the check-out time and staying in a hotel with no extra charges.
4. Travel Coupon Promotion
Regarding the negative influences of the global economic crisis, people are prone to living a budget life. However, travel companies have tried their hardest to persuade people to travel. Travel coupons gave them the best key to get people to step out for a tour. Tens of thousands of travel coupons, which value at millions of RMB, have been distributed for activating tourism in China.
5. Civil Airlines Reshuffled
Due to the massive global economic crisis, China's civil aviation had been greatly affected. It was rumored that China Eastern would probably incorporate with Shanghai Airlines, forming a new air company to get through the crisis. Some other nation-owned airlines would also take combination as a recipe for self-rescue. China civil aviation was facing a reshuffle, after which lower prices and more quality services would be enjoyed by air travelers.
6. Taiwan Tours Heated up
Since the first China-Taiwan flight launched on August 31st, 2009, Taiwan has soon become one of the hottest destinations for mainland tourists. Sun-moon Lake, A-li Mountain, National Palace Museum and Chiang Kai-shek Memorial Hall are all attractive to people living on the mainland. It is estimated that 600, 000 tourists visited Taiwan in 2009, 2 times more than that in 2008. More and more Chinese would like to take a Taiwan tour.
7. Shanghai Disney Park Approved
Shanghai Disney Park had got the final approval of China's Planning Agency after years' discussion. The park will be the first Disneyland in mainland of China but the sixth in the world. A magic kingdom-style theme park with characteristics, covering 1,000 acres, will be built and operated in 2014 in the Pudong District of Shanghai, which will become another resort for local people and tourists.
8. Sichuan Tourism Recovered
Sichuan's rich scenic and cultural tourism is making a strong comeback after the devastating earthquake of May 2008. Many of Sichuan's main tourist attractions, such as Mt. Emei, Jiuzhaigou Valley, and Leshan Giant Buddha, were unaffected by the earthquake. Other places of interest like Wolong Giant Panda Base were soon restored for visitors. Statistics showed that Sichuan recovered to a normal state as before, even better.
9. High-speed Railways Mushroomed
In 2009, several high-speed railways had been completed and began to deliver passengers at a comparatively low price. The most important one is Wuhan-Guangzhou high-speed rail, the world's longest and fastest high-speed rail. The new rail takes travelers only 8 hours to finish the journey at the price of only 780 RMB (115 USD), which means great pressure on air companies. High-speed rails bring travelers a cheaper, faster and more convenient transfer.
10. National Day Celebration
After successfully holding the 29th Beijing Olympic Games, China celebrated her 60th Birthday, happily and grandly. The military parade featured with various vehicles and arms; the float parade shown by people from all walks of life was much more enjoyable; the evening party was no better than the brilliant Opening Ceremony of the Beijing Olympics. National Day Celebration attracted thousands of tourists at home or from overseas to come to Beijing.
What Our Clients Say
"Great Customized Service", "Trip of A Lifetime", "Exceed All Expectations"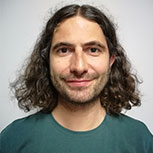 CONTACT A TRAVEL EXPERT
1-to-1 Service | Reply within 24hrs | Expert's Advice
STAY IN TOUCH WITH US
Subscribe to our newsletter so we can provide you with insider travel information, exclusive offers, and discounts.