Dragon Boat Festival Travel Guide
Dragon Boat Festival (Chinese name: Duanwu Festival), also known as the May 5th Festival or Summer Festival, is one of the 4 most significant traditional festivals (Spring Festival, Qingming Festival, Dragon Boat Festival, Mid-Autumn Festival) in China.
The festival always falls on lunar May 5th each year, thus it is often nicknamed Chongwu (Double Five) Festival by local Chinese. To celebrate this festival, the Chinese government made the Dragon Boat Festival a public holiday in 2008; thus people in China have 3 days to enjoy the celebration atmosphere and festival activities prevailing in the country at that moment.


Festival Activities
There are many enjoyable and participable activities at the Dragon Boat Festival. But the majors are listed below:
Dragon Boat Race
Just as the name suggests, the dragon boat race is the No.1 festival activity. It is a big event to watch the race. If you're energetic, you can join them. Before the race, there will be Chinese traditional ceremonies to pray for blessing. Then the race begins. 12 rowers seated in a beautifully-decorated dragon boat row forward together by the order of a drum beater in the fore. It is a game of wisdom, power, and teamwork.
Eating Zong Zi
Zong Zi is a festival food in most China, only available during Dragon Boat Festival. It is a kind of rice ball, stuffed with meat, sesame, peanuts, and chestnuts and wrapped with red leaves. It is really a secret recipe to satisfy the most fastidious eaters. Not to miss!
Herbal Bath and Herb Pouch
Taking an herbal bath on May 5th is very good for your health, especially for the skin. It is said that the bath also could get rid of bad luck and bring good luck. (Notice: if you are skin-sensitive, you'd better consult your doctor before having an herbal bath).
After the herbal bath, people also carry an herbal pouch along with them. It is usually tied to the belt as an indication of God's blessing.
Drinking Wine
Drinking homemade wine is another essential festival activity. It is believed that wine could keep the drinker healthy and keep away from evils.
Hanging Flagleaves
Aged Chinese believe that hanging flag leaves on the door could keep bad spirits and diseases away. Though not scientifically confirmed, it actually makes the air in the room much fragrant. If you're in China, you might have a try just as the Chinese do.


History and Culture of Dragon Boat Festival
The Dragon Boat Festival is believed to have originated in ancient China. There are several legends and historical events regarding with the festival's origin, but the most convincing one is about Qu Yuan (340 - 278 B.C.), a great poet and statesman of the Chu Kingdom during the Warring States period (481 - 221 B.C.)
Qu was a learned and aspiring aristocrat. He did his ultimate to better the King's reign over the kingdom. With his reforms, the Chu Kingdom became a powerful and respected kingdom at that time. However, the reforms offended other aristocrats and they made up bad rumors about the reformer. The King heard the rumors and angrily exiled Qu. Though Qu was is-blamed, he loved his country so much that he still tried to prosper his country. He wrote many famous poems such as Li Sao and others, which unexpectedly earned him a name.
Qu quit his pursuit when the capital of Chu Kingdom was seized up by foreign troops. Feeling shamed and hopeless, he jumped into the roaring Miluo River in Hunan Province, drawing an end to his life.
Local people, having known Qu was a good official and great poet, raced out their fishing boats to save him. They searched the river for 5 days but nothing was found. Then the locals made their favorite food Zong Zi, cast them into the River, and hoped that the fish should eat the Zong Zi instead of the body of Qu Yuan.
All of these were recorded by local scholars and Qu's brilliant poems were sorted out in collections. Moved by Qu Yuan's patriotism and achievement in the poem, later emperors set the May 5th Dragon Boat Festival in memory of the great patriot.
Customize a China Festival Tour to have a memorable Chinese festival experience now!
What Our Clients Say
"Great Customized Service", "Trip of A Lifetime", "Exceed All Expectations"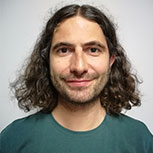 CONTACT A TRAVEL EXPERT
1-to-1 Service | Reply within 24hrs | Expert's Advice
STAY IN TOUCH WITH US
Subscribe to our newsletter so we can provide you with insider travel information, exclusive offers, and discounts.