Recently, an overhanging glass-bottomed platform has opened to the public in Beijing, just 43 miles from Beijing airport, waiting for brave tourists to experience.
The platform is built above 1,300ft at the Stone Forest Valley. This giant structure includes a suspended glass walkway and a 4,467 square foot circular platform, which can ensure tourists to get 360-degree viewing. You can enjoy stunning scenic views of the surrounding valley.
What's more, this platform is the world's longest overhanging glass-bottomed viewing platform. Its shape is just a bit like a "flying saucer".
Because it is made of titanium, the structure is completely safe that you don't have to worry about. However, you still need huge courage to take the first step, while others feel bold enough to do yoga poses on the glass.
When you look down, the mountains are under your feet. The magnificent scenery will absolutely let you marvel at the beauty of China.
Now, it has become the latest attraction to the world, and it is a must-try for those who love the thrill of heights.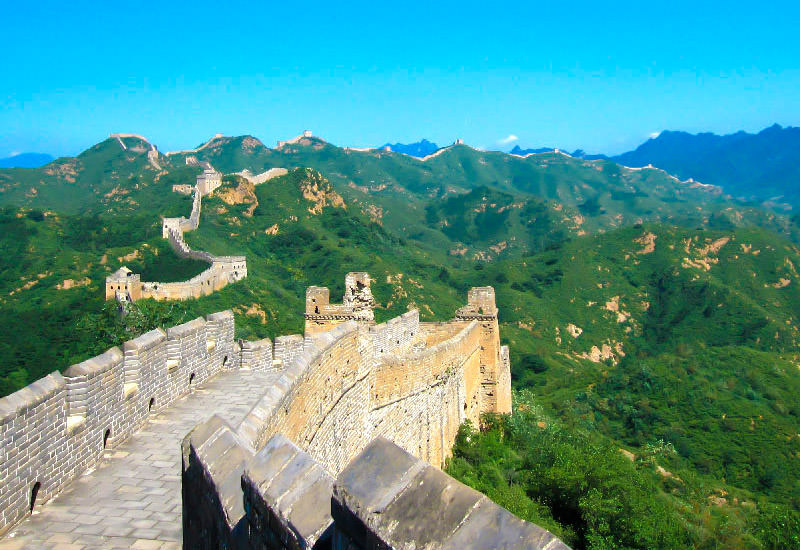 Beijing is also home to the world-famous Great Wall.
"Nowadays, young people put themselves under great stress at work. We may choose to experience some exciting things to relax. And this project will be a great opportunity to make us feel stronger. I strongly recommend this project. I'm sure you will have fun here," said a tourist.
If this project has inspired your interest, and you'd like to add it to your tour in China, we would be happy to fit it into your itinerary. Welcome to write to
and let us design an exciting itinerary exclusively for you.