According to Exit-Entry Administration Division of Guilin Public Security Bureau, Guilin has got approval from Chinese State Council and start to implement 72-hour visa-free transit policy since June 10, 2014, making it the 9th city in mainland China that applies the policy, after Beijing, Shanghai, Xian, Chengdu, Guangzhou, Chongqing, Shenyang and Dalian.
Now, passport holders of 51 countries can enjoy a visa-free stay of up to 72 hours in Guilin when transiting via Guilin Liangjiang International Airport with valid travel documents, onward air ticket to a third-country and relevant note. The policy offers a huge convenience for transit travelers to take advantage of and explore the city known for stunning karst hills and crystal-clear Li River. More details on document requirement and tour ideas for 72-hour visa-free stay.
51 countries in question include: the U.S, the U.K, Australia, Canada, New Zealand, Singapore, Albania, Argentina, Austria, Belgium, Bosnia and Herzegovina, Brazil, Brunei, Bulgaria, Chile, Croatia, Cyprus, Czech Republic, Denmark, Estonia, Finland, France, Germany, Greece, Hungary, Iceland, Italy, Ireland, Japan, Latvia, Lithuania, Luxembourg, Macedonia, Malta, Mexico, Netherlands, Poland, Portugal, Qatar, Montenegro, Romania, Russia, Serbia, Slovakia, Slovenia, Spain, Sweden, Switzerland, the Ukraine and the United Arab Emirates.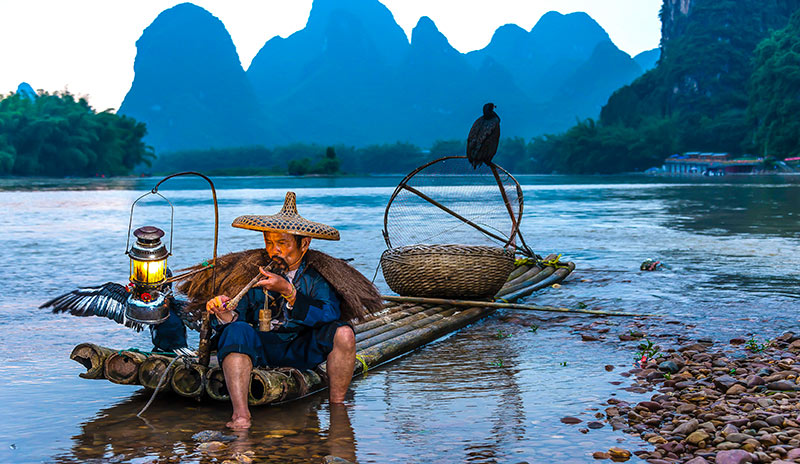 Spend 72 visa-free hours in Guilin with this tour