Hainan Plans the World's Second 7 Star Hotel - Millennium Hotel
Hainan has officially put a 7-star hotel construction plan on agenda, Chinese main media reported yesterday, the world's second 7-star hotel would probably be seen in China in 5 years.
Haikou, the capital of Hainan Province, recently passed a project appraisal of building a 7-star hotel, which is an accessorial project of the Hainan International Conference and ExhibitionCenter program. The 7-star hotel, with the romantic name Qianxi Hotel (MillenniumHotel, which literally means "Millennium Happiness"), would become a new landmark of the biggest city on Hainan Island.
In light of the hotel blueprint, MillenniumHotel would be built on an artificial island in the Haikou Bay of Longhua District, Haikou. A 6-hectare artificial island would be prepared via reclamation advance. Another two 0.6-hectare viewing platforms would be located in the northeast and northwest of the island respectively, linked to the hotel by two59-meter-long and 10-meter-wide trestles. There would be a huge trestle, about300 meters, connecting the hotel with the adjacent land.
The construction of the 7-star hotel will begin in 2012 and finish in 2015, lasting for 3 years. After its completion, the 300-meter-high hotel will have 108 floors, offering 800 luxury guest rooms. Accessorial facilities, such as tax-free shopping malls, entertainment centers, and office buildings, will be added as well in the plan. Some RMB 2.8 billion (USD 412 million) would be invested in the hotel project by both Haikou Municipality and Hainan provincial government.
Hainan MillenniumHotel will probably be the world's second 7-star hotel, after the first one Burj Al Arab Hotel(also called Arab Sail Hotel) in Dubai, United Arab Emirates. The hotel will be the. 1 seven-star hotel in China. One stay in the hotel will bring you top service, and lifetime enjoyment and sweet memories.
Hainan, China's second-largest island, is famous for its attractive tropic scenery and the surrounding golden beaches and blue seas. In recent years effort, Hainan has become one of the heatest tourist destinations in China. Take a nice sunbath, see the mysterious underwater world, swim in the virgin sea, take a romantic sea cruise with your family, drink some tasty beer and take part in the happy beach party in the evening, everything here makes a perfect place for tourists to skip from the fast, busy temporal world. Take a custom Hainan tour, you could realize a fantastic vacation just like the one in your dreams.
What Our Clients Say
"Great Customized Service", "Trip of A Lifetime", "Exceed All Expectations"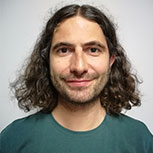 CONTACT A TRAVEL EXPERT
1-to-1 Service | Reply within 24hrs | Expert's Advice
STAY IN TOUCH WITH US
Subscribe to our newsletter so we can provide you with insider travel information, exclusive offers, and discounts.