History of Qingming Festival & Hanshi Festival
Talking about Qingming Festival in China, you will surely be informed by another festival, Hanshi Festival (Cold Meal Festival). To some extent, Qingming Festival originated from the HanshiFestival.


Usually falling on April 4th, the day before Qingming Festival, Hanshi Festival is also a day for commemorating, not the ancestors, but a person named Jie Zitui. Jie Zitui was a famous statesman and a faithful follower of Chong'er (the later Duke Wen) in Jin State (739 - 403 B.C.) during the Spring and Autumn Period (722 - 481 B.C.) in China. At that moment, Jin State was messed up by a series of murders concerning to throne succeeding. Chong'er was forced to flee to other states to avoid being assassinated because he was one of the state rulers' sons and a possible heir to the throne.


In the next 19 years, Jie Zitui followed Chong'er and fled hither and thither, doing whatever he could to support and protect him. Once upon a time, Chong'er was very starving, nearly to death, and then Jie Zitui magically got him some meat soup, which saved the upcoming Duke's life. Chong'er wondered where and how Jie got the soup and it turned out that Jie had cut a slice of muscles from his own thigh to make the soup. Chong'er was so moved and promised to reward him later. However, Jie was not the person to do this for rewards. Instead, he wanted to help Chong'er return to Jin State and take the power, and brought his country fellows happy lives and the State prosperity.


Finally, Chong'er took the throne and became Duke Wen of the Jin State; however, Jie resigned and stayed away from him. Duke Wen rewarded everyone who assisted him during his exile except Jie Zitui, for some reason he forgot. When someone reminded him of the life-saving soup, Duke Wen recalled Jie Zitui, felt so regretful to Jie and wanted to compensate the loyal follower. To his disappointment, he was told that Jie had moved out of the town into a remote mountain with his mother.


In order to find Jie, the Duke ordered hundreds of soldiers to search the mountain but found nothing. Then, one of Duke Wen officials suggested that if Wen set fires to the mountain in three directions at the same time, Jie Zitui would be forced out of the mountain from the only direction that left. Duke Wen took the advice and burned the trees and grass. After 3 days' burning, the fire was finally out, not getting Jie out of the mountain as expected. Jie Zitui and his mother were found dead with a note in a hole beside them. The note wrote Jie followed DukeWen to pursue a better life for the people and a stronger State of Jin, not for the treasures or something, and he hopes Duke Wen should become a good ruler and bring prosperity to his people and state. Duke Wen was so remorseful and sad about Jie's death that he ordered three days without fire in his state to honor Jie. The place where Jie died was also renamed Jiexiu County, meaning a place in which Jie Zituirested forever.


From then on, people like to worship Jie for his loyalty on his death day, which was just before the Qingming Festival. Because Jie was burned to death and people were not willing to cook food on that day and would rather eat cold food. That day is called Hanshi Day or Hanshi Festival.


After thousands of years, Chinese people combine Hanshi Festival with Qingming Festival and the two festivals are celebrated together in many places on April 4, 5, or 6. So the legend of Jie Zitui was also esteemed as the history of the Qingming Festival. Nowadays, it is a little bit difficult to tell Hanshi Festival from Qingming Festival. No matter how the two festivals may vary, the brilliant festival cultures and history have become invaluable treasures for the Chinese.

Further Reading:
Qingming Festival (Tomb-sweeping Day), a Festival for the Ancestors
What Our Clients Say
"Great Customized Service", "Trip of A Lifetime", "Exceed All Expectations"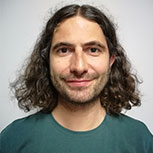 CONTACT A TRAVEL EXPERT
1-to-1 Service | Reply within 24hrs | Expert's Advice
STAY IN TOUCH WITH US
Subscribe to our newsletter so we can provide you with insider travel information, exclusive offers, and discounts.