Iceland Volcano Eruption Disrupted European Flights
An Icelandic volcano has erupted fiercely since midnight of April 15, 2010, which had brought chaos to European air traffic for almost 5 days. But now some European air companies are testing the aviation conditions and trying to recover some flights because the smoke and ash sprouted from the Icelandic volcano had decreased much.
The eruption occurred near Eyjafjallajokull Glacier, about 75 miles southeast of the capital, Reykjavik, after midnight. Blasts of lava shot out of the volcano, steam and ash clouds rocketed to the thousands-meter-high sky; small tremors rocked the neighboring areas. Fortunately, some 500 local residents and tourists had been safely evacuated in advance. It is said that this is the first eruption of the Eyjafjallajokull volcano since 1821 but the fifth largest eruption in the history of Iceland.
To the east of the volcano, thousands of hectares of land are covered by a thick layer of ash while a cloud blotted out the sun in some areas along the southern coast of Iceland, local media reported.
Air travel in Europe had been disrupted for a while by the cloud of ash from the eruption, especially in northern Europe. All flights heading to or out of Iceland had been canceled in the past two days. Some flights to adjacent countries such as England, France and Netherland grounded, and some diverted to the nearest airport to avoid the volcanic cloud.
At present, with the decrease of the volcanic ash and cloud, several European airline corporations were testing the aviation conditions and launching some trial flights, which had been reported very successful. It is estimated by some aerial experts that more airlines will be recovered tomorrow and European air traffic will return to normal in the near future.
Travelers who are planning to take flights to or out of Europe should pay attention to the news reports in the destination and the airline announcement. If you are traveling to China Odyssey Tours, you can ask your travel consultant for more details. Of course, China Odyssey Tours will continuously focus on the latest news of Iceland's Volcano Eruption.
What Our Clients Say
"Great Customized Service", "Trip of A Lifetime", "Exceed All Expectations"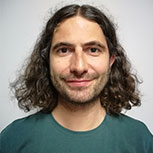 CONTACT A TRAVEL EXPERT
1-to-1 Service | Reply within 24hrs | Expert's Advice
STAY IN TOUCH WITH US
Subscribe to our newsletter so we can provide you with insider travel information, exclusive offers, and discounts.