Good news! China Odyssey Tours newly launches a wonderful Great Wall Hiking Tour from Jiankou to Mutianyu section to cater for the needs of tourists.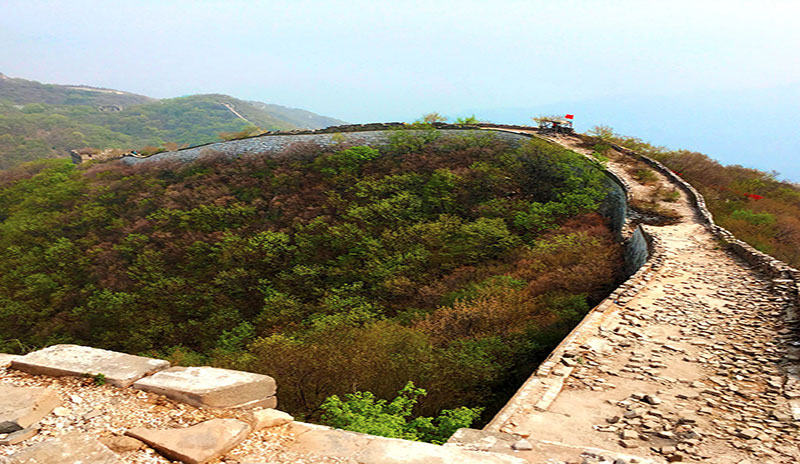 The broken, age-old, simple but solid bricks show the unyielding character of the Great Wall
The carefully designed hiking tour need not too much effort, as the downhill path is longer than the uphill path. So, it is suitable for most travelers, from children over 8 to adults around 50. In this itinerary, visitors can see the most primitive Great Wall which hasn't been restored and explored. The broken, age-old, simple but solid bricks stretching long among steep mountains show a desolate and natural beauty and the unyielding character of the Great Wall.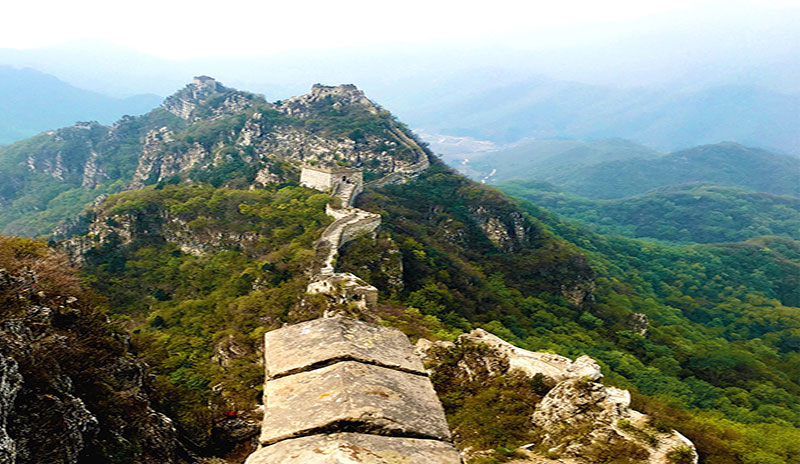 Zhenbeilou Tower is the first highlight. Looking westward from here is a rather good point to view the most beautiful scenery of Jiankou Great Wall.
The Jiankou Great Wall is about 90 kilometers (55 miles) northeast of the center of Beijing. Located on perilous peaks and precipices among undulating mountains, it is an amazing place to appreciate the majesty of the Great Wall. The whole section twists and turns like a "W", which is like a fully-bent bow with arrow nock, and so is named Jiankou (Arrow Nock). As one of the most precipitous section of Great Wall of Ming dynasty, it gradually becomes the hotspot for photography and popular with hikers. It receives high praise from those who have ever been there, but still few people visit there. So no large crowd there, just discerning visitors!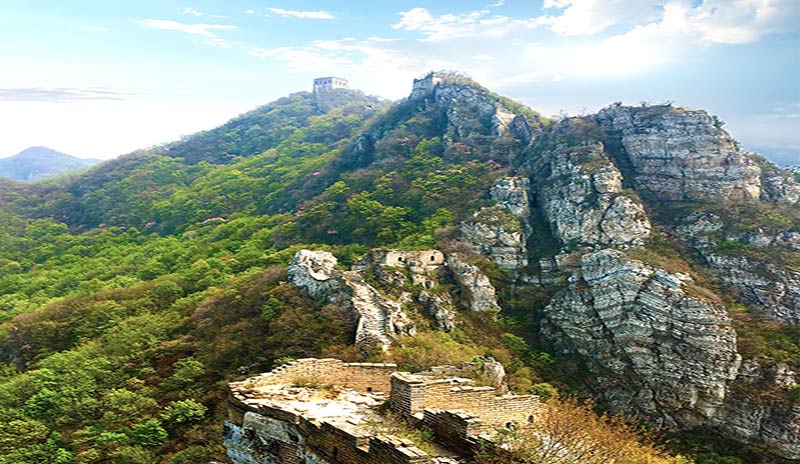 Appreciate the awe-inspiring unrestored Great Wall!
The best months to visit the Jiankou Great wall are June to October when the weather is rather good and surrounding plants are green and lush. Hiking the Jiankou Great Wall is really a can-not-be-missed chance to have a memorable hiking experience in the magnificent Great Wall.
Besides the Great Wall, the Forbidden City, Temple of Heaven, etc. are also must-see attractions in Beijing. And if you want to experience the daily life of local citizens, the hutongs are the best places. Since Beijing has so many places to explore, a tailor-made trip is considered as the best way to learn the complete Beijing culture.