When Lantern Festival Encounters Western Valentine's Day in China
"When the romantic Valentine's Day encounters the traditional Lantern Festival, how would you celebrate?" This year, the Western Valentine's Day, on February 14, happens to be the Lantern Festival, which falls on the 15th day of the first month of the Chinese lunar calendar.
It's a rare and interesting case that a traditional Chinese festival falls on the same day as a widely-accepted western festival. People found that the Lantern Festival coincides with Valentine's Day every 19 years. The last time when Lantern Festival coincided with Valentine's Day was in 1995 when western Valentine's Day is not as popular as it is today. But in the past two decades, things have changed. Western festivals including Valentine's Day are becoming popular among young Chinese people. Thus, a great many young boys are now finding themselves in a dilemma: taking a rose to meet girlfriends, or eating Yuanxiao dumping at home with parents on the day? It's a hard choice. Some netizens are joking that the difficulty is as much as answering the old question "When your mother and wife are both drowned, whom will you save first?"
Experts suggest that, for couples in a stable and long relationship, they should celebrate Valentine's Day beforehand and spend the day with family. Every day could be Valentine's Day. But opportunities to spend with parents get fewer with age so they should give more time to parents. While for those who start a love not long ago, can hold on to the chance to strengthen their relationship with their beloved ones but should communicate with parents beforehand.

Extensive Reading:
Lantern Festival, a truly romantic day
The Lantern Festival, which marks the last day of the lunar Chinese New Year, is conventionally regarded as a time for family gatherings. However, people who dig into the origin of the Lantern Festival will find that it was a truly romantic festival just like Valentine's Day in ancient times, although the Qixi Festival (falls on the seventh day of the 7th month on the Chinese calendar) is more widely regarded as the traditional Chinese Valentine's Day. Many legendary love stories start with an encounter on Lantern Festival Day. Ancient Chinese girls grew up at home and hardly had a chance to go outside to meet people. But Lantern Festival offers a good chance for young boys and girls to meet and communicate with each other. Girls were allowed to go outside at night to see lantern displays on streets and thus had the chance to meet young men. The famous Chinese poet Ouyang Xiu wrote in his poem Tune of Hawthorn:
At the Lantern Festival last year,
Lit brightly as the day was the flower fair.
Atop the willow tree hang the moon,
My date came in the evening soon.
It's the same Festival this year,
The moon and the lanterns are still there.
But this year my love was gone,
With tears soaking my sleeves, I'm forlorn.


Colorful Celebrations
The Lantern Festival is not all about romance. Lantern displays, guessing lantern riddles, lion and dragon dances, eating Yuanxiao dumplings, acrobatic performances and fireworks are also features of this special day. If you're traveling in China during the festival, do not miss the chance to watch the lanterns on the streets, especially in the evening. Also, if you're traveling with your beloved one, try the sweet Yuanxiao dumplings. Yuanxiao with chocolate or rose fillings can also be found.
What Our Clients Say
"Great Customized Service", "Trip of A Lifetime", "Exceed All Expectations"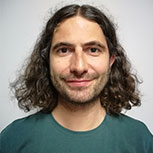 CONTACT A TRAVEL EXPERT
1-to-1 Service | Reply within 24hrs | Expert's Advice
SUBSCRIBE TO WIN A FREE TOUR
Subscribe to our newsletter for a chance to win a free 7-day Peru tour! And more insider travel news, exclusive offers, and inspiration will be sent straight to your inbox.