As a rising travel brand deeply rooted in the belief of offering premium tour service, we proudly announced our fourth consecutive TripAdvisor Certificate of Excellence, which recognizes that Odynovo has been in the top-performing 10% of all travel business on TripAdvisor in 2015. It also acknowledges our consistently high ratings from world travelers.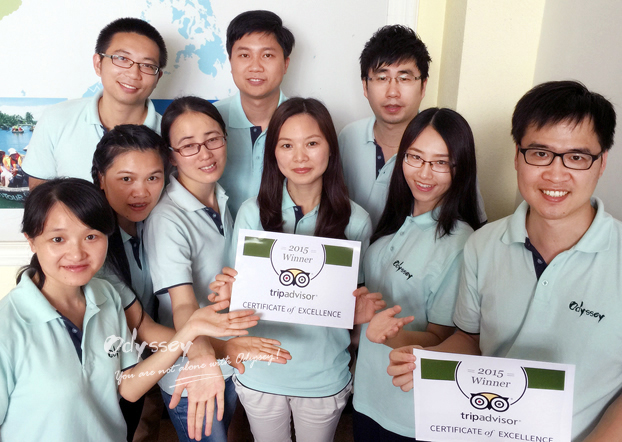 We are super proud to have earned the travel Oscar, so why don't take a selfie!

"We would like to thank all of Odynovo guests who took the time to write a review, which helps drive improvement to our service standard and gives us the ability to shine," said Lois Li, Marketing Manager at Odynovo Tours. "This is another milestone in our career and a true source of pride for the entire Odynovo team. Since 2012, when TripAdvisor started honoring top business with the award, we have been sparing no efforts to earn it. 2015 is the fourth consecutive year that we get recognized again, by both TripAdvisor and travelers who work with us to make their dream trip happen."

TripAdvisor stands as the world's largest travel site that offers trusted advice from real travelers. According to it, a proprietary algorithm has been being applied to select award winners that consider quality, quantity, and promptness of opinions spoken out by guests on the site over a 12 months period as well as business' tenure and popularity ranking on TripAdvisor. That is to say, to qualify for this prestigious award, Odynovo must maintain an overall customer satisfaction rating higher than four out of five, have a certain quantity of constant reviews and have been on the TripAdvisor's listing for at least a year - and we glad we did!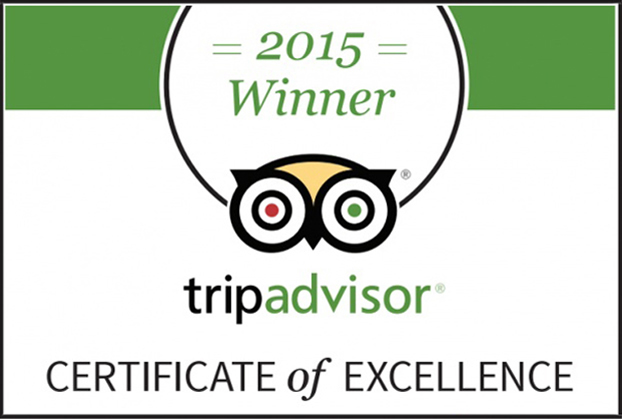 The 2015 TripAdvisor Certificate of Excellence
One recent Odynovo guest aph1985 offered this review: "We were initially attracted to this group through the positive reviews on Tripadvisor and I have to say that they didn't disappoint. The communication with the head office was great. If you want a tailored tour to suit your needs and not have to worry about anything, then book through Odynovo. Thoroughly recommend."
Additional details about the award have been added to Odynovo's TripAdvisor pages, which makes it easier for travelers to spot the best tour operator and learn more about the importance of Certificate of Excellence.

A screenshot of one of Odynovo's TripAdvisor pages. A medal is attached next to the award.
We could not have done this without our fantastic customers, great supporters! You've helped make Odynovo "Best" of the best.
Want to get a lifetime experience just as many Odynovo guests got? Write to us at
for premium custom tours to Asia, Egypt, UK, and cruise & vacation packages!
From the entire team at Odynovo