Having been taking private tours to China, Indochina region and South Asia for past ten years, now we are going further, plus a few hand-pick world holiday choices: Egypt, Japan, Korea and the United Kingdom, Royal Caribbean Cruises, Club Med all-inclusive holiday and Banyan Tree Hotels & Resorts stay! A new sister brand My Odyssey Tours (rebranded as Odynovo in 2018) is established to create more travel options beyond the existing ones.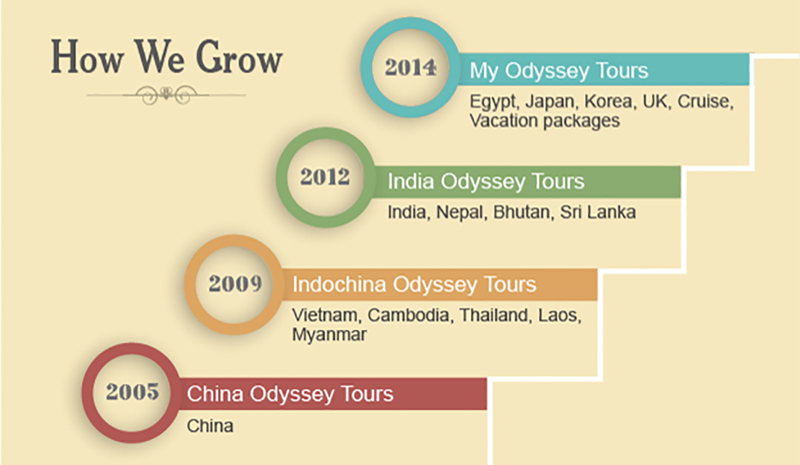 Michael Zhou, President of Odynovo, shared the basis of the spanning action."Our customers were talking about places they want to visit, so we listened and considered the rewarding sites in Egypt, the UK, Japan, and Korea. The same level of service and local access will be provided like before and always. My Odyssey Tours will take care of everything so our guests can enjoy their seamless adventures with us.
"We are honored to have been the first-class agent of Royal Caribbean Cruise and authorized the agent of both Club Med and Banyan Tree. The perks are we have an advantage of providing good prices along with free 1-on-1 consultancy." Michael added.
From 2015 and after, travelers can enjoy the four new destinations, world-class cruises, and vacations that embody our slogan "You're not alone with Odynovo" again: the utmost in diversity, comfort, and a lifetime experience.
Go to www.myodysseytours.com to find out what excites you or drop a line to your previous travel consultant for details. We look forward to being your host and traveling with you in the very near future.