Shanghai Expo Tips & Faqs, Shanghai World Expo Travel Guide
1. When the Shanghai Expo will be held?
2010 Shanghai World Expo will be held from May 1st to October 31st, 2010 in Pudong District, Shanghai.
2. What is the open time of the Expo Park?
The Expo Park open time is 09:30 -- 22:30 every day during the Expo period.
3. What types of Shanghai Expo tickets are there?
Expo Tickets could be divided into two categories, Individual Tickets, and Group Tickets.
Individual Tickets could be subdivided into 7 kinds of tickets: Peak Day single day admission, Peak Day special admission, Standard Day single day admission, Standard Day special admission, 3-day admission, 7-day admission and evening admission.
Group Tickets could be further classified into 2 kinds: Group Admission & Student Group Admission.
4. What are Peak Day and Standard Day?
Peak Day refers to China Labor's Day (May 1st-3rd, 2010), National Day (October 1st - 7th, 2010) and Expo Ending Week (October 25th - 31st, 2010), totally 17 days.
Standard Day refers to all visiting days (167 days in total) except for Peak Days during the Expo.
5. What are Peak Day tickets?
Peak Day tickets are designed to control visitor flow on predicted peak days of the Expo by designating dates, limiting volume and increasing prices. They are further classified as Single Day Admission and Special Admission.
6. Are the visiting dates printed on all the tickets?
No. Visiting dates will be only printed on the Peak Day tickets.
7. What if I did not visit the Expo on the appointed date via my Peak Day tickets?
If you didn't visit the Expo on the dates printed on the Peak Day tickets, you still can visit the Expo Park with your tickets during the Standard Day period.
8. Who can buy Special Admission tickets?
The following people with valid identifications can buy Special Admission tickets: 1. the disabled; 2. people born in or before 1950; 3. students with valid IDs; 4. children above 1.2m; 5. Chinese military personnel on active duty.
Notice: Valid IDs are required upon ticket purchase and entry; one ticket per person, valid for one entry on the day of admission.
9. Who is free of charge to get in the Expo Park?
Child, whose height is less than 1.2 meters, is free of charge to get in the Expo Park with adults' accompany.
10. Should I make reservations to the pavilion that I gonna visit?
It depends. You must make reservations in advance if you are going to China Pavilion and the 5 Theme Pavilions, including Urbanian Pavilion, Urban Planet Pavilion, Pavilion of City Being, Pavilion of Urban Civilization and Pavilion of the Future. Except for the above 6 pavilions, you could explore other pavilions without reserving ahead of time.
11. Can I enter the Expo Park several times a day via a 3-day ticket or a 7-day ticket?
No. You can choose 3 days or 7 days (Not the Peak Day period) to go to the Expo, only one entry a day.
12. Could 3-day or 7-day tickets only be used by the purchaser?
No. Ticket purchasers or other people can enter the Expo Park via 3-day or 7-day tickets. But 3-day tickets allow for 3 entries in 3 days (Not the Peak Day) in total, 7-day tickets for 7 entries in 7 days (Not the Peak Day).
13. Could Evening Admission Tickets be booked in advance?
No. To control the number of visitors, Evening Admission Tickets are only available at the Booking Office of Shanghai World Expo Park from 16:00 to 20:00, at the price of RMB 90. Visitors with Evening Admission Tickets could only enter the Park after 17:00 every day. The other 6 kinds of Individual Tickets could be booked in advance via designated Expo ticket-selling outlets.
14. Are there family tickets for the Shanghai Expo?
No. There are no family tickets for the Expo.
15. Why Shanghai World Expo don't adopt named ticketing system and get the visitors' names printed on the tickets?
It is estimated that about 70 million visitors will go to the Shanghai World Expo. In order to ease the ticket-booking procedure, Shanghai World Expo Committee decides not to adopt the real-name ticketing system.
16. Can a ticket-holder visit all the pavilions in the Expo Park?
Yes. According to the Conventions of World Expo, ticket-holders can visit all the pavilions in the Expo Park, except for some special arrangements made by the Expo organizers.
17. Can visitors enter the Expo several times in one day via single-day tickets?
No. One visitor can only enter the Expo for one time in one day via a single-day ticket.
18. Is the lunch covered in the Expo ticket?
No. Meals inside the Expo Park require extra charges.
19. Can people buy Group Tickets by themselves?
Group tickets are designed to encourage organized visits and balance visitor flow. The tickets are not available for individuals. Group Tickets could be booked through travel agencies appointed by the Expo Organizing Committee; Student Group Tickets could be purchased through appointed travel agencies or educational institutes or organizations.
20. How could foreign visitors book Shanghai Expo tickets?
Expo tickets are also available for overseas purchasers through channels appointed by the Expo Bureau in different countries and regions across the world. For more details, you could visit the official website of the 2010 Shanghai World Expo: http://en.expo2010.cn.
21. Could the Expo tickets be refunded or exchanged?
Expo tickets will not be refunded or exchanged once they are purchased. Visitors should read the Expo ticket instruction carefully before buying.
22. What I can do if I lost my ticket?
The only thing you could do is to buy another ticket. There is no refunding or compensation for your lost ticket. So you should take good care of your ticket after your purchasing.
23. Are there any special regulations about hotel accommodation during the Expo Period?
Yes. In accordance with a newly-enacted hotel regulation, hotel guests are required to take their luggage out of the hotel after they check out during the Expo period in Shanghai.
24. Are there restaurants inside the Park?
Yes. There are many restaurants and shops that scatter in the Park, providing Chinese food, fast food and international cuisine such as Western-style cuisine, Japanese cuisine, Indian cuisine and cuisine for Muslims, etc. Kinds of delicious Chinese local snacks are also available in the park.
Visiting Tips
1. Visitors should take valid IDs or passports along with them because valid IDs are required upon the entries.
2. Visitors will have to get off the tour bus at an appointed parking area and walk to the Expo Gate. Electric cars are limited and only available to VIP visitors. The Park covers an area of 5 square kilometers and every day about 400, 000 visitors will enter the Park.
3. Seven water-way entrances will be opened for visitors' admission. Beside the Expo gate on land, visitors also can enter the Expo Park via water-way by taking the Expo ferries.
4. Visitors are forbidden to bring bottled beverages into the Park.
5. There will be no Individual Tickets available at the Book Offices of the Expo Park on Peak Days.
6. Folding chairs or seats are really very helpful when visitors are waiting for entry and special entertaining items, such as MP3, newspapers, magazines, and game consoles are good "weapons" to kill the boring waiting time.
7. There are Chinese-English Expo maps available at Information Desks inside the Park and the maps are free.

8. There are Direction Boards written in English and Chinese all over the Park and the staff in each pavilion could introduce the pavilion in English, Chinese and their native language. Thus, it is easy for foreign visitors to enjoy their touring.
9. The 3 Days Admission tickets are not available presently due to a temporary reservation suspension, and the restart selling has not been announced yet. While the other types of tickets could be purchased and booked via normal means.
Keep Reading:
1. 2010 Shanghai World Expo Ticket Information (Ticket types, pricing, and regulations)
For more information, you could visit the 2010 Shanghai World Expo Office Website.
What Our Clients Say
"Great Customized Service", "Trip of A Lifetime", "Exceed All Expectations"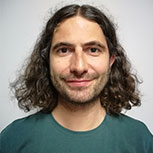 CONTACT A TRAVEL EXPERT
1-to-1 Service | Reply within 24hrs | Expert's Advice
STAY IN TOUCH WITH US
Subscribe to our newsletter so we can provide you with insider travel information, exclusive offers, and discounts.