Twin female giant pandas arrived in Shanghai Zoo by flight from Chengdu on April 24, 2014, and will meet visitors there from 1st May after about a week for adapting to the new environment.
The giant panda is unique to China and native to south-central China
Born on August 9, 2011, these two-year-old pandas, Shuangxin and Shuangxi, came from Chengdu Research Base of Giant Panda Breeding. The elder sister Shuangxin is good-natured, while Shuangxi, known as "big boss", is tender and likes climbing trees. Both of them are very popular.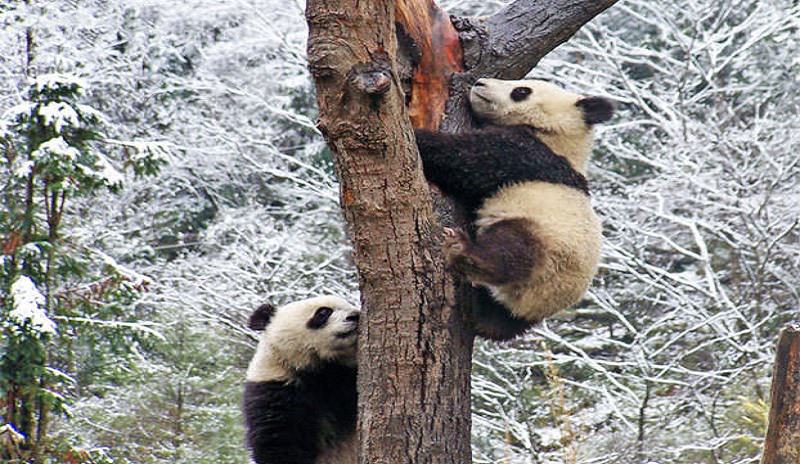 Two giant pandas are climbing a tree
Shanghai Zoo, located at No.2831 Hongqiao Road, Changning District, Shanghai, has made relevant preparation beforehand for the pair of pandas, such as cleaning their room, preparing foods like bamboo, sugar cane, and fruits, as well as a swing for entertainment.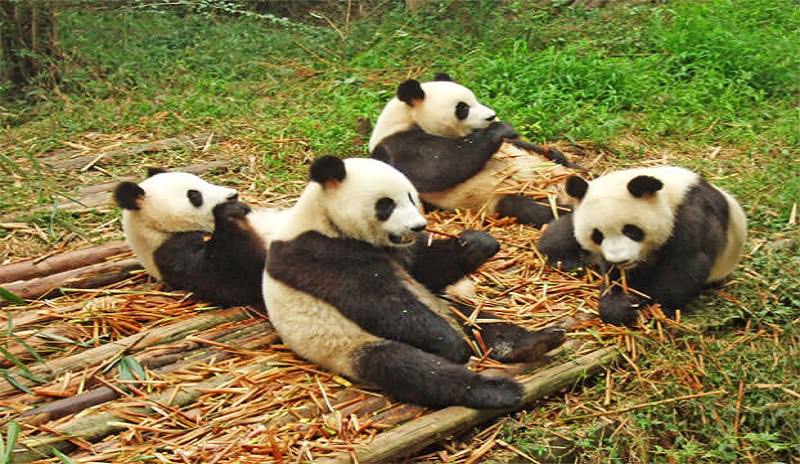 Giant pandas are enjoying bamboo shoots, their favorite food.