Shaolin Temple and Mt. Danxiashan Bids for World Heritage
Shaolin Temple and Mt. Danxiashan's bidding for World Heritage are being reviewed by the 34th World Heritage Conference, which started on July 25th, 2010, in Brasilia, the capital of Brazil. The 10-day conference would proceed with the session of discussing 32 candidate sites and announcing the new members of the World Heritage. Amongst the applying lists are Mt.Danxiashan and Shaolin Temple.
Shaolin Temple, the Chinese best-loved Buddhist temple, took its strides for the second time toward the World Cultural Heritage. Unlike its first race, Shaolin Temple launched the application jointly with several places of interest in the historic Mt. Songshan in Dengfeng City, Henan Province in Central China. The official name for the biding was not Shaolin Temple, but Tian Di Zhi Zhong (literally means Center of the World) Historical Architecture Group.
Shaolin Temple, or Temple of Shaolin, was first built in 495 of the Beiwei Dynasty (North Wei Dynasty, 386 - 577 AD) and had its heyday in Tang Dynasty (618 - 907 AD). However, Shaolin Temple was laid to waste several times during devastating wars in the following dynasties. Fortunately, the temple was reconstructed by pious monks that survived, which was said to be the magic reviving power of Buddha.
Nowadays, Shaolin Temple enjoys an unrivaled reputation in China and other parts of the world, not only as the sacred Mecca to Buddhists but also as the cradle of Chinese Kungfu. The popular Hollywood action actor JetLee (Chinese name, Li Lianjie) was rumored to learn his thrilling kungfu in this age-old temple. And his movie Sholin Temple had brought and addicted tens of thousands of kungfu fans to this mysterious martial art in Shaolin.
With thousands of enthusiastic global supporters and the strong approval of the Chinese government, Shaolin Temple was likely to pass the discussion and enrolled the world heritage list this time.
Mt. Danxiashan, or Danxia Shan, entitled with the formal candidate name "Danxia Landform of China", underwent a package bidding for World Natural Heritage with other 4 famous mountains in Southeastern China, which shared the common characteristics of the outstanding Danxia Landform. The other 4 mountains included Mountain Longhushan (Jiangxi Province), Mountain Langshan (Hunan Province), Mountain Training and Guanzhoushan (Fujian Province), Fangyan and Mountain Jianglangshan (Zhejiang Province).
Danxia landform, a geomorphologic term coined by Chinese geologists, is noted for the unique landform consisting of a red bed characterized by steep cliffs. Mt.Danxiashan, located in Guangdong Province, is the first-discovered mountain with a Danxia landform that has been well protected and developed in China. Locals, together with travelers, flock to Mt. Danxiashan on weekends for ideal city skips, or on summer days for killing the unbearable summer heat.
Sincerely hope Shaolin Temple and Mount Danxiashan could make it, not because they were Chinese candidates, but for the reason, the two attractions are really global valueless gems to see, appreciate and protect.
Related Tours
14 Days China Ancient Capital Discovery Tour with Kung Fu
What Our Clients Say
"Great Customized Service", "Trip of A Lifetime", "Exceed All Expectations"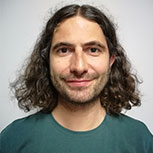 CONTACT A TRAVEL EXPERT
1-to-1 Service | Reply within 24hrs | Expert's Advice
STAY IN TOUCH WITH US
Subscribe to our newsletter so we can provide you with insider travel information, exclusive offers, and discounts.