Typhoon Megi Marches to South China, Useful Tips Provided in Advance
Typhoon Megi Marches to South China
After striking the Philippines, Super Typhoon Megi is whirling on the South China Sea at present and will probably pass between Hainan and Hong Kong islands and make landfall in Guangdong Province in South China around October 23, 2010, reported China Meteorological Center.
The Center has also raised the Emergency Response level to Level 2, the second highest level, which means intensified influence such as torrential rains, flooding, and landslides Typhoon Megi might bring.
South China provinces are racing against time to brace themselves up before the typhoon's arrival. Guangdong Province has ordered all fishing ships to return to harbor before the midnight on October 20, and its provincial capital Guangzhou City has taken precautions to ensure the safety of venues of the upcoming 16th Asian Games. Haikou City, the capital of Hainan Province, has increased the supply of food, vegetables, and bottled water in the supermarket for citizens to buy and store some. Fujian provincial government also issues a special notice to remind travelers of Typhoon Megi. Guangxi Autonomous Region is devoted to dredging pipings & rivers and evacuating people from low lands which could be flooded.
Flood control and drought relief headquarter in the four provinces have well prepared and now is ready to launch any rescue and relief operations whenever needed.
Tourists should double-check local weather conditions if you are in or heading to the above regions. Contact your agency if you need any assistance; otherwise, call the emergency number 119 to get help from the police if it is most urgent.
Typhoon Tips
If you're planning to a region where a typhoon might strike, you should keep an eye on the local weather reports and detail your travel plan carefully. If you are traveling in the area, you'd better stay in the house for safety.
Before the arrival of the typhoon, you should check your balcony and move the light-weight items such as potted plants inside the house, close all the windows and doors, park your vehicle in your garage instead of on the road, and buy some candles, food and water in case of power failure and cutting of tap water.
When the typhoon approaches, it is much safer to stay at home. If there are lightning and thunder, you should turn off your digital products (TV, radio, etc.) and keep away from windows and metal pipelines.
If you come across a typhoon outdoors, keep calm and find a stable building as a shelter. Don't stand under a big tree or near a pole.
Useful Emergency Number
110 (Call for Police); 120 (Call for Hospitals); 119 (Call for Firefighters and Emergency Help)
What Our Clients Say
"Great Customized Service", "Trip of A Lifetime", "Exceed All Expectations"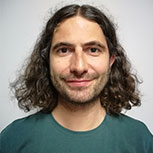 CONTACT A TRAVEL EXPERT
1-to-1 Service | Reply within 24hrs | Expert's Advice
STAY IN TOUCH WITH US
Subscribe to our newsletter so we can provide you with insider travel information, exclusive offers, and discounts.