Hangzhou's West Lake Named UNESCO World Heritage Site
After a 12-year wait, Hangzhou's West Lake has finally made the list of World Heritage Sites. UNESCO recognized the West Lake as a classic landscape reflecting traditional Chinese aesthetics.
The West Lake of Hangzhou in East China has been named a World Heritage site. The 35th UNESCO World Heritage Committee made the unanimous decision on Friday to approve the area, bringing to an end the long application process, which began in 1999. This is China's 41st World Heritage Site and the 29th Cultural Heritage Site. As part of the recognition process, Chinese officials have made 6 promises to preserve the authenticity, integrity and outstanding universal value of the West Lake.
Wang Guoping, Director, of West Lake Heritage Committee, said, We will not change our objective of returning the lake to people; we will not increase ticket prices, or charge for gallery entries; we will not sell any land that belongs to the heritage site, nor will we damage any cultural relics, or use any as public resources. I believe people in Hangzhou are certain to keep these promises.
Francesco Bandarin, the director of the WHC, encouraged the ongoing protection of the heritage site. Francesco Bandarin said the city of Hangzhou has already realized the importance of protecting the West Lake; it has also protected the environment well. This effort needs to be continued, and we will continue the protection work together with you.
The West Lake landscape was initially developed in the 9th century during the Tang Dynasty. Now, after 12 centuries, it has finally become a treasure for the whole world. For a nation that recognizes 12 as a cycle of heaven and earth, maybe it's appropriate after all that the nation waited 12 years for the West Lake to get the recognition it deserves.
What Our Clients Say
"Great Customized Service", "Trip of A Lifetime", "Exceed All Expectations"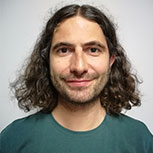 CONTACT A TRAVEL EXPERT
1-to-1 Service | Reply within 24hrs | Expert's Advice
STAY IN TOUCH WITH US
Subscribe to our newsletter so we can provide you with insider travel information, exclusive offers, and discounts.