As the summer holiday is coming, Yangzi Explorer is offering exciting summer deals featuring kid-friendly Summer River Camp and discount especially for the family.
Summer River Camp - a widely popular onboard program among parents and children. Through specially organized activities such as Cooking Lesson with Executive Chef, Mask Painting, East Meets West Language & Cultural Exchange and many other exciting, kids will make friends with Chinese kids and learn about Chinese culture. Each kid will receive a Yangzi Explorer Summer River Camp Logo T-shirt and a Certificate as souvenirs.
Available Cruise Date:
Yichang - Chongqing: July 6, 27; August 3, 17;
Chongqing - Yichang: July 24; August 7, 21.
Family Discounts can be enjoyed from one of:
A. A kid under the age of 12 can stays free when sharing the same cabin with two full paying adults unless requiring an extra bed.
B. For the kid at the age of 12-18, only 75% of the fee is charged for a bed when traveling with two adults.
C. Getting a room (including breakfast) in InterContinental Chongqing only needs RMB 199 per person for two adults. A child stays free when sharing the same room (with no extra bed) with two adults.
Available Cruise Date: June 1 - September 4
Joining in the exciting activities on board, while appreciating the stunning sceneries of Yangtze River, is really an unforgettable experience for both kids and adults. Grasp this excellent opportunity to have a sweet holiday this summer.
For more family holiday idea, you can have a look at our handpicked family tour packages.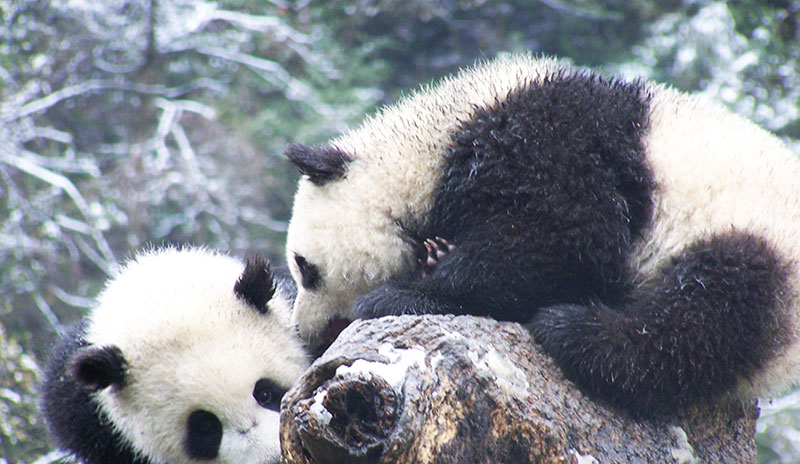 Have a close look with the animal.