The Qiao Family's Mansion locates in the beautiful and productive Jinzhong Basin in Shanxi province. It belongs to the village called Qiaojiabao, in Qi County. It is only 50 kilometers away from the capital Taiyuan. So it has convenient traffic conditions. Pingyao ancient town is one of the best-preserved ancient towns in China. And Qiao Family's Mansion is one of the most famous sights in Pingyao Ancient Town.
The Qiao Family's Mansion was first built in the Qing Dynasty when Emperor Qianlong was in power. Later, during the period when Emperor Tongzhi and Guangxu were in power, the Qiao Family's Mansion had been fixed many times. Stepping across two centuries, it still keeps the former architectural pattern. The Qiao Family's Mansion covers an area of 8724.8 square meters. It consists of 6 grand courtyards and 19 small courtyards. There are 313 rooms in Qiao Family's Mansion. Getting an overlook of the Qiao Family's Mansion is an amazing visual appreciation.
Overall, the Qiao Family's Mansion has an architectural shape of double happiness. The whole construction is like a castle. There is a 10-meter-tall brick wall all around the Mansion. One courtyard is connected with another courtyard, and one room is connected with another room. The eaves of different shapes are placed closely side by side, row upon row. There is a straight corridor that separates the 6 courtyards into two sides. There is another courtyard in a courtyard. And there is another garden in a courtyard. There are all kinds of courtyards such as quadrangles and eccentric gardens. The doors and windows, the eaves, the stair stones, the railings, and so on, are exquisite workmanship with an original design. There are a lot of sculptures everywhere, including wood sculptures, spine sculptures, railing sculptures, and so forth. The subject matters are mostly the characters in literary works, the flowers and birds, musical instruments, chess, painting and calligraphy, and so on. All the designs are beautiful and attractive.
In 1986, Qi town made the Qiao Family's Mansion a folk-custom museum. There are 42 display rooms in which the subject matters are basic necessities of life, the etiquette of marriage and funeral, agricultural and commercial activities, and so on. There are also more than 2000 items on display that reflect the folk customs of people in the Jinzhong region of Shanxi province during the Ming and Qing dynasties.
The Qiao Family's Mansion has been applied for the national antique-protected unit. It is one of the best ten tourist spots in Shanxi province. The number of people who have been to the Qiao Family's Mansion has reached 5 million.
More than 50 movies and TV plays are shot here, such as Raise the Red Lanterns, which is directed by Zhang Yimou. In recent times, another TV play called the Qiao Family's Mansion is very popular. It is also shot here. It mainly tells a story that the hosts of the Qiao Family's Mansion did business ups and downs. And the house, the Qiao Family's Mansion proves the ups and downs of the whole Qiao Family.
Want a China tour to see this ancient town, contact us for a customized tour now.
What Our Clients Say
"Great Customized Service", "Trip of A Lifetime", "Exceed All Expectations"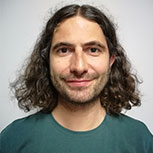 CONTACT A TRAVEL EXPERT
1-to-1 Service | Reply within 24hrs | Expert's Advice
SUBSCRIBE TO WIN A FREE TOUR
Subscribe to our newsletter for a chance to win a 5-day Japan tour for two people! And more insider travel news, exclusive offers, and inspiration will be sent straight to your inbox.