Qipao (Cheongsam) is a female dress with distinctive Chinese features and enjoys growing popularity in the international world of high fashion. It is said that Qipao is the earliest fashion for women in Shanghai.
Qipao was the basal garment for the Manchus in Northeast China. It was modified in the early 20th century to be more suitable and comfortable yet retained the craftwork of traditional ones.
As a traditional Chinese dress, Qipao is like a beautiful blossom in China's bright-colored fashion scene. Because of its unique charm, many women wear it to show their special grace.


Introduction of Qipao
-
The Qipao, also known as the cheongsam or mandarin gown, is a type of traditional Chinese female costume. In most western countries and in the Cantonese dialect cheongsam is the name of a garment worn by both men and women. However, the Chinese view the cheongsam as a male dress and use the word Qipao for its female equivalent.
-
It is featured by a stand collar, right side opening, fitting waist and slip bottom, which can fully set off the beauty of the female shape.
-
With a history of over 300 years old, Qipao originated from Manchu women's typical dress. During the Qing Dynasty, Han people are forced to dress in Cheongsam instead of Han Chinese clothing. With later improvements, it has become a traditional dress for Chinese women.
Qipao Style
-
Qipao has been experiencing constant changes with the fashions of different ages. There is a wide range of Qipao styles.
-
Original Qipao: The first and "traditional" qipao when introduced to the larger Han population was wide, baggy and rather loose. It covered most of the woman's body.
-
Modern-day Qipao Features: straight collar, right placket, tight waist, knee-length and slits on both sides. Either be long-sleeved or short-sleeved. The new-style one is associated with new features and a lot of modern design elements in color, cutting and match, which are mainly embodied in the change of the bottom, as well as diversified materials.
-
The neck styles: high-neck, low-neck and neck-less styles.
-
The Sleeves: long-sleeve to short-sleeve and sleeveless.
-
The Slits: high and low-slit styles.
-
The Placket Patterns: Ruyi plackets, Pipa plackets, Slant-cut plackets and Double plackets, etc;
-
The Fancy Patterns on Qipao:
Peony: Chinese National Flower. The peony symbolizes richness and prosperity and it is the most favored flower in China.
Lotus: symbolizes beauty and purity
Chrysanthemum: symbolizes longevity
Fish: a symbol of prosperity
Dragon: represents "Supreme Power"
Phoenix: beauty and purity.
Shanghai Style Qipao
-
The Shanghai-style qipao was formed in the 1930s when people began to wear a western jacket, overcoat, or sweater over a qipao.
-
The modern version of the qipao was first developed in Shanghai around 1900 when the Qing Dynasty came to an end and people eagerly sought a more modernized style of dress.
History of Qipao in Shanghai
-
Qipao is the classic element of Shanghai, with its hundred-year history, Qipao shows the history of Shanghai as well.
-
In the beginning, women in Shanghai altered the traditional long shirt into the weskit. After 1927, imitating western women, they started to wear overcoats.
-
In 1928, the development of the cheongsam entered a new stage. The length was reduced to about six centimeters below the knees; thus the whole lower leg would be exposed and it was very convenient for ladies to walk at ease in the dress.
-
In 1933, a slit on the left side and a 17cm-long slit in the cuffs appear. Soon modern ladies all followed her example. Later on, the slits became deeper and deeper. At the same time, the waist of the cheongsam was made tighter and tighter.
The heyday of Qipao in Shanghai
- Cheongsam greeted its prime time in the 1930s when its irreplaceable role in female garments was established.
-
Young ladies of note such as Zhou Xuan, Hu Die and Ruan Lingyu were dressed in Qipao. In particular, the Qipao worn by Miss Hu Die was chased after by those young ladies of note in old Shanghai. Many celebrities, like the Song sisters, also love Qipao.
-
Today, Qipao is also the modern designer's fashion icon.
If you are interested in taking a Shanghai tour with an English-speaking tour guide to show you around; China Odyssey Tours is here and ready to help. Welcome to
Contact us
.
Recommended China Tours Including Shanghai
What Our Clients Say
"Great Customized Service", "Trip of A Lifetime", "Exceed All Expectations"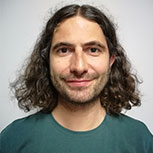 CONTACT A TRAVEL EXPERT
1-to-1 Service | Reply within 24hrs | Expert's Advice
SUBSCRIBE TO WIN A FREE TOUR
Subscribe to our newsletter for a chance to win a free 7-day Peru tour! And more insider travel news, exclusive offers, and inspiration will be sent straight to your inbox.