Shanghai acrobatics are renowned all over the world. It integrates the essence of the acrobatics, magic, joy, and circus. And it shows the highest acrobatics art of China.
- The splendid performance like "Balancing Act on the Forehead" has won all kinds of international golden prizes.
-
Shanghai Acrobatic Group is the most famous acrobatic group in Shanghai. It has been to America, Japan, Singapore, Spain, and Australia, and so on to make excellent acrobatic performances. It wins great reputation at home and abroad.
-
It is said that Chinese acrobatic was developed from labor and self-defense skills, and now is among the oldest form of performances with a history of thousands of years.
-
Most acrobats are trained from 6 or 7 years old child, as acrobatics require difficult risky skills based on long training. The performers always endure great deal of pains to make a progress.
-
There are so many characteristics of Chinese acrobatics. The best way to know it is experiencing it! It is amazing! You will marvel at the beauty of strength and skill!
Acrobatic Show
- Length:about 80 minutes
- Time: usually start at 19:30 (Time of the show is subject to change. Please check with your local guide)
- Subtitle: N/A
- Theatre: Shanghai Centre Theatre or Shanghai Huxi Grand Theatre
- Address: Shanghai Centre Theatre at No.1376 Nanjing West Road, Jing'an District, Shanghai, China
Or Shanghai Huxi Grand Theatre at No. 205 Wuning Road, Putuo District, Shanghai, China
Ticket Purchase
-
If you book on a weeknight a few days in advance it is often possible to get front and center seats (be sure to ask).
-
Visitors interested in Shanghai's acrobatics can purchase tickets, with China travel agency's help.
-
If you are interested in taking a quality Shanghai tour with the acrobatic show, China Odyssey Tours is here and ready to help. Choose a sample
Shanghai tour
itinerary, and
inquire us
.
9 Characteristics about Chinese Acrobatics
-
First, they pay attention to the training of the legs and waist.
-
Second, they chase for stabilization in danger, and quiet in movement. It demands smart and correct skills. It shows the ability that a person keeps balance under movement.
-
Third, look for a surprise in normal things. From nothing to something, it shows the creativity of a man. On the resplendent stage, the acrobat only needs a long gown and a thin cloth. But the long gown can change to anything, such as flowers, birds, dumplings, and so on. It is quite unbelievable!
-
Fourth, soft skills and hard skills supplement each other. The famous performance which can show the skill is "the Juggling with the Feet".
-
Fifth, the super strength and neat tumbling combine perfectly. For example, a performer lies on the platform, and step on more than 10 people. The whole weight that he holds is up to 500 kilograms. It shows his super strength and skill.
-
Sixth, use a lot of daily tools and labor tools. It is full of the atmosphere of daily life. Bowls, plates, ropes, umbrellas, such kind of things appear in acrobatics.
-
Seventh, combine the ancient industrial arts with body skills. The performance "Plate Spinning" combines Chinese traditional porcelain art with acrobatics.
-
Eighth, the Chinese acrobatics has huge adaptability. There are various ways and places to perform acrobatics. On the squares, theaters, lanes, hotels, etc.
-
Ninth, Chinese acrobatics has a strict succession tradition. Every skill is succeeded from generation to generation.
Passenger Impression
-
A great way to spend the evening when you are sick of shopping and seeing the "normal" stuff. (Quote from Trip Advisor)
-
Yes, the performance is unbelievable. .Do not miss it. Good comedy moments too. (Quote from Trip Advisor)
-
Early evening we visited the Portman Acrobatic Show, performed by skillful performers, it was an unforgettable experience. (Quote from Our Visitors)
-
In the evening we attended an 'Acrobat show', probably the best show on our tour. (Quote from Our Visitors)
If you are interested in taking a Shanghai tour with the acrobatic show; if you need a private tour and an English-speaking tour guide to show you around Shanghai; China Odyssey Tours is here and ready to help.
What Our Clients Say
"Great Customized Service", "Trip of A Lifetime", "Exceed All Expectations"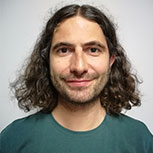 CONTACT A TRAVEL EXPERT
1-to-1 Service | Reply within 24hrs | Expert's Advice
STAY IN TOUCH WITH US
Subscribe to our newsletter so we can provide you with insider travel information, exclusive offers, and discounts.