Shanghai, as an important communications hub in China, its transportation system is the most advanced in the country and is thus very easily reached by air, land and sea. Taxis, city buses, and sightseeing buses are ready to bring you to any part of Shanghai with ease and convenience. For visitors who prefer to drive, rental cars are available.

Here we offer useful information about Shanghai transportation, including Shanghai airport information, cheap Shanghai flight tickets information, Shanghai Maglev Train information, and much more.
Shanghai has two international airports, modern and convenient, with flights to most international and domestic destinations. Pudong International Airport now mainly handles international flights, while Hongqiao mainly handles domestic flights. Shuttle buses connect both airports to the city and beyond.
Shanghai Railway Station
Shanghai is at the junction of the Beijing-Shanghai and Beijing-Hangzhou train lines, so many of China's major destinations can be reached by direct train from Shanghai.
Shanghai Railway Station and Shanghai South Railway Station are the primary railway ports of the city.
Travel to Huangshan by Train: There are also tourist trains and 'Holiday Trains' that travel to Huangshan(Anhui Province) and Wuyishan (Fujian Province).
Many options are available for buying train tickets in Shanghai. You can book sleepers up to four days in advance and there's a 5yuan service charge.
Shanghai Long-distance Bus Station
Shanghai Subway
Operating Hours: Shanghai Metro is not 24 hour in service. It is from 5:30-23:30. Please pay attention to the end of service time of each metro lines.
Costs: The base fare is 3 RMB
Review & Tips:
- This is the fastest and most comfortable way to get around Shanghai. (Except during rush hour)
- You can get to all of the main attractions and commercial areas by taking the metro.
- The subway trains are very clean, and their stations and exits are clearly labeled in English and Chinese.
- All visitors riding the subway are reminded to take care of their belongings.*
- If you are planning to stay in Shanghai for a long period of time, it would be wise to buy a rechargeable Shanghai Public Transportation Card which could be used to pay for subway, bus, ferry, and taxi rides. The card can be purchased in the Shanghai's subway stations.
Shanghai Maglev Train
Running Hours: 06:45am-21: 30 pm daily; The train operates once every 15 minutes
Costs:
-Single-trip: 50RMB for Economy, 100RMB for VIP
- Round Trip: 80RMB for Economy, 160RMB for VIP
*LongYang Road To Pudong International Airport Shanghai China*
Passengers with current day flight ticket can buy a one-way ticket of Maglev Train at 20% discount.
Shanghai Taxi
Running Hours: 24 hours
Costs:
-During regular hours, the first 5 kilometers (or 3 miles) are 10.8rmb and 1.6rmb per km (0.6 miles) after that.
- After 11:00 pm, prices are 12.6rmb for the first 5kilometers.
*It is possible to get lower rates during rush hours.*
Review & Tips:
- Taxi is the speediest form of transportation in the city, except during rush hour. Visitors can take a taxi from virtually anywhere, and it is the most common means of transportation to get around Shanghai.
*Rush hour: 7:30 to 9:00AM, 4:45-6:30PM.*
- Most drivers can't speak English, take one of your hotel's business cards with you and show it to the driver when necessary.
Shanghai Public Bus
Costs:
-Average bus: 1rmb
- Air-conditioned bus: 2rmb
*Shanghai also has new air-conditioned buses, special line buses, medium buses and double deck buses which have different rates depending on the type of bus.*
Sightseeing Bus:
A sightseeing Bus Center located under the no. 5 staircase at Gate 12 of the Shanghai Stadium. The sightseeing bus lines run to many sites located on the outskirts of the city.
Review & Tips:
- Taking a public bus is the cheapest way to get around the city.
- The buses are not easy to figure out, and sometimes difficult to squeeze into and out of.
- Don't expect to get anywhere in a hurry by buses in Shanghai.
- Get some changes before you get on the bus.
- Do take care of your belongings.
By Boat or Tunnel
To shift the thousands of daily visitors between east and west Shanghai, there are now nine basic routes. The ferry terminal is at the southern end of the Bund on the west shore, and the southern end of Riverside Avenue at Dongchang Lu on the east shore. Five more routes across the river make use of tunnels and the Waitan Bund Sightseeing Tunnel which is equipped with glass covered tram cars that glide through a subterranean 3-minute light show with music and a narrative.
By Bike or On Foot
Though it is not the best idea to ride along the main avenues in Shanghai during rush hours, it is still enjoyable to have a cycling tour around the city. If a bike is your chosen option, remember to buy a bike lock. It is recommended that visitors park their bikes watched over by an attendant.
There are some fascination areas to stroll around, for the ones who want to stroll in Shanghai streets, it would be better to take the tour on foot as it is the best way to see Shanghai's sights and experience life at street-level. Shanghai's roads change all the time, so walking through the city requires visitors to get up to date route information before they plan to go. Hotels can offer visitors with directions through the city.
Welcome to contact us if you need a tailor-made China tour including Shanghai.
Recommended China Tours Including Shanghai
What Our Clients Say
"Great Customized Service", "Trip of A Lifetime", "Exceed All Expectations"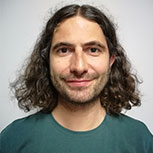 CONTACT A TRAVEL EXPERT
1-to-1 Service | Reply within 24hrs | Expert's Advice
SUBSCRIBE TO WIN A FREE TOUR
Subscribe to our newsletter for a chance to win a free 7-day Peru tour! And more insider travel news, exclusive offers, and inspiration will be sent straight to your inbox.