Talking about snacks of Shanghai-Town God Temple (Chenghuangmiao) snacks is a must-try. These snacks are simple and fresh so that the local Chinese have them for breakfast everyday.
Here we recommend some of the snacks which are famous in Shanghai and China.


Xiao Long Bao (salt)
Xiaolongbao, literally "little basket bun" originated in the town of Nanxiang in the suburbs of Shanghai. The buns are traditionally steamed in bamboo baskets, hence the name. The buns are normally filled with broth and meat, but other fillings are available. The buns are covered with a thin covering which is made of unraised dough, which gives the skin a smooth and translucent appearance.
Famous Xiaolongbao shops
-
Nanxiang Mantou, is located in Yu Garden Shopping Street. Tel: 021- 6355 54206. Recommend: Xiao Long Bao, Egg Soup, Tang Bao, shrimps fritter, wonton. $4.9/person
-
Fu De Shop, No.170 Wu Song Road. They are good at making "Clear" Xiao Long Bao. An old shop with poor decorations. $1.5/person
-
Jia Jia Tang Bao, No.90 Huanghe Road. Tel:021-6327 6878. Recommend: Steamed Bun Stuffed with Juicy Pork, Meat with crabmeat spawns, Shrimp meat with steamed Bun Stuffed. This shop is closed at 4 pm.
-
Xi Sheng Yuan Wonton Restaurant, No.389 Feng Zhuang Road, Jia Ding. Tel: 021-5918 8637. A clean and old restaurant sells Xiao Long Bao and Kai Yang wonton with amazing taste. $1.3/person
Shengjian Bao (salt)
Shengjian Bao is a type of small, pan-fried baozi which is a specialty of Shanghai. It is usually filled with pork and gelatin that melts into soup/liquid when cooked. Shengjian Bao has been one of the most common breakfast items in Shanghai for the last century. As a ubiquitous breakfast item, it has a significant place in Shanghainese culture.
Famous Shengjian Bao shops
-
Xiao Yang Shengjianbao, located in Nanjing Xi Road. Recommend: Sheng Jian Bao (Pan-Fried Bun Stuffed with Pork), beef with bean threads in soup, chicken and duck soup. $1.1/person
-
Xiao Xian Shengjian, No.234 Dong Jia Du Road (near Zhongshan Nan Road). It is a small shop, but the food is delicious. $0.9/person
-
Shop by the Fu Nan Building, No.45 Lu Jian Bing Road. This old shop with 30 years (and usually shabby) is one of the best Sheng Jian Bao shops in Shanghai.$1/person
Wu Xiang Dou (sweet & salt)
Wu Xiang Dou is a specialty of Shanghai. It is made of local green horse beans with fennel, refined salt, sugar, flavorings and cream. It tastes crisp and a little sweet. The delicious taste can linger on the palate a long time. It can also stimulate one's appetite.
Famous Wujiangdou shops
-
Cheng Huang Miao Wu Xiang Dou - in the
Yuyuan Market

Yanghchun Noddles (salt)
Yangchun noodle (plain soup noodle) is a special snack of Shanghai. Like the other city dishes, it is cheap and simple. The ingredients for plain soup noodles must be carefully selected. The soup must be boiled for a long time, and the noodles must be cooked for immediate consumption. Some slender green onion slices are added just before eating the soup.
Famous Yangchun noodle shops
-
Old Shanghai Yangchun Noodle Shop - No.236 in the Taiyuan Road
Tang Yuan (sweet)
Tangyuan is a traditional Shanghai local food originally eaten only during China's lantern festival. Tangyuan is a small ball made from glutinous rice flour. They can either be stuffed with sweet or savory fillings or unstuffed.
The flour is mixed with water until it forms a dough. Then the dough is rolled into small balls and cooked and served in boiling water. The sweet fillings consist of ground black sesame seeds mixed with sugar, chopped peanuts and sugar, or red bean paste. The savory filling is usually made of pork and spices.
Tangyuan old stores
The most famous is the Wang Jia She Confectionery Store located on West Nanjing Road in Jing'an District i.
Another well-known shop selling Tangyuan is the small restaurant located in the Town of God's Temple.
Li Gao Sugar (sweet)
According to the Chinese legend, Li Gao Sugar has 1300 years of history. But, in China, Sweet, soft Ligao is famed for its medicinal properties. It is not only good for relieving coughs but also reduces fever and moistens the respiratory tract. What is more, it is sometimes used as an auxiliary treatment for asthma and diabetes.
Ligao Sugar is created by the first minister of the Tang Dynasty. The first shop was located in front of the City God Temple (Cheng Huang Miao).
Famous stores for Li Gao Sugar
The first store: Zhu Ping Zhai Li Gao Sugar - in the Yuyuan Market
Yong Sheng Tang Li Gao Sugar - in the Yuyuan Market
Contact us to make a culinary China tour.
What Our Clients Say
"Great Customized Service", "Trip of A Lifetime", "Exceed All Expectations"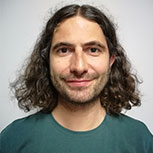 CONTACT A TRAVEL EXPERT
1-to-1 Service | Reply within 24hrs | Expert's Advice
SUBSCRIBE TO WIN A FREE TOUR
Subscribe to our newsletter for a chance to win a 5-day Japan tour for two people! And more insider travel news, exclusive offers, and inspiration will be sent straight to your inbox.