Chinese New Year
Similar to Christmas in the West, Chinese New Year (or Spring Festival) is the most important and looked forward to the festival of the year. It is loved by both young and old and is the noisiest and most joyful festival of the year. Chinese New Year is 15 days long, with preparations beginning long in advance. Chinese New Year follows the lunar calendar and so every year the Chinese New Year falls on a different day (but usually in January or February in the western calendar. In 2024, it will start on Feb. 10th). The festival is filled with traditions, many of which date back to prehistoric times. It is a time for family and friends and each year, no matter where they are living, each family member heads back to their hometown to celebrate with their family.


Pre-festival Activities
Traditionally the Chinese New Year begins ten days before New Year's Day by cleaning and decorating the house. New Year's Greetings in the form of cards and letters are sent to friends and family living far away. The entire family would get together to clean their homes from top to bottom so that they could begin the year clean and fresh in the hopes that the next year would be healthy and happy. Chinese couplets wishing good luck in the New Year are pasted on either side of the doors and the Chinese Character Fu is placed throughout the house. Another popular tradition is pasting colorful New Year's prints throughout the house. This ancient art form featuring beautiful colors and auspicious designs has recently made a comeback and can be seen throughout China.
Chinese paper cuts are placed in the windows of homes. Flowers that have auspicious meanings are displayed throughout the house. Seven days before New Year, people often offer sacrifices to the Kitchen God.


New Year's Eve
New Year's Eve is the last evening of the old year. Almost every person returns to their hometown on that day. In the evening a huge family reunion dinner is held with a lot of food. Many of the dishes symbolize good luck and fortune for the upcoming year. At the stroke of midnight, families light fireworks and they can be heard for hours.


New Year Activities
On the first morning of the Lunar New Year, everyone puts on new clothing and cooks many dishes. Food is taken to pay homage to each family's ancestors. Ancestor worship is an important part of each Chinese New Year and it reminds each family member where they came from. Children are given Hongbao (Red Envelopes) which contain gift money in the hope that they will have wealth in the future.
On the second day of Chinese New Year, people go out to visit their wives families. The first day of Spring Festival traditionally is spent with the husband's family. During the visit, more Hongbao is given to the children and many sweets, and food is shared. After visiting the in-laws, friends are visited. It is a great time to see family and friends that perhaps live far away and are rarely seen. The rest of the holiday is spent with friends and family. The last day of the Chinese New Year is the
Lantern Festival
when each person goes to their hometown's parks, or downtown areas and looks at the lantern displays.
Chinese New Year is looked forward to by every person in China. It is a time of family, celebration, and of fun. Children through the elderly take part in the festival and revel in the part they get to play. It is a wonderful time of the year, which is filled with ancient traditions which are an integral part of the festival. If crowdedness isn't a problem for you, consider a Chinese New Year tour. The period offers some unique, cultural experiences. Apart from the above customs, various official and cultural activities are held to celebrate Chinese New Year, such as temple fairs, lion dances, Yangkos, etc.
See the TOP10 China Tours or start tailor-making your own with us.


Find more special topics on:
Chinese Royal Architecture Beijing 2008 Olympic Games Famous Ancient Cities
Traditional Chinese Painting Silver Accessory Culture of Miao Sceneries on CNY Banknotes
Colorful Culture of Tibet Silk Road Shanghai Old Town Characters & Calligraphy
How to Make Jiaozi Beijing Hutongs The China Red
Chinese New Year Traditional Sichuan Food Lijiang Step Back in Time
National Centre Huangshan Lover Locks Chinese Buddhism Tulou
Leisure Life in Sichuan Peacock Dance Changing-face Performance
What Our Clients Say
"Great Customized Service", "Trip of A Lifetime", "Exceed All Expectations"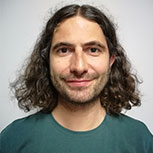 CONTACT A TRAVEL EXPERT
1-to-1 Service | Reply within 24hrs | Expert's Advice
STAY IN TOUCH WITH US
Subscribe to our newsletter so we can provide you with insider travel information, exclusive offers, and discounts.