The Shanghai Old Town is known as Yuyuan. Centered between Renmin Road and Zhongshan Road, it is located southeast of the city center.
The Old Town, known as the bright pearl of Shanghai, is a perfect combination of gardens, temples, old architecture, civil culture, business, souvenirs, and food. Here, the Yu Yuan Business City is reputed as 'the kingdom of small commodities' and 'the kingdom of snacks'.
The old town offers unforgettable sights, such as the classic Yu Garden built in the southern Chinese style, the famous ancient Town Golden Temple, Xiaotayuan Mosque, Lotus Flower Garden, Zigzag Bridge (Bridge of Nine Turnings), Mid-Lake Pavilion, Lignaloes Pavilion, and the former residence of Dr. Sun Yetsen, to name but a few. These sites are all well-known landscape and tourist sites in Shanghai.
The Old Town is also home to historic buildings. Long histories and unique customs can be found in them. They reflect the way of life and cultural traditions of the past and present Shanghai people.
Each spring and fall a temple fair is held in the Old Town's Gold Temple, and during Lantern Festival a colorful display of traditional, and not-so-traditional lanterns can be found at the Lantern Fair. In October, when the Shanghai Tourism Festival is in full swing, many Folk arts, local foods, and performances can be found here.
How to get there:
1. Take Bus No. 932 (get off at the intersection of Fuyou Road and Lishui Road, the terminus) and Bus No. 569 (get off at the Crossing between Mingxing Street and Southern Henan Road);
2. Take Bus No. 11, 64, 126, 736, 801, 831, 920, 926 or 930 (exit the bus at Xinbei Men Stop) or the Jinjiang sightseeing bus that all runs along the Renmin Road;
3. Take Bus No.66, 929, Fangchuan bus line, or No.7 tourism bus line, which all run through the Southern Henan Road (exit the bus at Fuyou Road Stop);
4. Take bus 24, 581A, or 715 that run along the Eastern Fuxing Road, and get off at the Yuyuan Stop.
Start tailor-making your own China tours with us.
Find more special topics on:
Chinese Royal Architecture Beijing 2008 Olympic Games Famous Ancient Cities
Traditional Chinese Painting Silver Accessory Culture of Miao Sceneries on CNY Banknotes
Colorful Culture of Tibet Silk Road Shanghai Old Town Characters & Calligraphy
How to Make Jiaozi Beijing Hutongs The China Red
Chinese New Year Traditional Sichuan Food Lijiang Step Back in Time
National Centre Huangshan Lover Locks Chinese Buddhism Tulou
Leisure Life in Sichuan Peacock Dance Changing-face Performance
What Our Clients Say
"Great Customized Service", "Trip of A Lifetime", "Exceed All Expectations"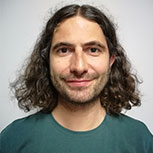 CONTACT A TRAVEL EXPERT
1-to-1 Service | Reply within 24hrs | Expert's Advice
STAY IN TOUCH WITH US
Subscribe to our newsletter so we can provide you with insider travel information, exclusive offers, and discounts.