Tulou Earthen Fortress in Fujian- Hakka Earthen Fortress
Fujian Tulou, the splendid invention of dwelling houses, pearl-like disperses in the mountainous regions in the southwest of Fujian province, a province west to Taiwan. The 15th to 20th century constructed buildings, known as Hakka Earthen Fortress, represent the sophisticated building art of ancient Hakka Chinese. They have been well preserved to date and were listed as a World Heritage Site in July, 2008. Tulou, in Hakka's life, means much more than a homely shelter.
Family Kingdom
Tulou architecture was first created by the Hakka people for protecting themselves. During the Jin Dynasty, dozens of wars broke out between ruthless warlords. Hundreds of people moved into hostile mountainous areas, settled down and began to conceive a kind of house that could fulfill their dreams. Then some earthen castles, Tulous, were built in round or square shapes with a central open courtyard inside to protect their families and properties. Each Tulou has only one entrance, and all windows are outward above the second floor, which effectively prohibits the bother of bandits. Whenever the only entrance was shut, Tulou actually became an unconquerable stronghold. That is why Tulou is nicknamed "The Family Kingdom".
Hearth Home
Set amongst fertile fields vegetating rice, tea and tobacco, the World Heritage was made up of earth, stones and woods. Though constructed with the most common materials, Tulous were well-built and could stand against natural challenges even frightening earthquakes. It was rumored that Huanji Toulou was once stricken by a terrible earthquake, whose tiles were all shaken off. And dizzy large cracks appeared in the wall. Astonishingly, the round earthen giant soon got recovery by itself.
Harmonious Community
The relationship of the massive buildings to their landscape also embodies both Feng Shui principles and ideas of landscape beauty and harmony. So residents could enjoy the enviable cool summer and warm winter.
The large architectures perfectly meet the settling needs of such a big commonality. For instance, there are totally more than 384 rooms in Chengqi Tulou, which accommodates as many as 800 residents at that moment. It is said that it takes years for a kid to know all. It's beneficial for the clan to live together, which will harmoniously enhance the close relations with each other. Children born in Tulou are not only educated by their parents but also by the whole community. This fosters a strong collective culture of Hakka people. They will unite as one when encountering dangers.
A cluster of Hakka Cultures
Tulou is not merely a building but also a glorious cluster of Hakka Culture. In Hakka's words, visitors are guests. Once you get there, Hakka people will hospitably show you around the brilliant fortress and present you the mouthwatering Hakka food. The exquisite interior decorations, which you possibly never find in the most decorated 5-star plazas, appease both their communities' physical and spiritual needs. The Elderly could tell you their long but tasteful history as you step over the threshold. You just need to listen carefully, musing inspiring pictures that naturally appear in your mind. If you want to get a clear idea of exotic Hakka cultures, Fujian Tulou is the must-go for you.
How to get to Fujian Tulou
From Xiamen City
You can take a coach at Xiamen Hubin (Lakeside) Bus Station to Yongding County, in which many famous Tulous are located. The travel takes you about three and a half hours, at the price of RMB 50 (USD 8).
The railway is also available. There are 2 trains traveling from Xiamen to Yongding County, leaving Xiamen at 15:36 and 16:18 respectively. The trip will take you 6 hours and 30 minutes or so to get to the township, costing you RMB 60 (USD 9). Then you should make short transfers to visit the Tulou in the mountainous countryside.
From Fuzhou City
You could take an express bus from Fuzhou North Bus Station to Yongding. Travel time: about 7 hours; Price: CNY 123 (USD 19). Otherwise, you can take K 638 Train to Yongding. The train departs Fuzhou at 21:15 and arrives at Yongding Railway Station at 08:01 the next day. Short transfers should also be made to reach the Hakka earthen castle.
Start tailor-making your own China tours with us.
What Our Clients Say
"Great Customized Service", "Trip of A Lifetime", "Exceed All Expectations"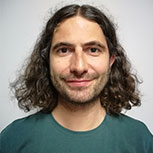 CONTACT A TRAVEL EXPERT
1-to-1 Service | Reply within 24hrs | Expert's Advice
SUBSCRIBE TO WIN A FREE TOUR
Subscribe to our newsletter for a chance to win a free 7-day Peru tour! And more insider travel news, exclusive offers, and inspiration will be sent straight to your inbox.