Tibet is often called Shangri La, or "The Rooftop of the World", but there is no simple way to describe the mysterious province of Tibet in a few simple words. It is an amazing place that has some of the most breathtaking man-made and natural sites in the world, and the Tibetan people seem to smile more than any people in the world. They welcome visitors with open arms and with a hospitality that is legendary.
Tibet, home to Tibetan Buddhism is a destination for Buddhists from around the world. Tibet is famous for ancient palatial temples, and monasteries, which are built using uniquely Tibetan architectural styles. Buddhism is an important part of almost every Tibetan's daily life and it shows in their actions, and buildings. Lhasa is, of course, the most famous city in Tibet, and a destination that most Tibetans wish to make a pilgrimage to. It is said that every Tibetan Buddhist must make at least one pilgrimage to this ancient city at least once in their lives.
Overlooking the city of Lhasa is the Potala Palace, the traditional home to the Dalai Lama and the traditional center of Tibetan politics. The imposing structure commands a view of the whole city of Lhasa the top of Red Hill. Built like a giant fortress, the Potala Palace hides a labyrinth of chambers each covered with paintings, frescoes, and treasures. Located near the Potala Palace is the Jokhang Temple. It is a four-story complex with golden roofs. Visitors standing in the center of the temple's square can view the entire complex. The main hall, which is the oldest in the temple, is over, 1,300 years old. The walls of the main passageways are covered with frescos, completed when the temple was built, depicting the construction of the temple. The street that surrounds the Jokhang Temple is known as Barkhor Street. Pilgrims can be seen day and night walking this street in a clockwise direction spinning prayer wheels, or prostrating themselves on the ground. This street is not just for pilgrims, however. It is also one of Lhasa's main shopping streets. Tibetan arts and crafts can be purchased on this street, where many shops or temporary stalls set up daily. With a history of almost six hundred years, and covering an area of over 250,000 square meters, the Drepung Monastery, is one of the most impressive and most important monasteries in Tibet. The buildings of the monastery are centered on two magnificent white pagodas. The buildings are elaborately decorated with colorful paintings and frescos and house magnificent statues of Buddhas, and Bodhisattva. There are several courtyards located in the dense forests of the monastery. The courtyards are used for monks to debate the Buddhist Sutras.
Tibet is a shopper's paradise. It offers so many things to visitors that cannot be found anywhere else in the world. Tibet has vast and rich variations of local arts and crafts. Tibetan carpets, carvings, local snacks, as well as Buddhist items are available for visitors. Thangka paintings, which are a form of Tibetan scroll painting, are Buddhist paintings and have been popular in Tibet for centuries. Many Thangkas feature charming pictures of the Buddha or the Wheel of Life. They are very detailed and extremely colorful. Tibetan Carpets are hand woven throughout Tibet. Woven with bright colors and beautiful designs, Tibetan carpets are very durable and are beautifully crafted. Tibet metal-work appeals to every visitor who chances to see it. Crafted from gold or silver, Tibetan metalwork is famous throughout the world for its intricacy and uniquely Tibetan features. Normally crafted with Buddhist designs, these ornaments often make use of precious stone such as agate, rubies, and sapphires. The best place to purchase Tibetan arts and crafts is at Barkhor Street located outside of Jokhang Temple. Over 120 shops and 200 individual booths are there for shoppers to peruse.
Tibetan Food, just like Tibetan culture and people has a very distinct character. Tibetan food is not only sustenance but also helps Tibetan people survive the harsh climates. Their food keeps them warm, gives them energy, helps them with the high altitude, and gives them nutrients essential to the harsh climate. Due to the high altitude of Tibet, water boils at 90 degrees making cooking with water impossible, so Tibetan food has become very specialized. The Tibetan diet consists mostly of meat, milk and other high protein foods. Tsampa, which is a staple found at every Tibetan meal, is a dough made with roasted barley flour and yak butter. Another staple of Tibetan's diet is buttered tea. Tibetans drink butter tea because it warms them up. Buttered tea is quite salty. Some people think it tastes more like soup broth than tea.
Tibetan hospitality is legendary. Most visitors to Tibet will get a chance to visit a local Tibetan family in their home. Visits are always festive occasions. Tibetan people need little excuse to have a party, and having guests is always a call for celebration. Their houses are extremely colorful and the design is uniquely Tibetan. Visitors will be entertained with food, song, wine, and dancing. It is a matter of honor for Tibetans to make their guests visit enjoyable. Visitors entering a Tibetan family's home are offered wine as a greeting. The food they offer is the same as their daily fare and features all of the staples found at every dinner table. After dinner, there is usually lots of singing of traditional songs and dancing. Visitors are encouraged to join in. Usually hesitant at first, those who do yield and join in the dancing end up having so much fun that they hate to see the night ends.
Due to the influx of tourists, Lhasa has quite a hopping nightlife. There are a large number of bars, night clubs, and western restaurants to be found in Lhasa city. There are bars to suit all tastes. Some are quiet and relaxed, some are western in style, and some feature traditional Tibetan elements. Many of the bars have live music and visitors can enjoy watching western and Chinese pop, as well as traditional Tibetan songs performed for them.
Tibetan famed as a land of mystery is a truly unforgettable destination. This province with its ancient culture and hospitality is a fantastic destination for visitors. It truly has something for everyone. Almost every part of Tibetan culture is an art form, from their clothing, and writing, to how they design and build their houses. The best part is how Tibetan people open their homes to visitors and get great enjoyment from sharing their culture and lives with visitors.
Contact us for a tailor-made Tibet tour if you've got any travel ideas.
Recommended China Tours Including Tibet
What Our Clients Say
"Great Customized Service", "Trip of A Lifetime", "Exceed All Expectations"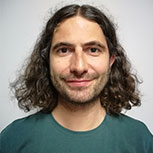 CONTACT A TRAVEL EXPERT
1-to-1 Service | Reply within 24hrs | Expert's Advice
SUBSCRIBE TO WIN A FREE TOUR
Subscribe to our newsletter for a chance to win a free 7-day Peru tour! And more insider travel news, exclusive offers, and inspiration will be sent straight to your inbox.