About This Trip
On this 13-day journey, you'll explore one of the branches of the ancient Silk Road, beginning in the east at Xi'an and ending in the west at the Pamir Plateau. Admire the legendary army of Terracotta Warriors that is life-size. Go inside the Mogao Grottoes to admire the Buddhist arts. Visit Jiayuguan Pass, the Great Wall's western starting point. Stroll around the Tuyoq Village in Turpan to taste Uyghur culture. Discover Kashgar's vibrant Bazaar. The Xinjiang Museum in Urumqi offers information about the region's history and customs. Before your tour ends, you'll enjoy a relaxing day at the stunning Heavenly Lake.
Itinerary Summary
DAY

PLACE

HIGHLIGHTS

1 - 3

Xi'an

Terracotta Army, Ancient City Wall, Big Wild Goose Pagoda, Muslim Quarter

4 - 5

Jiayuguan

Jiayuguan Great Wall, Jiayuguan Pass, First Pier of Great Wall, Overhanging Great Wall

6 - 7

Dunhuang

Mogao Caves, Singing Sand Dunes

8 - 9

Turpan

Gaochang City Ruins, Bezeklik Thousand Buddha Caves, Emin Minaret, Karez Well System

10

Kashgar

Id Kah Mosque, Abakh Khoja Tomb

11 - 13

Urumqi

Erdaoqiao Bazaar, Heavenly Lake
Collapse All
Itinerary
Day 1: Arrival, Xi'an

Touch down in the time-honored Xi'an, the starting point of the ancient Silk Road. You will be greeted by your local guide at the airport and transferred via private vehicle to your hotel. Check in and relax for the rest of today.

Day 2: Xi'an

Start by exploring the underground Terracotta Army, built over 2,000 years ago to protect the mausoleum of Qin Shi Huang - the first emperor of China. You will be amazed by thousands of life-size clay warriors and the hidden truth behind the eternal army.

This afternoon, move forward to the Ancient City Wall standing in the city center of Xi'an. It is worth taking a walk atop the wall to soak in the historic atmosphere of this ancient city. End the day at the Muslim Quarter, a lively Islamic community that has thrived for nearly a thousand years. Here, sample your way down the bustling food streets and explore the aged-old Great Mosque.

Day 3: Xi'an - Jiayuguan

Continue your exploration of Xi'an today with an insightful visit to the Big Wild Goose Pagoda, a sacred venue built in 652 AD to store Buddhist scriptures, statues, and relics collected along the Silk Road from India back to China by the celebrated monk Xuangzang. Then on the way to the airport, discover the lesser-known but also remarkable imperial mausoleum - Hanyang Tomb. You'll see numerous colored pottery figurines of officials, warriors, and peasants depicting their daily life during the Western Han Dynasty (206 BC-AD24).

Arriving in Jiayuguan by a 2.5-hour flight, meet your guide and take a private transfer to your hotel for the night.

Day 4: Jiayuguan

Historically, Jiayuyuan serves as a strategic outpost on the Silk Road and the westernmost starting point of the Great Wall. Alongside your knowledgeable guide, journey to the past on a history-based tour exploring significant sites, including Jiayuguan Great Wall, Great Wall Museum, Jiayuguan Pass, First Pier of Great Wall, and Overhanging Great Wall.

Day 5: Jiayuguan - Dunhuang

After breakfast, set out to visit Wei Jin Art Gallery (also called Wei Jin Tomb Murals), renowned as the world's largest subterranean art gallery. Here, over 1,400 tomb ruins from the Wei and Jin dynasties (220 - 420) display a large number of colorful paintings on the brick walls.

Continue on the 5-hour road transfer departing Jaiyuguan for Dunhuang, formerly a key transit junction on the trade route. The rest of today is free to settle into your hotel and explore your surroundings.

Day 6: Dunhuang

Today's highlight is the UNESCO-inscribed Mogao Caves, a network of 735 grottoes containing Buddhist statues, paintings, and manuscripts created by monks over a thousand years ago. Next, drive towards the Singing Sand Dunes on the edge of the Gobi Desert. En route, stop by a local family to do some simple farming work, try your hands at making noodles, and enjoy homemade lunch with the host.

Once reaching there, partake in optional activities like sand sliding and camel riding or enjoy some time relaxing by the Crescent Moon Spring. Finally, return to your Dunhuang hotel.

Day 7: Dunhuang - Liuyuan - Turpan

After breakfast, take a detour to see the better-preserved frescoes at the Yulin Caves (also known as the Mogao Caves' sister caves). Then, from the Liuyuan Railway Station, take a high-speed train to Turpan.

About 3.5 hours later, you will arrive in Turpan, a rural Uighur settlement on the northern Silk Road. A private transfer afterward will whisk you to your hotel for the night.

Day 8: Turpan

Today, your guide will lead you on an in-depth exploration of Turpan's notable sights. While exploring the Gaochang City Ruins and Bezeklik Thousand Buddha Caves, journey back in time to discover the cultural splendor of the once-mighty Silk Road city. At the nearby Flaming Mountains, get amazed at the unusual red sandstone just like flames burning. Closing out the day, pay a visit to Tuyoq Valley for a fascinating glimpse into traditional Uyghur architecture and lifestyle.

Day 9: Turpan - Urumqi - Kashgar

After breakfast, venture out on an excursion to explore Emin Minaret (Sugong Tower) - the tallest one of its kind in China, the 2,000-year-old Karez Well System still in use, and Jiaohe Ruins - the largest and best-preserved earth-built city.

After your visit, drive about 2.5 hours to Urumqi airport for the flight to Kashgar. Upon arriving, you will be met and taken to your hotel, with the remainder of today to relax.

Day 10: Kashgar

After breakfast, start off to visit Id Kah Mosque, a remarkable Islamic building in the city center. Move forward to the 17th Century family cemetery of Abakh Khoja Tomb, acknowledged as the holiest Muslim site in Xinjiang. Your last stop for today is the Sunday Bazaar, a great place to wander around and watch locals buying and selling things from household items to goats, camels, horses, hats, rolls of silk, spices, etc.

Day 11: Kashgar - Urumqi

Enjoy some leisure time until your local guide escorts you to the airport for your onward flight to Urumqi.

Be collected from the airport on arrival by your new guide and transferred to your hotel. Check in and freshen up before heading out to visit Xinjiang Autonomous Region Museum. End today's trip at the Erdaoqiao Bazaar, a wonderful place to shop for some exotic items such as hand-made carpets, woodcarvings, and traditional musical instruments.

Day 12: Urumqi

Focus today on exploring Heavenly Lake, about two hours drive away. Surrounded by lush forest and snow-capped mountains, this stunning alpine lake invites you to take a boat cruise on its turquoise-colored waters or simply walk around to relish the natural beauty.

Day 13: Urumqi, Departure

Savor a leisurely morning before taking a private transfer to the airport for your return flight.
Inquire Now
Gallery
Terracotta Warriors, Xi'an

Big Wild Goose Pagoda, Xi'an

Jiayuguan Pass

Mogao Grottoes, Dunhuang

Singing Sand Dune

Gaochang Ruins, Turpan

Tuyoq Village, Turpan

Idigar Mosque, Kashgar

Heavenly Lake, Urumqi
What Our Clients Say
"Great Customized Service", "Trip of A Lifetime", "Exceed All Expectations"
How It Works
Tell us your tour ideas

Complete our inquiry form

Discuss with a travel specialist

Customize your itinerary

Securely book your tour

Confirm when you're satisfied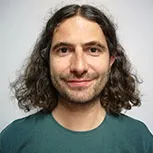 Tailor-make your trip
Any part of this itinerary can be altered to fit your needs, e.g. accommodation, add/skip city, your length.