China's rich and colorful history, fascinating culture, beautiful landscape, and hospitable people make it an ideal travel destination for senior citizens. It is never too late to explore this incredible country, even if you are over 60, 70, or even 80 years old. As a result of our many years of customizing China vacations for senior citizens, our senior tour packages feature China's top attractions and exclusive local experiences. They cover the travel routes that we've determined to be most suitable for senior citizens. Simply use these itineraries as inspiration, as each can be tailored to your specific interests, preferences, and travel pace.
Senior-Friendly Consultant Travel at Your Pace
Safe, Comfortable & Worry-Free Tour
Private Guides & Cars
Hand-Picked Hotels
Flexible Meal Plan
Best China Senior Tours
Pick one of the suggested tour packages below or request a custom senior tour created just for you.
What Our Clients Say
"Great Customized Service", "Trip of A Lifetime", "Exceed All Expectations"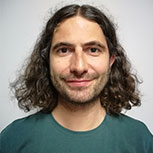 CONTACT A TRAVEL EXPERT
1-to-1 Service | Reply within 24hrs | Expert's Advice
Top FAQs for Senior Travelers
How long is a suitable length for senior people to travel China?

China is vast and varied with a myriad of amazing attractions, so it is well worth discovering. Considering that seniors often need more rest and relaxation, the suggested travel length is about two weeks. However, it is you who decides how long to explore because it is a trip tailored to your specific needs and requirements.

Are there any strenuous physical or dangerous activities in your itineraries?

All our itineraries are customized and the safety of each customer is always our top priority. When tailor-making a tour for you, our travel consultant will take into account your physical condition and make sure all our programs and the places you will visit are safe. We take pride in the fact that not a single accident has occurred over the past decade. If you have mobility issues, we can provide wheelchairs upon request.

Can you arrange senior-friendly meals?

Sure. Our meal plans are highly flexible and can be tailored to the needs of senior customers of various ages. Just let us know if you have any food preferences (e.g. tastes, vegetarian, halal, etc.), food intolerances or allergies, and we will arrange meals according to your specific requirements.

I care about my sleep very much. Can you recommend some good hotels for me?

Yes, please tell us your special needs about the hotel: king size/twin bed, suite/standard room, etc.We often recommend our senior customers stay at the international brand hotels as they are familiar with the hotel's quality and service. Their good locations are also an important consideration.

Can I travel with medications and medical devices if I have chronic diseases such as hypertension, h

Travelers with medical history are fine to bring their own medications. As for medical devices, please consult your personal travel consultant to see if they are allowed to be taken on board. It is highly recommended that you purchase travel insurance so that you will be protected in case of any unforeseen incidents occurring during your vacation.

Do I need to bring my medical records with me?

Yes, we suggest you bring your medical records with you in case you need them in the event of an emergency, and please also bring with you your doctor's name, address and phone number, emergency contact name and phone number, and the name, address and phone number of your insurance company.

I could be susceptible to food poisoning. What medications should I bring if this happens?

Don't worry. You will dine in safe, local restaurants with good reputations. But we still suggest you bring some common medicines with you, such as medicines for flu, sore throat, coughing, diarrhea, etc. just in case you might need them. We strongly suggest you consult your doctor and take his/her advice as well as the medicines he/she suggests.

Do I need vaccinations to travel to China? If yes, what kinds of vaccinations do I need?

We hand-pick restaurants and hotels that are clean and safe for our customers in order to provide them with a safe and healthy environment. However, we suggest you have vaccinations 4 to 6 weeks before your trip as the following, especially if you choose to go and visit any remote and /or rural areas. Before you take any vaccination, we strongly recommend you consult your doctor for professional advice at least 6 weeks prior to your vacation.
More Popular China Theme Tours
China City Breaks
Interested in a tour of a single city in China? Here are some of China's most visited cities that just might strike your fancy. No matter if you want a basic overview of the city or a more in-depth look at it, our experts can make an itinerary that fits your needs.