About This Trip
This 10-day student tour offers an excellent chance to learn Chinese history and culture. The first stop is Beijing, where you'll visit ancient sites like Forbidden City and Summer Palace. You may even take a Tai Chi class in the Temple of Heaven. The second stop is Xi'an, where to see the legendary Terracotta Warriors. The last stop is Chengdu, where you'll get some interesting experiences. You'll meet the adorable pandas, challenge the Sichuan hot pot dinner, visit a local's farm and experience Chinese rural life, and learn to cook traditional Sichuan cuisine.
Itinerary Summary
DAY

PLACE

HIGHLIGHTS

1 - 4

Beijing

The Forbidden City, Summer Palace, Great Wall, Bird' Nest, Tai Chi Class in the Temple of Heaven

5

Xi'an

Terracotta Warriors, Muslim Street

6 - 10

Chengdu

Chengdu Research Base of Giant Panda Breeding, Sanxingdui Museum, Sichuan Hot Pot Dinner, Rural Life Experience, Sichuan Cuisine Cooking Class
Collapse All
Itinerary
Day 1: Arrival, Beijing

Welcome to Beijing! Upon arrival at the international airport of China's vibrant capital, your guide will welcome you and escort you to your hotel for check-in and rest. This evening, a welcome dinner at a local restaurant is waiting for you. Please feel free to enjoy your first authentic Chinese dinner.

Day 2: Beijing

Start the city exploration after breakfast at your hotel. Stroll on Tiananmen Square that has witnessed the most significant moments in modern Chinese history. Then, walk across the moat and continue into the Forbidden City, where the emperors in Ming and Qing Dynasties lived with their hug families and discussed national affairs with their chancellors. Your well-read guide will share some stories about the royal family and tell you the essence of traditional Chinese structures.

In the afternoon, explore the Summer Palace, a former royal garden and one of China's four famous classical gardens, and enjoy a dragon boat ride on the scenic Kunming Lake if weather permits.

Day 3: Beijing

Chairman Mao, the great leader of modern China, said: He who has never been to the Great Wall is not a true man. Today is the time to approve yourself! Built as a military defense in the old days, the Great Wall consists of continuous walls, watchtowers, beacon towers, and Guan Cheng. What you will visit today is Mutianyu Great Wall, less crowded with domestic visitors but with imposing views. A Round-trip cable car included will save some time and physical strength for you to do more hiking on the wall.

On the way back to Beijing, have a detour to Changling Tomb, one of the Thirteen Tombs of the Ming Dynasty.

Day 4: Beijing - Xi'an

Tai Chi, a kind of Chinese martial arts combined with edifying temperament, improving health, and confronting martial art, is fit for all ages. This morning, after visiting the Temple of Heaven, where the emperors in the Ming and Qing Dynasties paid respect to heaven and prayed for a good harvest annually, you will join a local master learning to play Tai Chi.

Early afternoon, take a high-speed train to Xi'an and experience Chinese speed. After arrival, be picked up and taken to your hotel.

Day 5: Xi'an

Most people come to Xi'an for the Terracotta Warriors. Today you will marvel at the life-size chariots, horses, and soldiers discovered from the tomb of Qin Shi Huang, the first Emperor of the Qin Dynasty, who unified and ruled China between 259BCE and 210BCE. Afterward, have hands-on experience making a terracotta warrior yourself.

Afterward, return to the city to the Ancient City Wall and take a relaxing stroll along Muslim Street to see vendors hawking exotic wares and snacks.

Day 6: Xi'an - Chengdu

Leave for Chengdu this morning by high-speed train. Your local guide will welcome you and escort you to your hotel. Chengdu is a leisurely city full of delicacy, so you may like to walk out to take in its laid-back air and look for some tasty snacks after checking into your hotel.

Day 7: Chengdu

It is no doubt that the Giant Panda is the superstar of Chengdu. An early start to Chengdu Research Base of Giant Panda Breeding will allow you to watch the cute pandas having breakfast and frolicking around.

After lunch, drive for about one hour to explore the Sanxingdui Museum. There, you will be amazed by countless relics, including bronze, jade stone, gold, and pottery dating back to 3000 to 5000 years ago, and get to know the lost civilization of the Ancient Shu Kingdom.

This evening, a world-famous Sichuan hot pot dinner, with spicy or non-spicy flavors for you to choose from at the same, will satisfy your taste buds.

Day 8: Chengdu

Today, you will have a full-day rural life experience at Ms. Gao and her eco-farm, where they grow rice, vegetables, and herbs organically, without chemical fertilizer. You can help her dig, transplant, weed, or harvest according to the farming season. A vegetarian lunch will be served by the host since the whole family are vegetarians. Afterward, you may take a leisure walk through the tranquil village before saying goodbye to the host and returning to your hotel in the bustling city.

Day 9: Chengdu

As one of the Eight Cuisines of China, Sichuan Cuisine has many representative dishes such as Mapo Tofu, Kung Pao Chicken, Yu-Shiang Shredded Pork, and so on. Your discovery of Sichuan Cuisine will start from an outdoor wet market. The food tour guide will introduce you to the cooking cultures, escort you to purchase some necessary ingredients that will be used later, and accompany you to sample some local flavors. The cooking class will happen in an old-style courtyard with a chef teaching you to cook three popular local dishes. When done, enjoy your work as lunch.

In the afternoon, visit the Chengdu Museum and the People's Park. The former is a well-organized museum that will take you through different periods of Chengdu history, while the latter offers a chance to observe the daily life of the locals nowadays. In the park, you can also sit on a bamboo chair to taste a cup of tea, as the locals do.

Day 10: Chengdu, Departure

Your memorable China discovery comes to an end today. Enjoy some free time until your guide escorts you to the airport for your return flight.
Inquire Now
Gallery
Forbidden City, Beijing

Summer Palace, Beijing

Mutianyu Great Wall, Beijing

Terracotta Warriors, Xi'an

Ancient City Wall, Xi'an

Chengdu Research Base of Giant Panda Breeding

Challenge Sichuan Hot Pot

Sichuan Cuisine Cooking
What Our Clients Say
"Great Customized Service", "Trip of A Lifetime", "Exceed All Expectations"
How It Works
Tell us your tour ideas

Complete our inquiry form

Discuss with a travel specialist

Customize your itinerary

Securely book your tour

Confirm when you're satisfied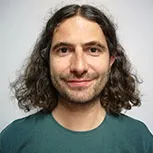 Tailor-make your trip
Any part of this itinerary can be altered to fit your needs, e.g. accommodation, add/skip city, your length.