Ancient towns are ideal places to learn honorable history, primitive customs, and profound culture. Many charming ancient towns in Guangxi, China boast historical and cultural sites and beautiful natural landscapes. Here we will introduce four must-see ancient towns that await you to explore.
Huangyao Ancient Town
Location: Zhaoping County, Some 40 kilometers (25 miles) from Hezhou City, Guangxi, China
Huangyao Ancient Town, boasting a history of around 1,000 years, is a collection of over 300 folk houses, 20 well-preserved temples and ancestral halls, and several opera stages and pavilions 3.6-square-kilometer area. Many buildings are from the Ming (1368 - 1644) and Qing (1644 - 1911) dynasties and are doubled-storied structures built of bricks and black tiles in primitive simplicity. From an aerial view, the eight main streets form a huge "Eight Trigrams" stretching out in eight different directions. The folk houses are located mainly along Zhongxing Street and Longpan Street, and those of the same family name are centered on their ancestral hall. Commercial areas are on other streets, and the leisure and entertainment areas are on the two banks of the Yaojiang River. A typical Chinese scene in Huangyao Ancient Town


The town was named after the two most common family names of the townspeople – "Huang" and "Yao". Surrounded by beautiful karst peaks and embraced by flows of winding water, this picturesque town is regarded as one of China's Top 10 Most Beautiful Ancient Towns.
Walking in a maze of old streets paved with slate and crossing stone bridges, you will capture typical Chinese scenes and idyllic charm on every corner. Sit under the more than 800-year-old Longmen banyan tree for a rest and an interesting story. During some festivals, you may also see opera performances on old stages.


Xingping Ancient Town
Location: Northeast of Yangshuo County, Guilin City, Guangxi, China
Xingping Ancient Town, with a history of more than 1,700 years, features many historical relics and the essence of karst landscapes in Guilin. The well-preserved buildings were built of blue bricks and black tiles, representing a typical architectural style of Northern Guangxi during the Ming and Qing dynasties. You can stroll along the old street flanked by aged buildings and observe the daily life of local people in the quaint and quiet town. The well-preserved old buildings in Xingping Ancient Town


Xingping Ancient Town is regarded as the most beautiful town along the Li River. The karst peaks around the town make up many awe-inspiring natural sceneries. One of the highlights here is the scene on the back of the RMB 20 yuan note, known as the "Yellow Cloth Shoal", which is famous for its picturesque reflection in the water. If you visit on a sunny and windless day, you will see the clearest reflection. You may also have a chance to see local fishermen directing the well-trained cormorants to catch fish in the Li River and get to know the traditional fishing lifestyle. It's recommended to ride a bamboo raft from Yangdi to Xingping, during which you can admire many landmarks and the most essential scenery of the Li River. The iconic "Yellow Cloth Shoal" in Xingping Ancient Town


So it's also an ideal destination for photography enthusiasts to shoot historical and cultural sites and amazing natural landscapes.


Yangmei Ancient Town
Location: About 36 kilometers to downtown Nanning City, Guangxi, China
Yangmei Ancient Town was originally built in the Song Dynasty (960 - 1279), developed in Ming Dynasty, and reached its prime in Qing Dynasty, surviving for over 1,000 years. With the best-preserved buildings of the Ming and Qing Dynasties in Nanning, the town is traditional and antique, with honorable history, primitive customs, and profound culture.
Winding your way through the town, you will find the preserved cultural heritage and history tracks from the ancient streets, aged houses and courtyards, old temples and shrines, antique stone carvings, exquisitely-carved cornices, etc. Linjiang Street (literally a street facing the river) is a nice place to visit, which is paved with smooth slates and lined with ancient buildings of the Qing style.
Residents have barely changed their lifestyles. So you may see local women doing embroidery or making shoes on their doorstep, and hear the enchanting sound of locals singing opera (like the Yue Opera) and playing instruments.



Jiuzhou Ancient Town
Location: 8 kilometers south of Jingxi City, Guangxi, China
Jiuzhou Ancient Town is regarded as "the Museum of Zhuang ethnic group's life" for its rich folk customs of Zhuang ethnic people. The amazing natural scenery, historical sites, and cultural relics make it worth visiting. Here you may have a better understanding of the Zhang people's lifestyle. A charming countryside view in Jiuzhou Ancient Town


Famous for making embroidered balls since ancient times, it is also considered the "hometown of Chinese embroidered balls". With a history dating back to the early Qing Dynasty, embroidered balls are brightly-colored silk-striped balls that have 12 petals and are embroidered with flowers, birds, or Chinese characters as a sign of good luck. They are considered a mascot and cultural symbol of the Zhuang ethnic group. The brightly-colored embroidered balls


The embroidered balls were once used by Zhuang people as keepsakes given to their lovers to show their affection, and nowadays are a way to make a living and grow rich by residents in Jiuzhou Ancient Town. Almost all of the 500 households here are engaged in making embroidered balls, generating an annual production of more than 5 million balls and accounting for some 90% of the market. The embroidered ball with delicate handcraft is a must-buy item as a souvenir. Select one when you visit this charming town.
It is suggested to visit at least one ancient town during your Guangxi tour to get to know local people and learn more about their culture and lifestyle. We can
customize an itinerary
that includes ancient towns as request
What Our Clients Say
"Great Customized Service", "Trip of A Lifetime", "Exceed All Expectations"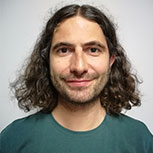 CONTACT A TRAVEL EXPERT
1-to-1 Service | Reply within 24hrs | Expert's Advice
STAY IN TOUCH WITH US
Subscribe to our newsletter so we can provide you with insider travel information, exclusive offers, and discounts.