Guangxi, located in southern China, boasts the largest ethnic minority population in China, along with fascinating natural scenery, distinctive karst landscapes, colorful ethnic traditions, precious cultural relics, historical sites, and relaxing beaches. Here are the top must-see highlights in Guilin and Guangxi.
Karst Landscapes
Guilin Li River
The Li River is the soul of Guilin. Originating from the Cat Mountain (Mao'er Shan) in Xing'an County in the northeastern part of Guilin, the Li River winds its way southeast for about 426 kilometers / 265 miles. Cruising along the 83 kilometers / 52 miles long section from Guilin to Yangshuo where the most beautiful scenery is on view, you may marvel at a pastoral view of the karst rolling hills, crystal water, lush bamboo groves, and water buffalo eating grass on the river bank, which appears like a classical Chinese ink painting. The great Tang Dynasty poet Han Yu vividly described the landscape as "the river winds like a green silk ribbon, while the hills are like jade hairpins".
Guilin Yangshuo
Reputed as one of China's most famous tourist counties, Yangshuo is an ancient town with a history of over 1,400 years. Surrounded by more than 20,000 unique peaks and 16 winding rivers, it is like a blossoming lotus that has the unmatched landscape of karst formation. The 56 kilometers / 35 miles section of Li River that flows through Yangshuo is the most beautiful part with numerous peaks on both sides of the river.
When traveling in Yangshuo, the prosperous West Street lined with numerous Chinese and Western cafés, restaurants, and hotels is a place not to be missed. Every year, hundreds of foreign visitors come to live here for a while, and some of them even settle down in this small town to enjoy the leisurely life and keep in touch with nature. It is a seamless blend of eastern and western cultures, which has given the area an image of a "Global Village". Yulong River in Yangshuo, Guilin


Reed Flute Cave
The name Reed Flute Cave comes from the verdant reeds growing outside the cave from which the local children make flutes. Known as "the Palace of Natural Arts", it boasts various exquisite stalactites, stalagmites, stone columns, and stone curtains illuminated by colorful lights. Formed by water erosion 700,000 years ago, the cave is U-shaped with a total length of 500 meters / 547 yards and a depth of 240 meters / 262 yards. There are more than 70 ancient stone inscriptions in the cave, which are travel records and poems of the Tang Dynasty literati who visited the cave. They found it beautiful and wanted to leave their thoughts to future visitors. The Reed Flute Cave is a magical place with so much to see. Reed Flute Cave in Guilin


Mingshi Village
Just 37 kilometers /23 miles away from Detian Waterfall on the border between China and Vietnam, Mingshi Village is a land full of idyllic beauty. Known as "Small Guilin", it has an intoxicating rural countryside and surreal mountainous area shaped by a typical karst landscape, a pastoral wonderland of verdant hills, crystal water, clear reflections, swaying bamboo, tranquil cottages, and rice paddies. You may soak yourself in the stunning views by drifting down the Mingshi River, which originates from Vietnam and flows through many villages. Mingshi Village


Natural Scenery
Longji Rice Terraces
Located 80 kilometers / 50 miles from Guilin, Longji Rice Terraces is one of China's most famous terrace sites. Longji means the backbone of the dragon and is named after its scale-like rice terraces and the summit of the mountain range resembling dragon ridges. The industrious Zhuang and Yao minority people made Longji a wonderland of rice terraces tier upon tier, like a ladder to the sky.
Longji Rice Terraces is spectacular every season. In spring, rainwater irrigates the fields. Each field becomes a mirror reflecting the blue sky and fluffy clouds. Under the shining sun of summer, the terraces look like small forests as the bright green rice begins to mature. During the harvest time of autumn, the mountains are covered with golden rice paddies. When winter comes, the entire mountain seems like a giant sleeping white dragon when covered by snow. And the sunrise at the top of the Longji Rice Terraces is magnificent in good weather. Longji Rice Terraces in autumn


Detian Waterfall
Ranked as the largest transnational waterfall in Asia and the fourth largest transnational waterfall in the world, Detian Waterfall is located at the Sino-Vietnamese border in Daxin County, with a maximum width of more than 200 meters /656 feet and a drop of over 70 meters / 230 feet. It originates from the Guichun River that flows through Vietnam and winds back to Guangxi in China. The huge water flow rushes from the north to strengthen the water erosion effect on the riverbed. The average annual flow of the waterfall is 50 cubic meters /220 gallons (UK) / 264 gallons (US) per second, with the water pouring down with mighty force, hitting the rocks, splashing, and creating a colorful and spectacular view of the sun. Detian Waterfall


Tongling Grand Canyon
Situated in Jingxi County of Baise City, Tongling Grand Canyon is a naturally formed huge sinkhole that combines underground rivers, waterfalls, caves, and tropical rainforests. It is 2.8 kilometers / 1.8 miles long, narrow, and deep. You can enjoy the freshness of the forest oxygen by strolling along the path, which stretches out under the old vines and ancient trees. Imposing cliffs, spectacular waterfalls, meandering streams, and a variety of rare and ancient flora make the entire canyon full of vitality and spirituality.


Ethnic Minority Features
Chengyang Wind and Rain Bridge
As the largest and one of the most famous wind and rain bridges in China, Chengyang Wind and Rain Bridge in Sanjiang Dong Autonomous County is a typical architecture of the Dong minority. It combines bridges, corridors, and pavilions that shelter people from the wind and rain, hence its name. It is also a nice place for locals to relax, socialize, amuse themselves, etc. Completed in 1912, the bridge is 64.4 meters / 211 feet in length, and 3.4 meters / 11 feet in width. The piers are made of stone, the main structures are mainly made of wood, and the roof is covered with tiles. The most amazing part is that no single nail or rivet was used in the bridge's construction; instead, mortise and tenon joints were used to connect any two pieces of wood. Chengyang Wind and Rain Bridge


Sanjiang Drum Tower
Reputed as "the No.1 Drum Tower of the World", Sanjiang Drum Tower is the most famous among the Chinese minority drum towers. Sanjiang Drum Tower is the symbol and soul of the local Dong village. It is the tallest building in the village as well as an important inheritance place of Dong traditional culture, providing the locals with a perfect site for gatherings, sacrifices, festival celebrations, and entertainment. The Drum Tower is a pagoda-shaped wooden structure constructed by the connection of mortise and tenon joints, whose exquisite craftsmanship amazes many visitors from home and abroad. It is undoubtedly an outstanding representative of Dong's wooden architecture.
Impression Sanjie Liu
Praised as one of China's most spectacular music and light shows, the Impression Sanjie Liu is specially set on the beautiful Li River against the backdrop of stunning limestone peaks in Yangshuo County. With 600 actors and actresses (mostly local villagers and fishermen) involved, the show consists of 7 episodes, and each one displays different images and scenery with ever-changing natural background and lighting. Creatively combining classical Sanjie Liu's folk songs and Zhuang ethnic minority culture, the show presents a large-scale natural-setting performance in harmony with nature. The indistinct karst peaks, the reflections in the water, and the delicately-arranged lighting form a picturesque scenery. This 70-minute show on the impressive natural stage will surely give you an experience of a lifetime.


Historical Sites
Huangyao Ancient Town
Situated on the lower reaches of Li River in Hezhou City, Huangyao Ancient Town is listed as one of China's Top 10 Most Beautiful Ancient Towns. Most of its inhabitants have the family names of "Huang" or "Yao", hence its name "Huangyao". With an area of 3.6 square kilometers and a history of nearly a thousand years, it boasts well-preserved ancient buildings of the Ming and Qing styles, old flagstone-paved paths, unique stone bridges, towering old trees, and surrounding picturesque natural scenery, presenting typical Chinese scenes everywhere. You can experience the traditional and pristine lifestyle like a local in this tranquil town. Local specialties include Huangyao tofu, fermented soya beans, mushroom fried rice cake, etc. Huangyao Ancient Town


Jingjiang Princes' Palace
In the heart of Guilin City, Jingjiang Princes' Palace was originally built during the Ming Dynasty, from 1372 to 1392, covering an area of approximately 200,000 square meters / 239 square yards. 14 princes in the Ming Dynasty (1368 – 1644) lived here. The buildings show a symmetric layout on either side of the Solitary Beauty Peak, which acts as the central axis from south to north. The palace now serves as a tourist attraction and is a part of the campus of Guangxi Normal University. Jingjiang Princes' Palace


Beach Vacation Places
Weizhou Island
China's largest and youngest volcanic island, Weizhou Island, just a 70-minute ferry ride from Beihai City, is a beautiful place for a relaxing holiday. The island boasts distinctive sea-eroded landscapes, beautiful beaches, colorful coral reefs, and also cultural attractions with a long history. In the Crocodile Crater Park in the south, you can admire volcanic rocks of different shapes. In Shiluokou Beach on the west coast, you can find unusually-shaped volcanic and marine-eroded rocks and join amusement activities like sea yachting and submarine diving. And in Great Church Tourism Zone in the northeast, you can appreciate old churches, monasteries, hospitals, etc. Don't miss the tasty fresh seafood, such as the Weizhou shrimps. Weizhou Island, Beihai


What Guangxi can offer is far more than what has been mentioned above. If you plan a trip to splendid Guangxi, please do not hesitate to contact us for a free itinerary tailor-made according to your interests.
What Our Clients Say
"Great Customized Service", "Trip of A Lifetime", "Exceed All Expectations"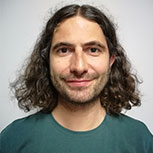 CONTACT A TRAVEL EXPERT
1-to-1 Service | Reply within 24hrs | Expert's Advice
STAY IN TOUCH WITH US
Subscribe to our newsletter so we can provide you with insider travel information, exclusive offers, and discounts.