Weather Report and Forecast of China
Special Notes:
1) Beijing has a continental climate with long, hot summers and long dry, cold winters. Spring and autumn have beautiful weather, warm and dry, but both are extremely short. Many tourists avoid spring because of the famed dust storms, but there are less and less of the dust weather and it does not last long. The summer rain falls during July and August and can make everything fresh. So, we suggest you do Beijing tours between Sweltering and Getting cold, which would be late August, early September. It's the best time to have a Beijing tour. If you like ice skating, on ordinary streets and lakes, then, by all means, come between November and February when the temperature rarely gets above freezing.
2) From April to June Mt. Huangshan is rainy, misty and cloudy. So, spring is one of the best seasons to visit Mt. Huangshan. And many tourists recommend the winter landscapes of Mt. Huangshan as the most spectacular. The temperatures are lower at higher altitudes and windy. We advise you to bring a coat even in summer. If you go to Mt. Huangshan in winter, bring warm clothes, preferably fleece or down. During summer thunderstorms visitors are not allowed to hold umbrellas as the wind may catch them and cause falls down the mountain. Raincoats are preferable.
3) Tibet is characterized with its unique plateau climate because of its altitude: thin air, 60-70% that of the sea level; less oxygen, 35-40% less than that of the sea level; lower air pressure, only half of that of the sea level; water boiling point is only 84-87 degrees centigrade. So, altitude sickness is common to newcomers. Symptoms of Acute Mountain Sickness ( AMS ) include headache, nausea, dizziness, fatigue, shortness of breath, loss of appetite and disturbed sleep. The symptoms will usually gradually decrease in severity during acclimatization. Mild AMS usually will not interfere with mild activity. Climates are much different in different areas in Tibet and temperatures vary greatly within a single day. As there are little vapor and impurity in the air, the direct radiation of sunlight is stronger than that in other regions of the same altitude.
4) The weather of Zhongdian (Yunnan) can be classified as "subtropical highland monsoon". You can leave your summer clothes at home, but bring your warmest and waterproof clothes with you! Fleece jackets and long underwear are very useful in Zhongdian. A few stores in town sell outdoor clothing such as fleece jackets and Goretex shells appropriate for the climate. In the summer months (especially July-August) it rains almost every day. If you are lucky, the sun comes out once a day! In winter you will experience cold both outside and, frequently, inside dwellings. In winter all roads of Zhongdian were blocked by the heavy snowfall. So, we suggest you not come to Zhongdian in Winter.
Yunnan possesses a plateau climate like a changeable kid's face since rain and wind come and go without one knowing. A saying goes like this, " Weather varies within a circumference of ten is (Li is a Chinese unit of half a kilometer ) and winter comes once it rains". Even in the same area, one often sees rain here and sunshine in another place. So, we suggest you bring a coat to keep you warm when traveling to Yunnan.
5) Guilin's winter is damp and cold. And it rains a lot from November through May. The coldest month is in January, average temperature 2°C ~8°C. It may be said the winter does not have severely cold, but it always comes with a strong wind in winter. The low-flow period of Li River comes from every September to February of next year. During the low-flow period in winter, Yangdi Village becomes the starting point of the Li River Cruise.
Check out the top10 China tours or contact us to tailor-make on free!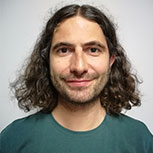 CONTACT A TRAVEL EXPERT
1-to-1 Service | Reply within 24hrs | Expert's Advice