Xi'an is filled with many wonderful dishes and meals. Some of the other popular dishes are Mutton Paomo: (Steamed Bun Soaked in Mutton Soup), Xi'an Hot Pot, Roujiamo (steamed bread with mincemeat fillings), Xi'an Kabobs, Liangpi (cold noodles), Guan Tang Baozi (Juicy Bun) and many others.
If you are interested in Xi'an local snacks, Muslim Snack Street, right behind the Drum Tower, is on the top of our recommendation list that you should go on your Xi'an tours.
Mutton Paomo (Steamed Bun Soaked in Mutton Soup)
A very famous local Xi'an dish with a long history is Mutton Paomo. The dish consists of mutton soup with a loaf of flatbread crumbled into it. The button is usually cooked with scallion, ginger, wild pepper, aniseed, fennel, cinnamon, and other seasonings. Before eating, the bread is broken into pieces and put into an empty bowl. The waiter then adds the mutton soup. The mixture is eaten along with mutton soup, pickled garlic cloves, cabbages, cooking wine, vermicelli, and salt.
Xi'an Hot Pot
You might have heard about the Sichuan Hot Pot, but have no idea about Xi'an Hot Pot. However, the hot pot is very popular in Xi'an. In the wintertime, the city of Xi'an becomes a Hot Pot city. At present, there are over 600 Hot Pot restaurants in Xi'an, and if including those small street ones, the number will easily up to thousands. There are many kinds of hot pots available in Xi'an, like traditional hot pot (little spicy), new style hot pot (close to Sichuan hot pot), fat beef hot pot (tasty and nutrition), fish and mutton and shrimp hot pot (local people's favorite), seafood hot pot, and many other flavors.
Roujiamo (steamed bread with mincemeat fillings)
Fried pork or beef stuffed in pita bread, sometimes with green peppers and cumin. It is very similar to the hamburger, thus the name "Chinese Hamburger."
Xi'an Kabobs
Kabobs were introduced from Xinjiang, but Xi'an kabobs are very different from Xinjiang kabobs in flavor. Besides the cumin powder, they also with some chili powder and other many condiments so they taste a little bit spicy. Mutton, beef, pork, and fish can be the raw materials of the Xi'an Kabobs. They look oily but not too greasy.
Liangpi (cold noodles)
Cool noodles, made of rice or wheat, taste spicy and great. Liangpi (cold noodles) is a famous summer snack and known for its white color, thin shape, and smooth surface. It is eaten along with garlic, ginger, pepper, sauce, vinegar, bean sprouts, capsicum flour, salt, sliced cucumber, caraway, chicken essence, sesame oil, etc.
Guan Tang Baozi (Juicy Bun)
It is one of Xi'an's most famous specialties. A filling of ground beef and chopped vegetables are mixed with gravy before the paper-thin skin is sealed, making these dumplings delightfully juicy.
Prefer a tailor-made China tour, contact us now.
What Our Clients Say
"Great Customized Service", "Trip of A Lifetime", "Exceed All Expectations"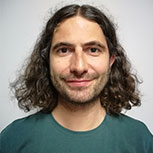 CONTACT A TRAVEL EXPERT
1-to-1 Service | Reply within 24hrs | Expert's Advice
SUBSCRIBE TO WIN A FREE TOUR
Subscribe to our newsletter for a chance to win a free 7-day Peru tour! And more insider travel news, exclusive offers, and inspiration will be sent straight to your inbox.