Naxi Ethnic Minority
The Naxi Ethnic group has a population of over 250,000 people. It is divided into two dialect groups. An eastern one and a western one are located in the provinces of Yunnan, Sichuan, and Tibet. One of the unique features of the Naxi minority group is its written language. The written language is called "Dongba Characters". It includes over 1,400 single characters and is considered a unique "living pictograph". They are the only living people to use hieroglyphics in the world.
The Naxi people's music is world famous. Visitors wandering along the ancient streets and alleyways of Lijiang Old Town will undoubtedly hear the wonderful Naxi Ancient music. After over 500 years of evolution, Naxi ancient music has developed its own unique style. It is a blending of Taoist and Confucian ritual songs. Played on traditional Chinese music, Naxi music is said to have the power to cleanse the heart and relax the mind. At festivals, the music is mostly played by members of the minority group.
The Naxi ethnic minority group has its own distinctive style of traditional dress. The Naxi women living in the Lijiang area typically wear pants, a loose wide-sleeved gown topped with a waistcoat, and a pleated apron. Their shoes are boat-shaped and hand embroidered. Naxi women's clothing typically comes in black, white, or blue and is embroidered with flower patterns on the collars, sleeves, and front. Over their shoulders, they wear a sheepskin cape with seven round embroidered discs representing seven stars. The cape is used to prevent chafing when carrying baskets on their backs. Men, women, and children of the Naxi minority group can be seen carrying baskets on their backs. These baskets have two arm straps and fit like a Western-style backpack. Their baskets work not only as their book bags but also used to carry their children, vegetables, laundry, and even bricks. The baskets are not only functional but can be very beautiful with different patterns and colors woven into them.
Bai Ethnic Minority Group
The Bai ethnic minority group has a population of 1,858,063. Eighty percent are living in communities in the Dali Bai Autonomous Prefecture in Guizhou Province. The word Bai means white, and in the Bai minority group, white is considered a sacred color meaning purity. The Bai people speak their own unique language which uses many Mandarin words because of their long contact with the Han people. During the Tang Dynasty, the Bai ethnic minority became so powerful that they established their own kingdom known as the Nanzhao kingdom.
The Bai people are known for their superb building skills and excellent artistry. The ancient city of Dali is a prime example of how well designed and beautifully its buildings were constructed. Visitors to Dali Ancient City can see ancient buildings that are still standing today and have been lived in by generation after generation of the same family.
The traditional clothing of the Bai ethnic group is very colorful and unique to their minority group. The favorite color of both men and women is white. The colors of their clothing are light, which forms a beautiful contrast to the dark colors used as ornamentation. The women's dresses are edged with lace and are adorned with elaborate cross stitch embroidery. Women's clothing consists of pants covered by an apron and an upper garment which is normally a sleeveless short jacket. The women of the Bai minority group wear beautiful hair ornaments and elaborate headgear. Another important part of every woman's outfit is the baby carrier. They are elaborately embroidered and used to tie the baby onto their backs. Unique to the Bai group is that the babies, when tied into their carriers, can look over their mother's shoulders letting them see what is going on around them.


Why not
contact us
if you want a tailor-made China tour to find out more about minority culture?
What Our Clients Say
"Great Customized Service", "Trip of A Lifetime", "Exceed All Expectations"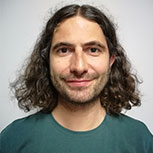 CONTACT A TRAVEL EXPERT
1-to-1 Service | Reply within 24hrs | Expert's Advice
SUBSCRIBE TO WIN A FREE TOUR
Subscribe to our newsletter for a chance to win a 5-day Japan tour for two people! And more insider travel news, exclusive offers, and inspiration will be sent straight to your inbox.