One of China's largest provinces, Yunnan is also one of China's most visited. The reason for this is many-fold. Yunnan has a wonderful climate, amazing natural landscapes, fantastic ancient villages, approximately one-third of China's ethnic minority groups, and many other attractions. These are just a few of the reasons visitors to Yunnan often find themselves coming back.
The first stop for most visitors is inevitably Kunming, the capital of Yunnan Province. Kunming is a modern city, known for its wonderful food, ethnic minority groups, and nearby natural wonders. The Stone Forest is a must-see destination for visitors to Kunming. The limestone rocks have after millions of years of wind and weather been carved into many bizarre shapes. There is a local saying that says, "A visit to Kunming is wasted without a visit to the Stone Forest." Within the city, are many sites that must be visited; the Yunnan Provincial Museum, the Flower Market, the Black Dragon Pool, and the Golden Temple.
Another destination not to be missed is Dali Ancient City. Located 13 kilometers away from Dali City, is Dali Ancient City. Most of the city's buildings were built during the Ming (1368-1644) and Qing (1644-1911) Dynasties and have remained relatively untouched. Located on a fertile plateau nestled between the Cangshan Mountains and Erhai Lake, the ancient city has been attracting visitors for centuries. The architecture of Dali Ancient City is built in the traditional Bai ethnic minority style and gives the city a very distinct feel. Located 1 kilometer northwest of Dali Ancient City is three ancient pagodas. The three Tang Dynasty (618-907) pagodas were built forming a symmetrical triangle, which is unique in China. These three beautiful pagodas can be seen from many parts of Dali Ancient Town and should not be missed by visitors to Dali Ancient town.
If you intend to see wildlife and experience the tropical charm within Dali, visit Xishuangbanna, which has a reputation as "the Kingdom of Plants".
Yunnan has two ancient cities which makes it unique. The Lijiang Old Town has been famous with visitors for many years. The ancient city is filled with ethnic minority culture and art. Covering an area of over 8 square kilometers, Lijiang Old Town is backed by the Lion, Elephant, and Golden row mountains. What makes Lijiang so interesting are the architectural styles of the buildings. They are a combination of several different ethnic minority groups. This is a unique aspect of the city. The houses are placed together on narrow lanes and are amazingly photogenic. Visitors walking through the ancient city of Lijiang will undoubtedly hear Naxi Ancient music. Known as a living fossil of Chinese music, the Naxi ethnic group's traditional music is a blending of Taoist and Confucian ceremonies. Their performances are colorful and wonderful. The main water source for the town is the Black Dragon Pool, which also should not be missed. The old town has almost 350 ancient bridges and is dotted with ancient willow trees. The ancient city rarely fails to capture not only visitors' imaginations but also their hearts.
Yunnan has many destinations, too numerous to mention, which makes visitors keep coming back. It is a province unique in China for its ethnic minority culture, and ancient cities. It is a truly inspiring place that has been drawing visitors for centuries. Need some inspiration? Check out our Yunnan travel FAQs.
If you prefer to travel on your way, tailor-make a China tour now.
What Our Clients Say
"Great Customized Service", "Trip of A Lifetime", "Exceed All Expectations"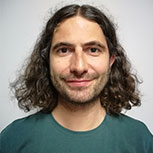 CONTACT A TRAVEL EXPERT
1-to-1 Service | Reply within 24hrs | Expert's Advice
SUBSCRIBE TO WIN A FREE TOUR
Subscribe to our newsletter for a chance to win a free 7-day Peru tour! And more insider travel news, exclusive offers, and inspiration will be sent straight to your inbox.